After NFL Kneeling Controversy, Trump Talks Through Retreat Bugle That Honors Military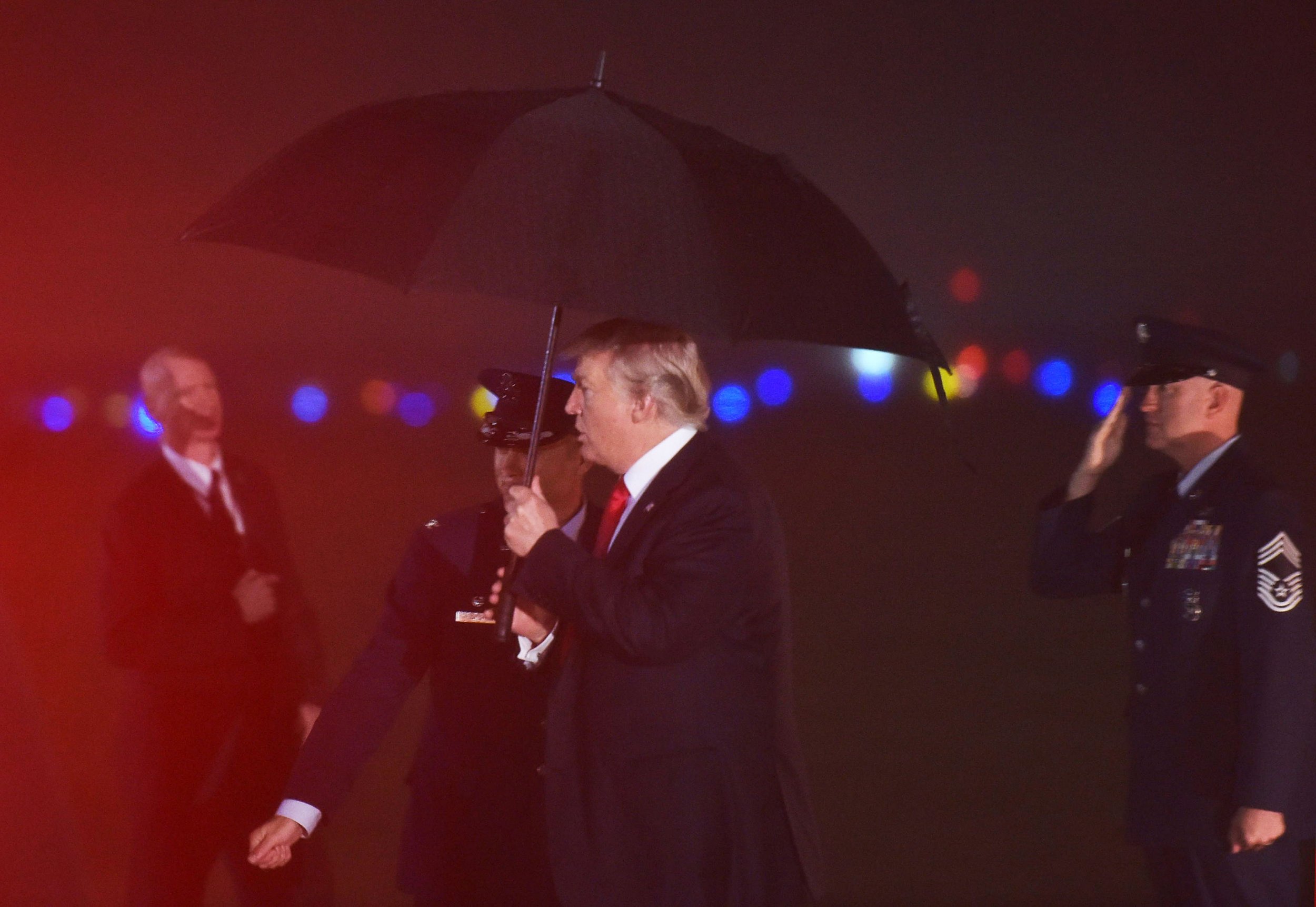 President Donald Trump is embroiled in a long-running verbal spat with NFL players over their kneeling during the national anthem to protest social injustice toward African-Americans. He has taken objection to their perceived disparagement of the star-and-striped flag, the national anthem and the military.
But on Wednesday night, the president talked through the "Retreat" bugle, a military tradition that serves to honor soldiers and veterans.
The president was speaking to one of his strongest supporters in the American media, Fox News' Sean Hannity, at the Air National Guard in Middletown, Pennsylvania.
Mid-interview the "Retreat' anthem started to play, and while others have stopped in their tracks to salute, stand to attention or pay their respects for the bugle, Trump sat with Hannity and continued to speak throughout it.
"What a nice sound that is," Trump said. "Are they playing that for you or for me?"
"They're playing that in honor of his ratings," he said, referring to Hannity. "He's beating everybody."
When it plays, soldiers stop and salute, and civilians place their hands on their hearts in a patriotic act observed by the military. But the president did neither for the sound that has served as a tradition since before the American Revolutionary War, in spite of his criticism of NFL players for protesting during the national anthem.
The protests, initiated by Colin Kaepernick, have grown across the sport, with other sports stars and famous figures joining in with the hashtag "Take a Knee." The protests are permitted by the First Amendment, but the Trump administration has deeply opposed their decision.
Mike Pence on Sunday left an Indianapolis Colts game in protest when several players kneeled. He said he would not "dignify" the protest. The decision to fly in for the game and then immediately leave cost taxpayers around $240,000 after he took a flight in a C-32 plane from Las Vegas to Indianapolis and then back to Los Angeles.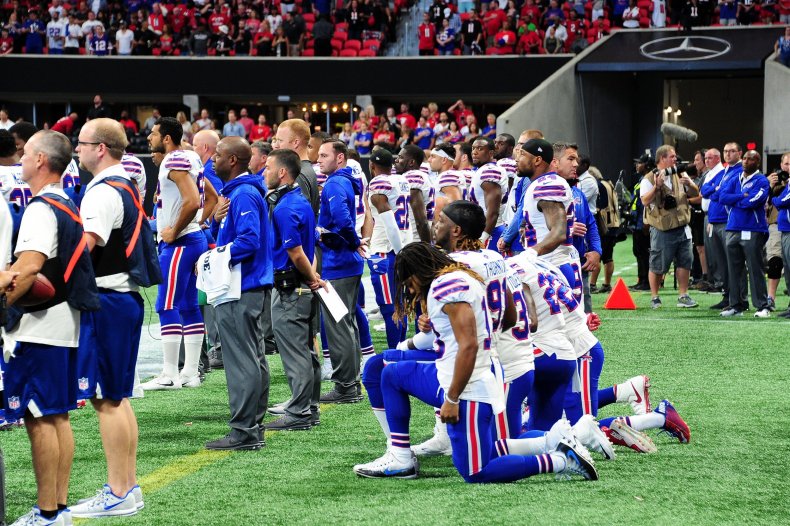 Trump, supporting his vice-president, tweeted after the stunt, writing on Twitter: "I asked @VP Pence to leave stadium if any players kneeled, disrespecting our country. I am proud of him and @SecondLady Karen."
He has since tweeted that the league was demanding that players stand for the anthem. The NFL responded by saying that while players should stand for the anthem, they were not being forced to do so.
"Commentary this morning about the Commissioner's position on the anthem is not accurate," said the league in a statement.
"As we said yesterday, there will be a discussion of these issues at the owners meeting next week. The NFL is doing the hard work of trying to move from protest to progress, working to bring people together...Players from around the league will be in New York next week to meet with owners to continue our work together."