After North Korea's Missile Test, Chinese Province on Border Publishes Guide to Surviving Nuclear War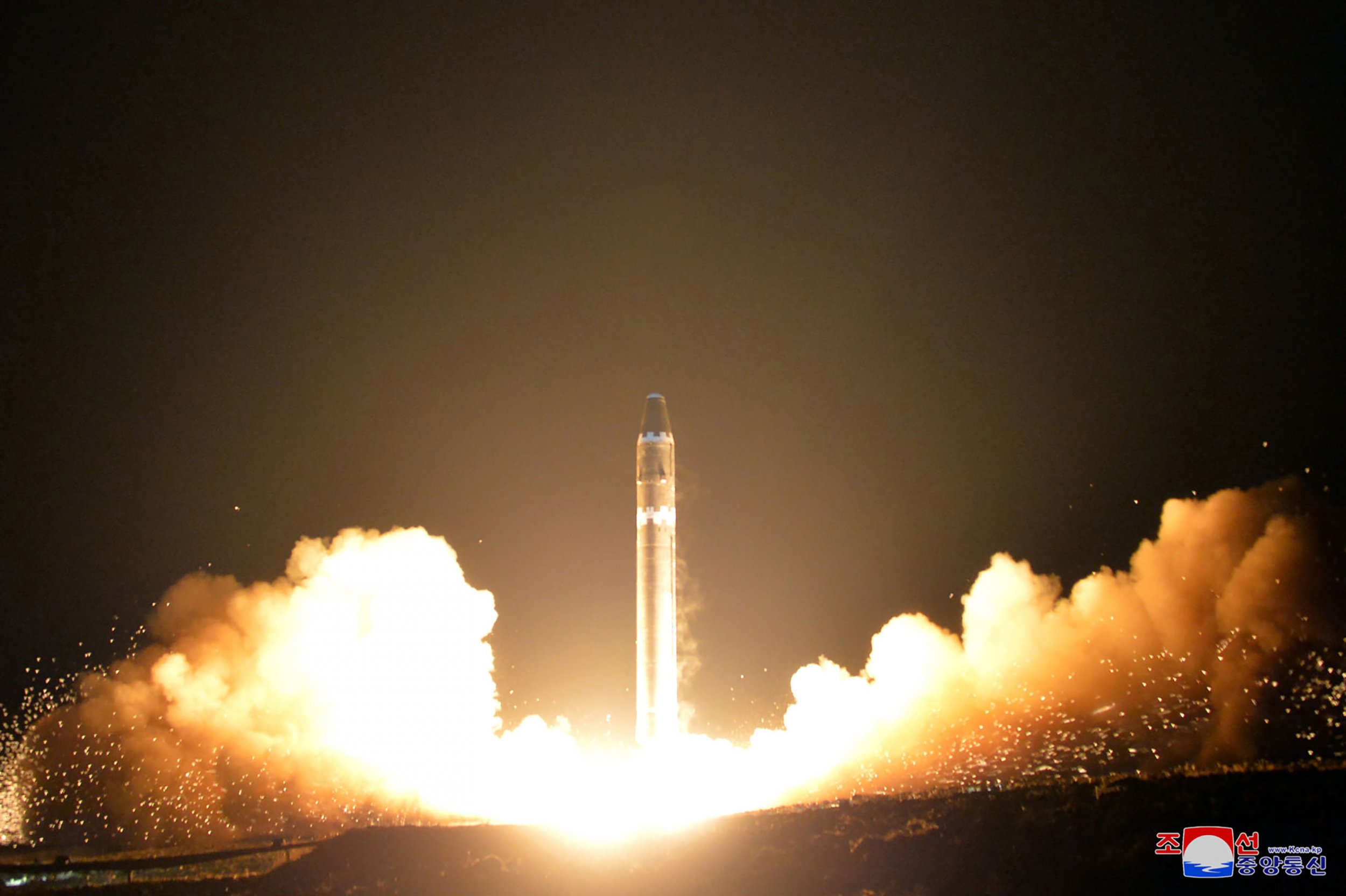 If you happen to be near a body of water when a nuclear bomb goes off, you should jump in, according to a guide to surviving nuclear war published on Wednesday by a state-run newspaper for the Chinese province bordering North Korea—roughly a week after Pyongyang's latest long-range missile test.
The guide—published by Jilin Daily and titled "General Knowledge About Nuclear Weapons and Protection"—features a series of cartoons outlining what should be done in the event of a nuclear attack. Though it was apparently meant to be local news, this illustrated roadmap to dealing with a nuclear holocaust quickly spread across social media and caused quite a panic, The Washington Post reports. Jilin Daily was ultimately forced to issue a statement in an attempt to calm people down.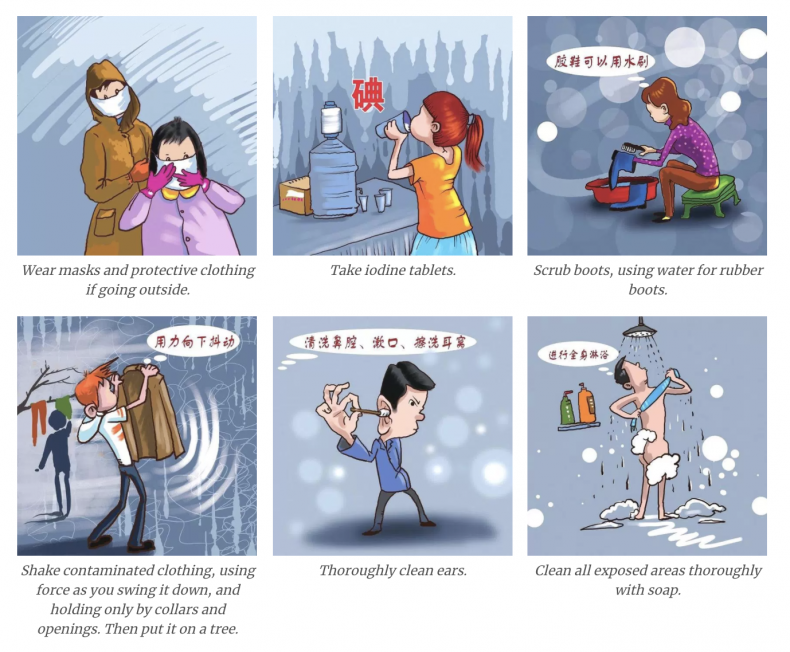 In many ways, the guide is reminiscent of Cold War–era materials meant to educate Americans on what to do in the event of a nuclear attack. It advises people to "quickly get to a shelter, and if not possible, stay inside and close doors and windows." Those lucky enough to survive are also instructed to "shake contaminated clothing, using force as you swing it down, and holding only by collars and openings. Then put it on a tree." People also were advised to "thoroughly" clean their ears.
China—North Korea's top trading partner and most important ally—would be an extremely unlikely target for a nuclear attack from Kim Jong Un's regime. But if North Korea went to war with South Korea or the United States and nuclear weapons were utilized, parts of China would be at risk of being exposed to nuclear radiation.
Kim has sharply ramped up long-range missile tests as he seeks to develop a nuclear weapon capable of reaching the mainland U.S. Last week's missile test was North Korea's most powerful yet. It launched a ballistic missile that reached an altitude of 2,800 miles and traveled for approximately 50 minutes before falling into the Sea of Japan. After the missile test, Nikki Haley, the U.S. Ambassador to the United Nations, warned North Korea it would be "utterly destroyed" if war broke out.
Despite international pressure and harsh economic sanctions, North Korea has refused to give up on its nuclear ambitions. China has, albeit somewhat reluctantly, participated in urging Kim to listen to reason, but it has been unsuccessful in this endeavor thus far.
Meanwhile, North Korea continues to be enraged by the large-scale, joint military drills conducted by the U.S. and South Korea near the Korean Peninsula. On Monday, the U.S. and South Korean air forces began their largest ever joint drill, involving 230 aircraft, which is set to conclude Friday. Pyongyang described the drill as a "grave provocation" that pushes the region to the "brink" of nuclear war.