After Novavax Awarded $1.6 Billion for Coronavirus Vaccine, CEO Says 'Nobody Knows for Sure' if It Will Work
The U.S. government has awarded a biotechnology company more than $1 billion to test and manufacture a possible coronavirus vaccine, but its chief executive says he is unsure if it would be successful.
Operation Warp Speed, the White House program aimed at accelerating the production of a vaccine, awarded Novavax $1.6 billion on Tuesday, and the company hopes to deliver 100 million doses by January 2021.
"What this Warp Speed award does is it pays for production of 100 million doses, which would be delivered starting in the fourth quarter of this year and may be completed by January or February of next year," Novavax CEO Stanley Erck told Reuters.
The government funding will also cover the final stage of human testing, which could begin as early as October.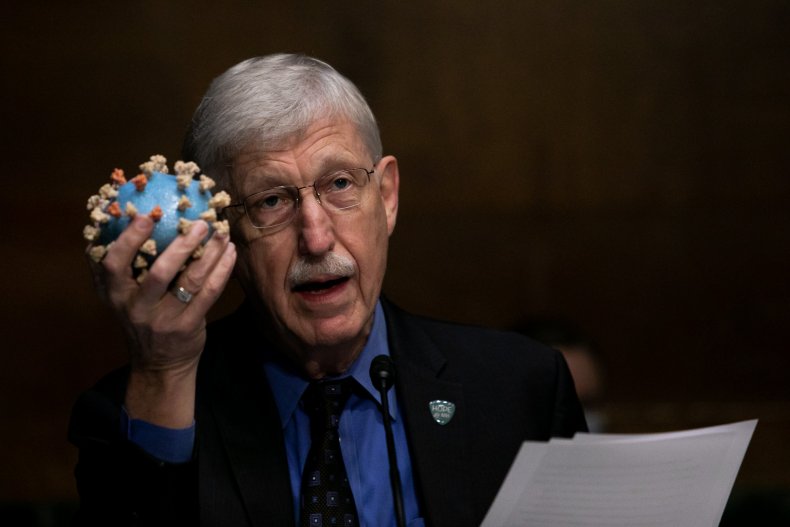 The Warp Speed program has awarded money to several other companies focused on developing a potential vaccine, including Moderna, Johnson & Johnson and AstraZeneca, which is working in collaboration with Oxford University.
The program hopes to identify the most promising vaccine candidates at an early stage and then accelerate the manufacturing process to make the drug quickly available.
Novavax did not make the White House's initial list of companies to receive funding, which was released in early June. But Tuesday's announcement marks the most money awarded so far to a company through Operation Warp Speed.
The Novavax vaccine will take a different approach from the companies.
It will focus on boosting the body's immune response by stimulating T helper cells and high levels of neutralizing antibodies, or B cells, Dr. Gregory Glenn, president of research and development for Novavax, told Newsweek.
"We induce a very robust B cell response and a very robust T cell response, and so I think that's a recipe for a vaccine that will really work well," Glenn said, adding that Novavax's multi-faceted approach will make for a "highly immunogenic" vaccine.
Whether this approach has an advantage compared with other companies' vaccine candidates, which are solely focused on stimulating antibodies, has yet to be determined.
"Nobody knows for sure," Erck said Tuesday morning during a Squawk Box segment on CNBC. "It is hypothesized the T-cell response will augment what an antibody response is." The vaccine's success will be determined through the company's clinical trials, he added.
Newsweek contacted Novavax for comment but did not hear back in time for publication.
"Adding Novavax's candidate to Operation Warp Speed's diverse portfolio of vaccines increases the odds that we will have a safe, effective vaccine as soon as the end of this year," Alex Azar, U.S. Health and Human Services secretary, said in a press release.
The company's phase 1 clinical trial began on humans in mid-May, with preliminary immunogenicity and safety results expected at the end of July. The second phase of clinical trials will assess immunity, safety and COVID-19 disease reduction.
Update (07/09/20, 9:01 p.m.): This article has been updated to include a comment from Dr. Gregory Glenn, president of research and development for Novavax.