After Obama: Democratic Jockeying Begins for 2016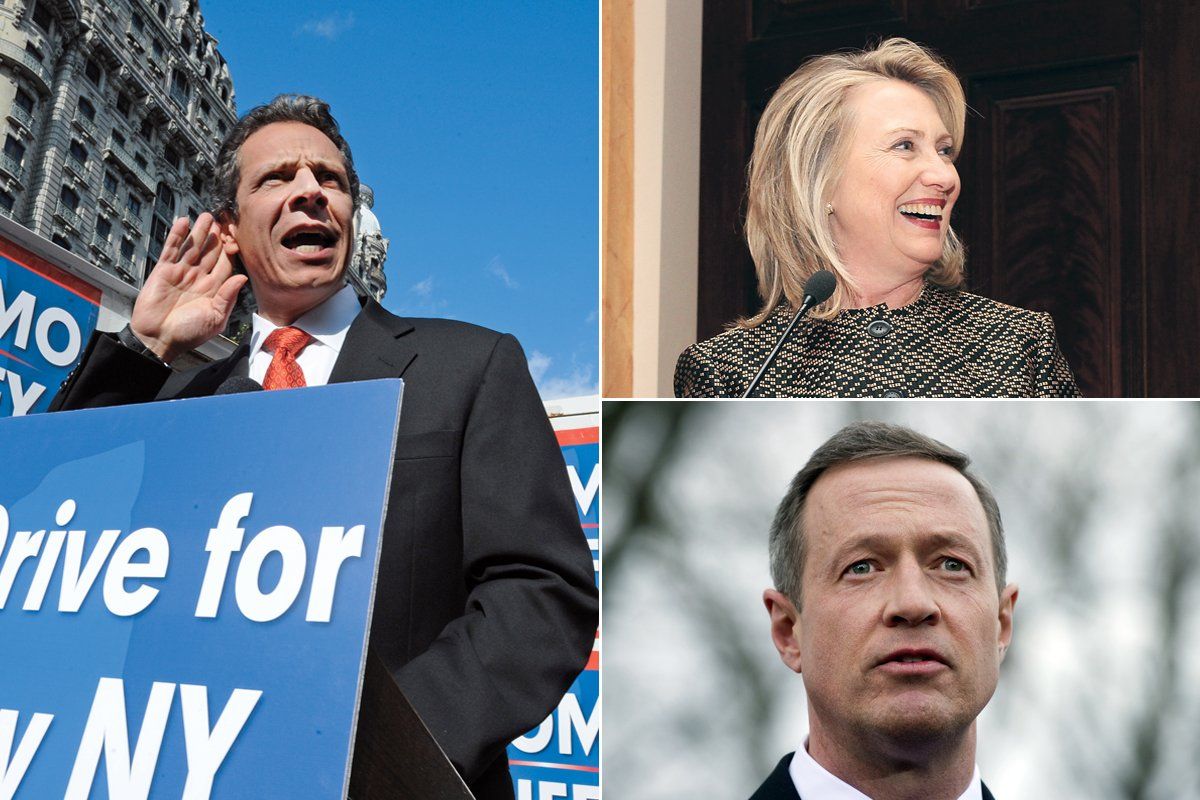 President Obama may be a prodigious campaigner, but as he fights to hang on to his job, some Democrats are grumbling that he hasn't done much to help them keep theirs. The president raises money for the party, but remains somewhat aloof from his side's lawmakers. He hasn't exactly groomed a successor for 2016, either. He expresses occasional exasperation with his vice president, Joe Biden, who would be 74 upon taking office. His formerly fierce rival, Hillary Clinton, is stepping down as secretary of state and insists she won't mount another White House campaign. The upshot is a gaping void for the post-Obama era, a space that two ambitious governors untainted by the mess in Washington are quietly moving to fill.
New York's Andrew Cuomo took the lead by legalizing gay marriage, the new Democratic litmus test, last summer. Maryland's Martin O'Malley, who hadn't embraced the issue previously, got it done in March. "They're just shadowing each other," says Democratic strategist Joe Trippi. "As soon as one of them scores a point, the other one goes to score." Maryland GOP chairman Alex Mooney says O'Malley moved on marriage because "Cuomo was for it and he didn't want to lose support from that community in the Democratic primary."
O'Malley, 49, is a former Baltimore mayor, a guitarist in a Celtic rock band, and the model for ambitious pol Tommy Carcetti in the HBO series The Wire. Asked about the presidential chatter, he pauses, laughs, and stares at me intently: "What's helpful to me as governor is that people come to understand the progress we're making. We suffer in Maryland from a pathological modesty." That is not a charge anyone would level at O'Malley. Cuomo, 54, has the celebrated last name (and distinctive Queens cadence) of his father, former governor Mario Cuomo. The highly disciplined Cuomo calls the 2016 talk "flattering" but "totally distracting," believing it will embolden his Albany opposition.
Privately, Cuomo views the buzz as an affirmation that his star is again rising. A decade ago, he withdrew from a losing gubernatorial campaign and became tabloid fodder as his marriage to Kerry Kennedy broke up. "There is no doubt he would like to be president," says Democratic strategist Hank Sheinkopf. "We've never had an Italian Catholic as president. That will be a significant discussion."
Cuomo, who has -tackled public-employee unions, raised taxes on the wealthiest New Yorkers. O'Malley, who has helped Maryland public schools win Education Week's top ranking four years in a row, called a special session in May to push through a tax hike on $100,000-plus earners. Yet both recognize the limits of gov-ernment. "Where the Democratic Party failed is in not keeping up with the pace of change necessary to make public programs ever more efficient," O'Malley says.
Both O'Malley and Cuomo are plain-spoken pragmatists rather than purveyors of lofty rhetoric. So far, at least, they have managed to produce results by working with Republicans—a sharp contrast with the perpetual dysfunction of Barack Obama's Washington.