After the Pandemic, Schools Can't Hide from 'Learning Loss.' We Need to Embrace It | Opinion
The COVID-19 pandemic has left none of us untouched, least of all our children. A recent study echoes what we've all suspected: This year's remote learning has had a huge negative impact on student achievement. But as school districts debate what this fall's reopening will look like, they face a direct challenge: how—or even if—to address the massive instructional loss that accompanied the pandemic.
It may surprise you, but some recent discourse has discouraged even mentioning student struggle. A few weeks ago, a New York Times article asked whether it might hurt children and families to assess student learning, considering the year we've all had. Could an entire generation be stigmatized, the article pondered, by measuring their learning deficits?
It's a question many people are asking, but it's the wrong one. This coming school year offers us an opportunity to reboot our instruction, to find an approach that reaches all students. Instead of asking whether to even address learning loss, we should be asking, when we return this fall, how can we lean into a kind of teaching that works for everyone?
Because the truth is, there were challenges in our education system long before the pandemic. Faced with pressures from districts and leaders, too many educators focused on the question of "what I taught" and not on "what my students learned." It's a crucial difference: Focusing on whether students have learned requires that schools give kids tasks that truly challenge them.
In education, we call it a "productive struggle." We want students to stretch themselves; that's the heart of good teaching.
But this fall, we may be tempted to avoid opportunities for struggle. A simplified curriculum may seem like a safer choice, especially if we want to ease our students back into learning.
It's an understandable desire. But it does little for our kids, because it rests on a dangerous assumption that students will learn better—and be more motivated—when the work they have is easier.
Second language acquisition handily disproves this theory. The fastest, most effective language development doesn't come when learners are in their comfort zone, learning how to say, "How are you?" and other basic phrases. The real growth happens when they are stretched to apply their new skills in unknown situations, ones that are challenging enough that they have to work to stay afloat but not so challenging that they drown.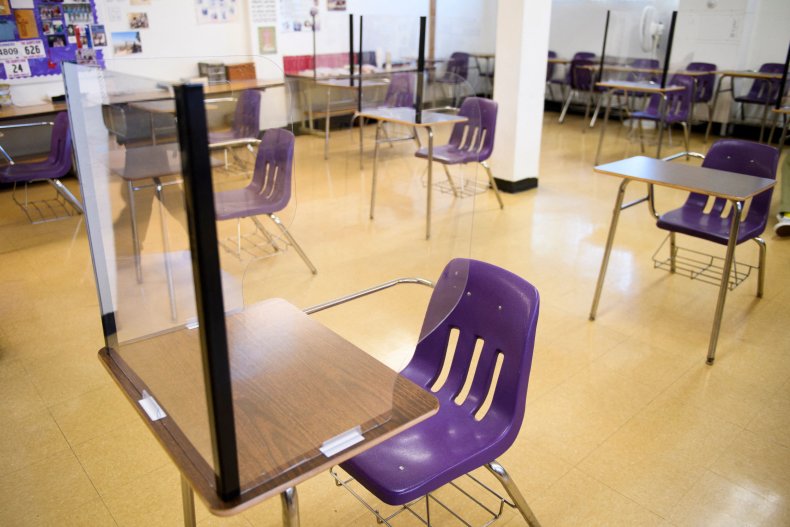 Or consider weightlifters: Their strength grows the most when they reach the point where they struggle to lift the weight. Growth—and success—become possible when they work right at the edge of their ability, lifting increasingly heavier weights over time.
The same is true for our students. Many experts agree that education happens best in the context of high expectations, not in lieu of them. Studies show that reading achievement and motivation fuel each other, and that struggle is an essential part of learning.
We should not be hoping to avoid challenge this fall. Rather, we should embrace it, in classrooms that validate students for who they are and inspire them to take intellectual risks.
One new focus in education these days is equity, or the notion that it's our responsibility to ensure all students have access to the best outcomes. Equity means that all students, regardless of their race, gender, class, or anything else, have the support they need to ensure they can learn.
What equity does not mean is lowering the bar to where students happen to be currently. Embracing equity means building challenging curriculum, not because being difficult is inherently virtuous, but because it's good for kids. The best schools we have seen nurture both student wellness and intellect; they know we don't have to choose.
You might ask, what's the harm of slowing things down? Quite a bit, it turns out.
When we fail to challenge all of our students, they begin to experience what literacy experts call the "Matthew Effect." Essentially, those who are already reading at grade level continue to grow, while those who aren't lag further behind. The rich get richer, and the poor get poorer.
Ultimately, students who can only read simple books aren't being prepared to be lifelong readers. They'll be hobbled when they read a contract, take out a mortgage, investigate a candidate's position, or simply when they want to enrich themselves by learning about the world.
If we're going to have a national conversation about education this year, we hope it can be about this: How we ensure our kids—all of them—are challenged and growing?
So as our children's teachers take a well-deserved rest this summer, school leaders and coaches still have some work cut out for them. After a year of less-than-ideal learning conditions, we'll encounter struggle no matter what.
The question is: Can we make that struggle productive? And are we bold enough to embrace it?
Paul Bambrick-Santoyo and Stephen Chiger are co-authors of Love and Literacy: A Practical Guide For Grades 5-12 to Finding the Magic in Literature. They both work at Uncommon Schools, where Paul is the Chief Schools Officer and Steve is a Director of Literacy. Steve blogs at stevechiger.com.
The views in this article are the writers' own.