After Parent Sit-In Over Remote Learning, Court Orders Teachers Back to Classrooms
A New Jersey judge has ordered teachers to make a partial return to classrooms one week after a group of parents and students held a sit-in demanding an end to remote learning.
Superior Court Judge Jodi Alper ruled in favor of restarting sixth and ninth grade in-person classes in New Jersey's South Orange-Maplewood School District on Tuesday. The move was the latest development in an ongoing battle between teachers and school employees concerned about safety due to the COVID-19 pandemic and the school district and parents in favor of fully reopening. The classes are set to resume on Monday in classrooms that the teacher's union has agreed are acceptable. Decisions to resume other classes could be decided at an April 19 court date.
"This is an important and critical step in the right direction as we resume in-person instruction. The legal significance of the Court's Order is to ensure that our community is not faced with another work district-wide interference," the school district said in a statement obtained by Newsweek. "We will continue to work toward greater availability of in-person instruction over the coming weeks as we target April 19 for our next phase."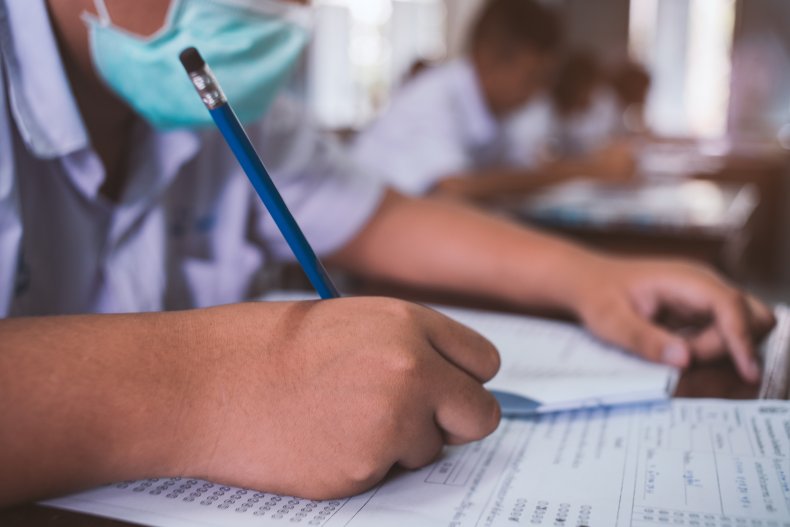 About 50 parents and students gathered outside an elementary school in the district last Friday for a "school-in" protest demanding a full reopening, according to NJ.com. A group of over 100 protesters gathered while making the same demands one month earlier. There is no indication that the protests had any bearing on Tuesday's ruling.
Alper's decision stopped short of meeting the demands of those hoping for a full reopening of classrooms. During a two-hour online hearing, the judge refused to issue a "blanket order to require everybody back, because there are apparently classrooms that still have issues," according to local news outlet The Village Green.
Kindergarten, first and second grade students had already returned to classes on Monday. In-person instruction had initially restarted in the district in January as part of a hybrid approach for a limited number of students, including those in Kindergarten through second grade, along with sixth and ninth graders.
The classes stopped again the following week following concerns about ventilation and other safety issues, with the union representing the teachers, the South Orange-Maplewood Education Association (SOMEA), opting to continue with remote classes instead. While it is not clear when the remainder of the classes will make a physical return, union leadership hailed Tuesday's decision as a victory for all parties involved.
"This is a win for the association, the community, and the district," SOMEA President Rocio Lopez said in a statement. "This has never been about a challenge to the district; this was about having our concerns and ideas heard, respected, and able to put into action so that schools could open safely."
Newsweek reached out to SOMEA for comment.