After Paris and Nice, Social Media Is France's Newest Line of Defense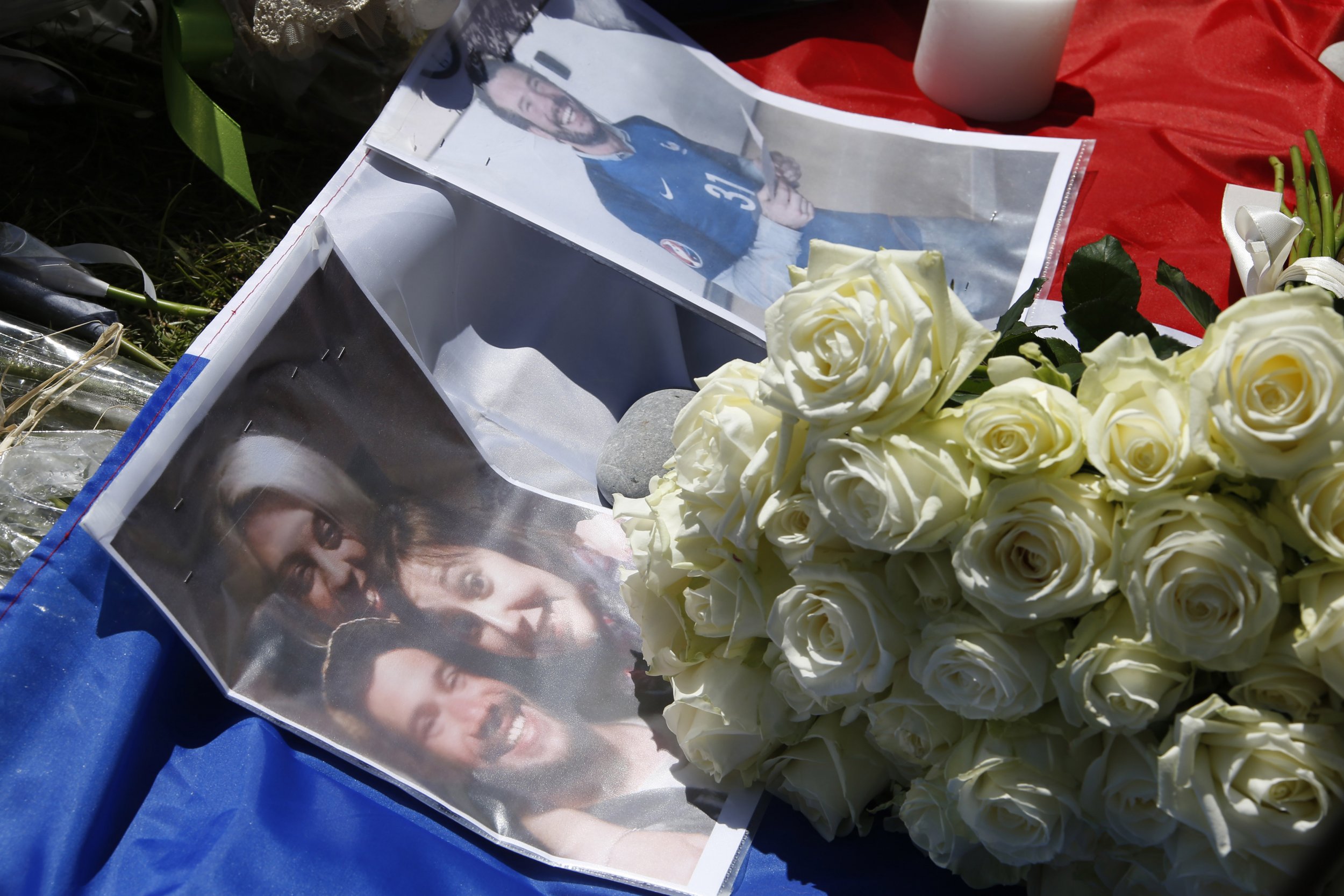 By driving a truck, full speed into Nice's busy promenade on Bastille Day one Tunisian man inflicted the "worst tragedy" in the modern history of the Cote d'Azur's capital city. After November's deadly Paris attacks and the linked March bombings in nearby Belgium, such tragic scenarios have sadly become very familiar to the people of France.
With that familiarity, however, France's people also appear to have set up their own crisis protocols. Sylvain Lapoix, journalist and now social media activist knows this better than most. Within less than an hour of the truck ploughing into Nice's crowded Promenade des Anglais on Thursday Sylvain Lapoix's hashtag #PorteOuverte (Open Door) was the top trend in France. Its purpose was to bring together those fleeing the site of attacks with those willing to give them temporary accommodation until it was safe to go outside.
"I came back to my flat on Thursday night after having a drink and I saw those tweets from Nice about what had happened," Lapoix says. "Then someone sent me a direct message that just read 'Go Sylvain, Go!' and I jumped in."
Related: How Belgium used cat memes to help police in the chaotic aftermath of the Brussels attacks
Via the hashtag, Lapoix, and some of his friends and followers, retweet every request for shelter near the site of an attack and every offer for shelter, in the hope that one click on the trending phrase will be able to connect anyone stranded in the chaos with someone offering them an "open door" nearby.
"Something I have learned in crises like these are that as a civilian there are two ways to help online. The first way to help is just not making things worse. Don't spread hate online, don't spread false information or speculation," Lapoix says. "The second way to help is just to share something useful like shelter or even just a positive word."
Since November Lapoix has inadvertently become a kind of spokesman for the phrase which he coined but says he did not technically create. "With #PorteOuverte I was the first one to come up with that particular term, but the solidarity was already there," Lapoix says.
The hashtag was set up during the Paris attacks by Lapoix as a spate of shootings and blasts, suddenly started tearing up cafes after cafe, in central Paris, leaving many without an apartment nearby, afraid to stay outside and afraid to go indoors. Lapoix was cooking in his Paris flat when the first reports of a blast in the Stade de France stadium came in. He logged on to Twitter to find out what was happening, frantically checking his texts and messenger apps to make sure his loved ones were OK.
Within 20 minutes, shooting and explosions had been reported in five sites in central Paris, including the Bataclan concert venue where the largest part of the carnage took place.
"After the attack I was invited on a news TV show to talk about it and the host asked me how I felt that this needed to be done at 9:30pm, that it would become something huge," Lapoix says. "I didn't feel anything. I just saw one person tweet that they are lost and they gave their address and then I saw someone else on my feed, writing 'if you are in this place, you can get in my house for safety.' They happened to be near and I just thought here are two people who will never meet if they do not have the same newsfeed as I do."
"There is demand for shelter and there is an offer and they cannot meet," Lapoix says. "I just coined a phrase and put them in touch. That is all I did. And the host of the show was looking at me like I had some sort of epiphany. I just coined a term and then it got out of my hands in a very good way because everyone started doing the same."
The hashtag was used during the Brussels attacks, and in Nice, although no follow-up attack occurred, it was not only used but became the top trend within minutes of the reports of the attack, thanks to people across France and abroad understanding how it works.
"There is one very specific thing that makes a huge difference between what happened during the Nice attack and Paris and Brussels," Lapoix says. "For the first time the hashtag was eventually used by local authorities. Nice Matin, one of the biggest local papers coined the local hashtag #PortesOuvertesNice, which was then relayed by the Nice local authorities."
Read More: France's top national intellectuals are very angry with the Olympic slogan for Paris 2024
Lapoix's hashtag had become shorthand for civilian crisis response. And it was not the only one. Before long, #RechercheNice became an emerging hashtag, with people posting images of loved ones they had been separated from in the chaos of the events at the promenade. The national Gendarmerie, now aware many were likely looking to their phones, tablets and computers for answers, began tweeting instructions in five languages. With the death toll varying drastically from reports and a hoax video of the Eiffel Tower on fire spreading, speculation was rife. Even Parisian police kept an eye on Nice social media space, quickly debunking that an attack had hit the capital's landmark on Twitter. What had been learned from Paris and Brussels was being implemented swiftly in Nice.
"Sadly, people are now used to the threat but they also realise the importance of social media and they are more demanding for information," Lapoix says. "There were complaints that the Safety Check feature on Facebook was too slow to activate," he says referring to the social media's site's tool, asking anyone in the vicinity of an attack or disaster, indicate they are safe. The feature was widely used and praised during the Paris attacks.
"The taxi companies pretty much decided to give free rides but the news didn't flow through the prefecture or the mayor. The companies communicated it on social media," he adds.
Beirut-born Joseph Ayoubm, 27, was among those offering shelter in Nice. He was living in Paris during the Paris attacks and says he was impressed with how quickly the Cote d'Azur city mobilized.
"Once the information was official, the response from everyone was quite impressive," Ayoubm says. "I think it is because we were preparing for something like this to happen, with France hosting the Euro football championship. We saw what happened in Paris and we already lived this once. People knew what was effective and what wasn't."
Ayoubm and his girlfriend were quick to offer shelter via #PortesOuvertesNice, but nobody called on them, as there were several hotels nearby including hotel Mercure. He became a French citizen five years ago and believes the country will outlast the violent threat that has shed blood across the continent's big cities.
"I grew up knowing we have to live with that in Beirut," he says. "Now it feels like we're going also to live with that in France. I'm a positive person, so you cry for one night, and you move forward. It's easy to say and hard to do. But it's not a couple of fanatics who are going to teach us how to live."
Alizée, 17, also joined the campaign, offering shelter. "If I was in the same situation I would love to see people involved like I was and to offer some help to me," she says. "I was so impressed, that night and I was wondering If someone would do this hashtag, like during the attack in Paris. I agree that French people are very united (now) but the government need to do their job too."
The investigation into why the Nice attack happened is ongoing and the French government is already faced with much pressure from the opposition to explain how they allowed another attack to end in the death of innocent civilians in the middle of a French metropolis. According to Lapoix however, people are creating their own crisis response.
"I am proud of coming up with a positive word in the middle of this mess. The real heroes are the ones offering help and shelter," Lapoix says. "Emotionally you can never prepare for this unless you're a Special Force agent, a navy seal or Jack Bauer. But practically you can learn what to do," he adds.
"What I have learned is that people are truly amazing sometimes. Just give them the right tool and they can make anything happen," Lapoix says.