After Paris Attack, Kerry's French Ties Don't Look So Bad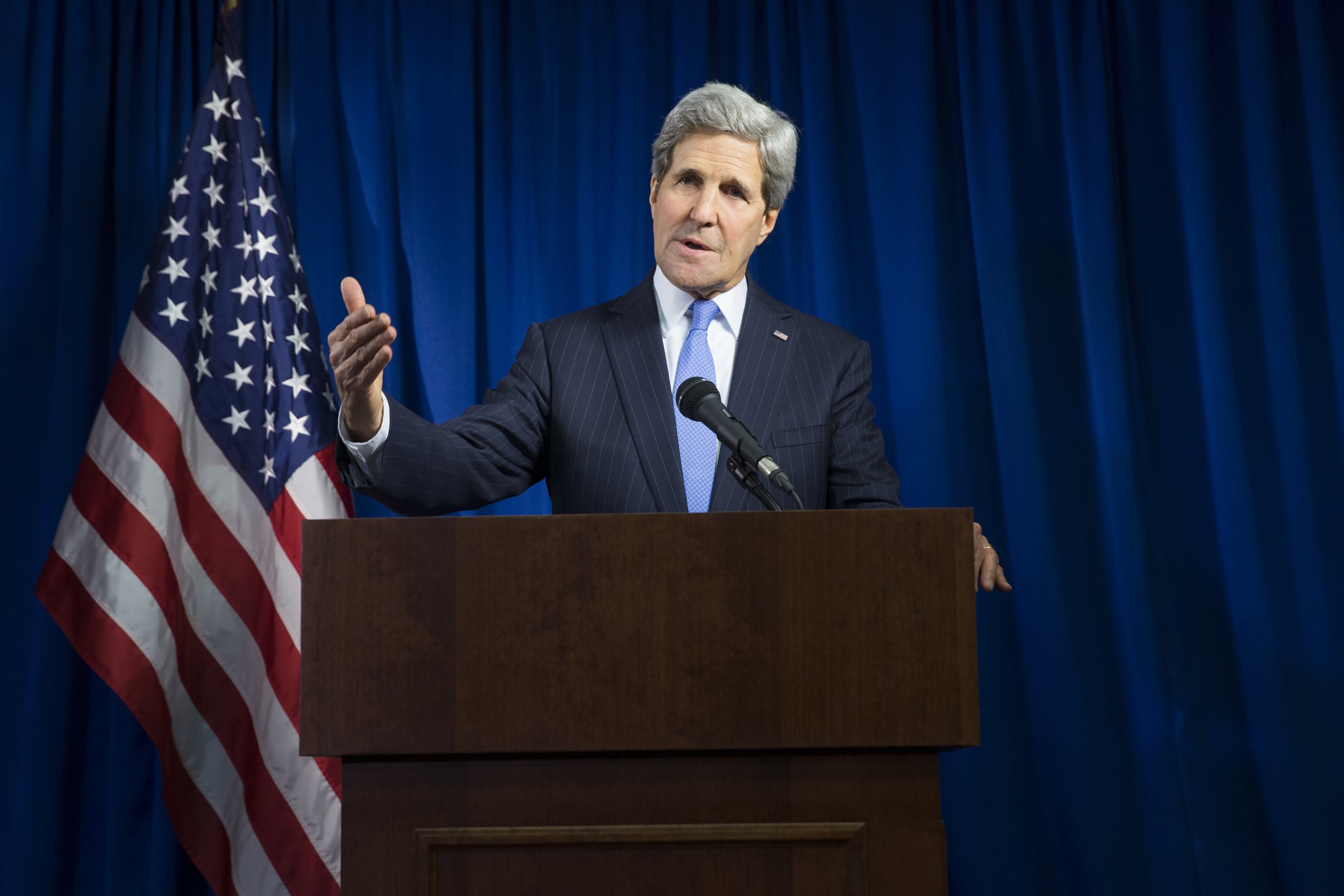 In the wake of the terrorist attack on Paris-based satirical magazineCharlie Hebdo, Secretary of State John Kerry took to the microphones to do something expected: He condemned the attacks.
But Kerry also did something unexpected by addressing the people of France...in French. Speaking a foreign language is common enough among Kerry's counterparts around the world. But it's rare for a secretary of state to do the same. His words were a powerful expression of solidarity with France. And while it's too early to tell whether speaking in French will have any resonance from Calais to Nice, it was surely a kind and wise gesture—one that could only underscore American horror toward an attack that has killed at least a dozen people.
"Les journalistes assassinés sont des martyrs de la liberté," Kerry said. (The journalists who were assassinated are martyrs for liberty.)
Now recall 2004, when Kerry ran for president. Hostility toward France was palpable after Paris actively opposed the American-led war in Iraq. The French foreign minister traveled widely to round up support against the war—something that, in retrospect, seems like a lifeline that might have spared America a multi-decade, trillion-dollar morass. Nevertheless, French hostility toward the war was seen as hostility toward America, whose response was churlish at times, most notably during the infamous attempt by some members of Congress to rename french fries "freedom fries."
Maliciously, that anti-French sentiment was also applied to Kerry. A Republican source at the time was widely quoted as saying that Kerry "looked French" and had a fondness for brie. (The son of a diplomat, Kerry might have been guilty of the cheese crime at least.) Kerry attended a Swiss boarding school and spoke French with aplomb—a skill he put on display after this week's attack, when he said the U.S. stood with France.
In retrospect, the Kerry-is-French meme—absurd even 10 years ago—now seems not only laughable but asinine. Surely there can be no harm and some good in having a secretary of state (unlike, say, Hillary Clinton) who can speak the language that was once widely recognized as the lingua franca of international diplomacy. France is now a powerful ally in fighting Muslim extremists. France aided U.S. operations in Libya and against ISIS, and took the lead in battling terrorists in Mali, its former West African colony.
More important, France, as the first republic, has for centuries been an incubator for democratic values of free expression—the country did, after all, back the American Revolution. If the U.S. can stand by an ally, speaking its language, that's pretty great. And deserving of an apology from those who maligned Kerry a decade ago.