After Paris Attacks, Refugees Fear Further Backlash in Europe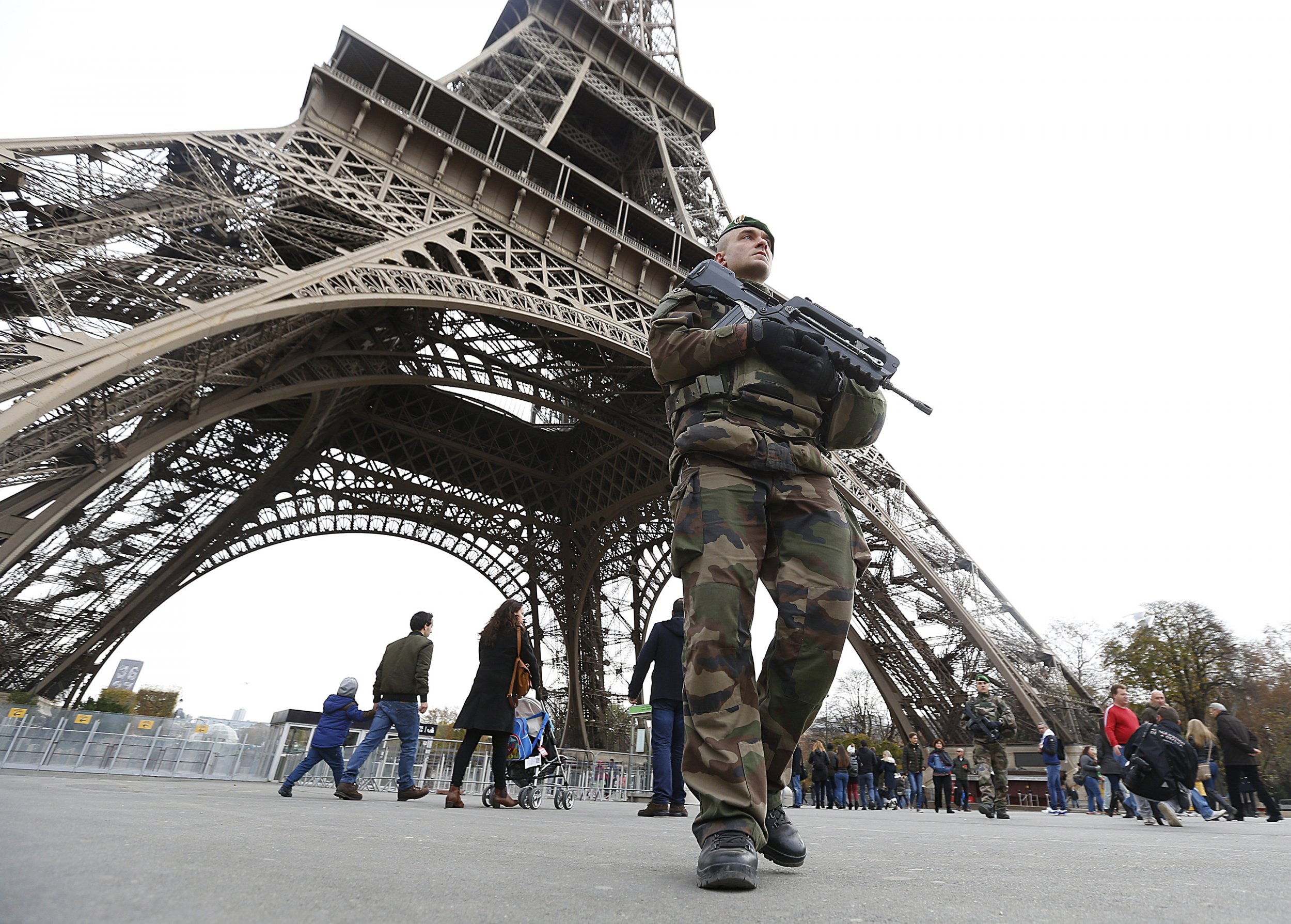 "I heard the explosions, people screaming," the man says. "I left a country torn by war, and now war has come to France."
The man's name is Assad and he lives near the Stade de France, where two explosions killed four people as deadly attacks ripped through Paris on Friday. The 23-year-old Afghanistan native won't tell me his last name because he fears for his safety, but as he stands near the metro station at La Chapelle, selling knock-off shoes from a small blanket on the ground, he explains in fluent French how he's worried about what comes next.
For many refugees like Assad, Friday night's attacks came as a shock, a sudden reminder of the war-torn countries they have left behind. A day later, however, he and others fear further backlash from the government and French citizens alike. "I'm worried," says Assad, who has lived in France for three years. "How will people look at us?" These concerns became more acute on Saturday with the news that one of the attackers may have been carrying a Syrian passport and had registered as a refugee on the Greek island of Leros in October.
Yet it's not only refugees and migrants in the City of Lights who are afraid of a backlash. While Paris was burning, a few hundred miles north, a refugee camp on the outskirts of Calais was on fire. At about 11 p.m. local time, a blaze ripped through at least 40 shelters in the camp, which is known as the Jungle. The fire ignited rumors that the two events were connected, a claim that Aaban, 19, a refugee from Afghanistan who lives in the camp, is quick to refute. "This is not the work of refugees," he says in a phone interview. "I don't know who did this but it was not refugees."
The atmosphere in the camp this morning was tense, Aaban says. The police, he adds, were on high alert and wouldn't let anyone leave the camp. "They want to blame the Paris attacks on refugees," says Aaban. "But no one knows what really happened."
Refugees across Europe say they are feeling reverberations from the attack. "Frankly, last night was...awful," Khaled Kheet, 31, a Syrian refugee living in the Netherlands, says over the chat app Whatsapp. "I was sad about those innocent people who were killed. But today is different because most people are looking at Arabs and Muslims as if they are murderers. Can you imagine people looking at you as a murderer while you are innocent?"
Kheet expresses hope and doubt that one of the attackers was indeed Syrian. "If they find a Syrian passport that doesn't mean that who did that is Syrian," he says. But he concedes that it ultimately doesn't matter. "European people's opinion will change anyway," he says. "We Muslims know that Europe before November 13 is not the Europe after that date."
Back in Paris, Muslim and non-Muslim refugees alike are hoping for peace in their newly adopted home. "I wish with all my heart that things get better," says a Christian woman from Ethiopia who moved to Paris two weeks ago and declined to give her name and age. "We are so sad for what has happened. This is our country. When one person dies, we all die."