After Paris, Hollande's Popularity Soars to Highest Level in Three Years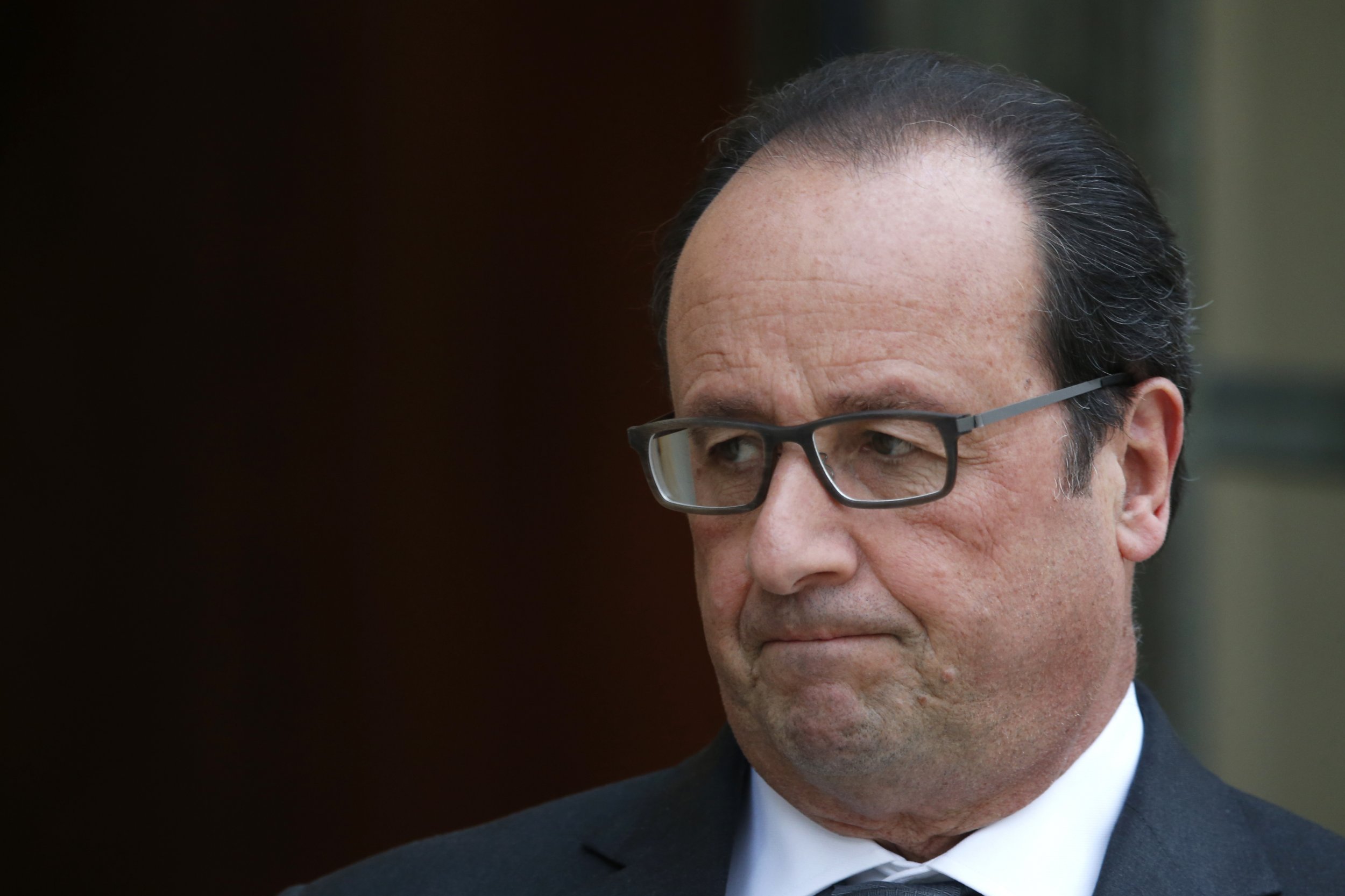 French President Francois Hollande's popularity has jumped to its highest level in three years, according to two recent polls, with a third of voters backing his response to the November 13 Paris attacks that killed 130 people and injured hundreds more,
One poll revealed on Tuesday an "unprecedented" 20-point rise in the president's confidence rating to 35 percent in December—a level not seen since December 2012. According to French daily newspaper Le Figaro, results by polling agency TNS Sofres show that 35 percent of French people say they trust Hollande to deal with the aftermath of the attacks claimed by the Islamic State militant group (ISIS) , an increase from 13 percent polled in August. That poll, conducted by the same polling agency between August 28 and September 1, rated Hollande as the most unpopular president in France since World War II.
Another poll published on Tuesday by Ifop-Fiducial for French weekly Paris Match and Sue Radio also showed a dramatic increase in support for Hollande. Based on the views of 983 French citizens, Hollande's approval rating soared from 28 percent in November to 50 percent in December.
Hollande's popularity will officially be measured on December 6, when the country stages its regional elections. Up for grabs are the leadership seats of 13 regions—known as super regions after the National Assembly in January merged 22 regions to form 13 regional councils.
On their own, regions are not particularly powerful: they are responsible for the running of public services such as public transport, student grants, social work, and economic development and tourism.
But if a French region were to fall to the far-right National Front party, that could damage prospects for Hollande's Socialists ahead of the presidential contest, scheduled for April and May 2017.
Hollande hasn't always been hugely popular among French citizens. In February, he got a 12 percent approval rating in the monthly survey by polling agency Ifop, which was 15 points down from the month before. It was the worst score for a French president in modern day polling, Reuters reports.
The TNS Sofres survey, based on the views of 1,000 people polled at home between November 26 and November 28, also showed a three-point boost in popularity for the National Front, giving it 30 percent.
While it seems Hollande is gaining popularity, he still has a long way to go. The TNS poll released on Tuesday shows that 63 percent of French people say they do not trust Hollande .