After 'Period of Hyper Growth,' Robinhood App Is Laying Off 9% of Workforce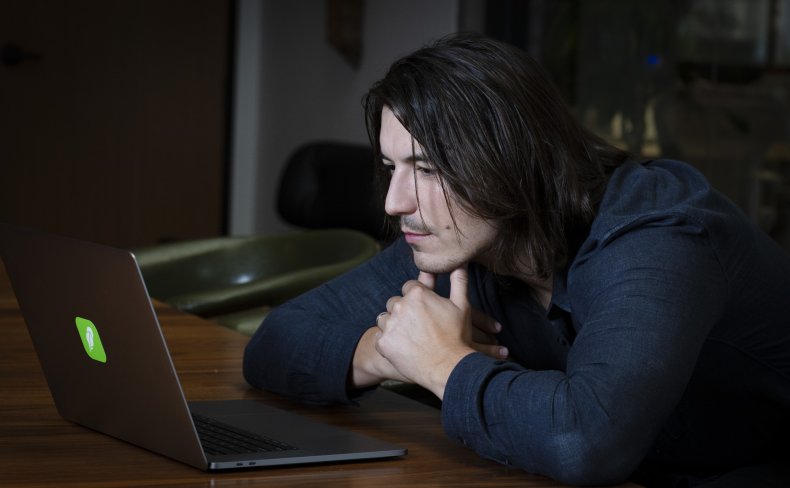 Retail brokerage app Robinhood has announced plans to lay off approximately 9 percent of its workforce after a period of "hyper growth."
Robinhood CEO Vlad Tenev shared the news with employees in a message issued after a company-wide meeting on Tuesday. The company grew significantly amid a surge in the popularity of retail stock and cryptocurrency trading that erupted during the early days of the COVID-19 pandemic.
Tenev said that the decision to lay off 9 percent of around 3,800 employees—roughly 340 people—was not made "lightly" but was required due to the company's expansion causing "duplicate" jobs and other less than "optimal" conditions.
"Throughout 2020 and H1 2021, we went through a period of hyper growth accelerated by several factors," Tenev wrote in his message to employees. "To meet customer and market demands, we grew our headcount almost 6X from 700 to nearly 3800 in that time period."
"We determined that making these reductions to Robinhood's staff is the right decision to improve efficiency, increase our velocity, and ensure that we are responsive to the changing needs of our customers," he continued. "It is a deliberate step to ensure we are able to continue delivering on our strategic goals and furthering our mission to democratize finance."
Tenev went on to say that the company's "financial position remains strong with over $6B in cash on our balance sheet." He thanked "departing colleagues" for working "in support of Robinhood and our mission," which he said had "already disrupted the massive retail brokerage industry in the United States" since the app launched in 2015.
The company's stock price dropped by almost 4 percent following news of the layoffs, falling to $10 per share at the close of trading and continuing to fall in after-hours trading.
Robinhood went public on the NASDAQ stock exchange last July, with an initial public offering (IPO) share price of $38. The price briefly spiked weeks later but began to steadily decline soon after, with shares trading at a significantly lower value than the IPO in recent months.
Robinhood is also well known for its role in last year's Reddit-fueled Wall Street "short squeeze," when a group of individual investors quickly inflated the value of GameStop and other so-called "meme stocks." The company came under fire for temporarily restricting trades while large investors who had "shorted" the stocks, or bet on their values falling, were being "squeezed."
In testimony to Congress that followed, Tenev answered criticism by insisting that the company "put the restrictions in place in an effort to meet increased regulatory deposit requirements, not to help hedge funds," adding that the company does not "answer to hedge funds."
Robinhood declined Newsweek's request for additional comment and information.