After the Pivot Comes the Cleanup
This year, companies will need to level up their internal operations and systems to meet that surge in customer touchpoints, remove friction and duplication of efforts, and create a more seamless experience for customers.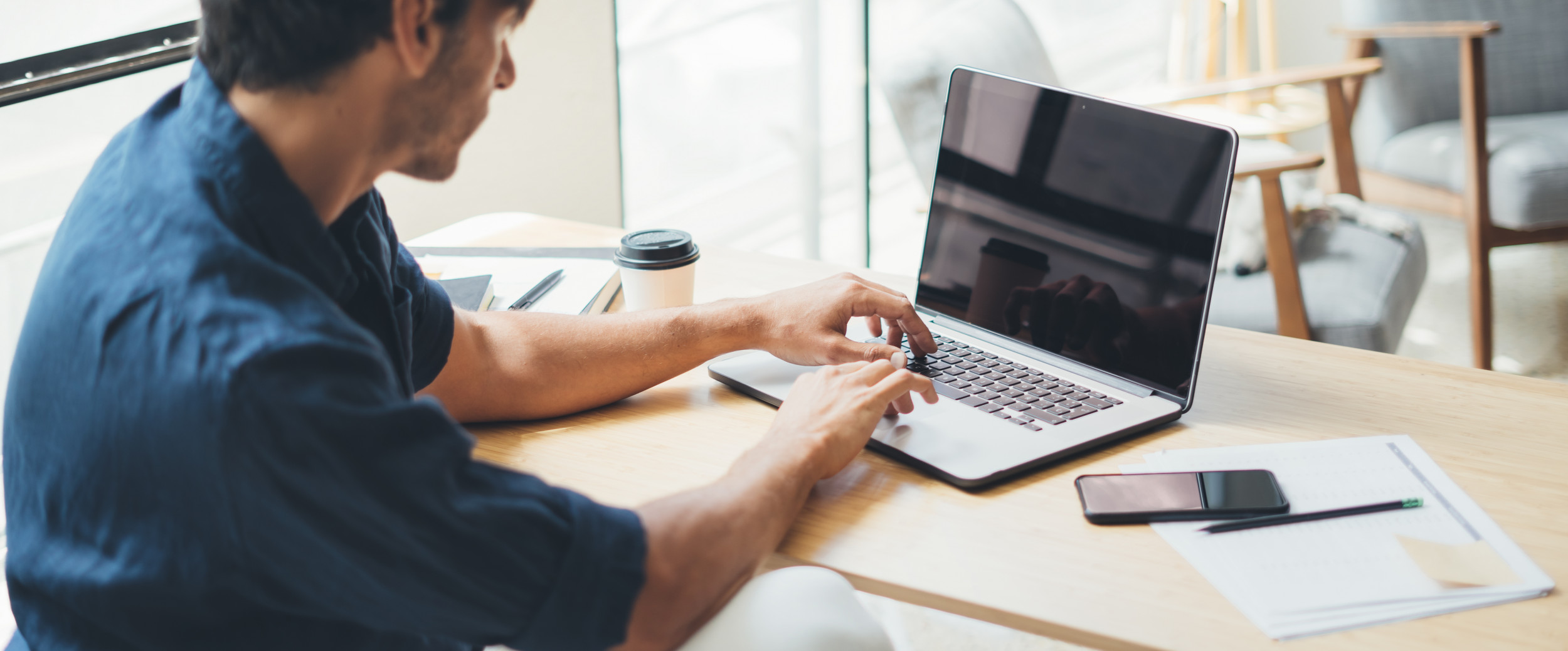 One of my favorite business pivots to come out of the pandemic is the story of the Australian company Coffee on Cue. You might think that if any industry would be safe from interruption during the pandemic it'd be one serving coffee drinkers, but Coffee on Cue had one major barrier: It was entirely focused on events. The company had built its entire business on being the coffee provider of choice for major industry events across Melbourne and Sydney. When events began to shut down in March of 2020, it threatened certain doom for Coffee on Cue.
As founder and CEO Ryan Spaccavento explained on one of HubSpot's podcasts (full disclosure: Coffee on Cue is a HubSpot customer), he had to act quickly: "I went into the office Sunday afternoon. I took my dog Fred. We sat in there. I cracked a beer, and I launched our website, and within two and a half hours, I'd done the MVP."
The MVP was a new direct-to-consumer model for selling their coffee beans online. In a couple of hours, Ryan had completely rebooted the business. They got their first transaction eight minutes later. "It just kind of steamrolled from there," Ryan explained.
This year thousands of businesses like Coffee on Cue redefined themselves under pressure and created entire new avenues of engagement for their customers — many of them moving online for the first time. With all these new customer touchpoints comes new data, and lots of it. According to McKinsey, 2020 created a 15%-30% lift across a bevy of categories in online shopping. With those online purchases come email engagement, chat volume and online customer service requests. The growth in marketing engagement has also been felt on the B2B side. HubSpot data from a sample of 70,000 companies globally showed significant post-pandemic increases in website traffic, messaging and email engagement across many B2B industries.
While many companies have adapted to new methods of selling online, they are perhaps less prepared for how to handle the influx of data points and customer interactions that will follow. This year, companies will need to level up their internal operations and systems to meet that surge in customer touchpoints, remove friction and duplication of efforts, and create a more seamless experience for customers.
Unified Technology
Pivoting in rushed circumstances can force you to quickly tack on new technology without having the time to establish a shared foundation. This means your sales team could be emailing customers on one system while your services team engages with them on chat in another. Disconnected technology leads to disjointed customer experiences. Before anything else can be achieved, you need a tech platform that can store it all in one place. The first stop for a newly online or hybrid business should be a CRM system that can easily expand and integrate new technology as it's added. No matter how your customer touchpoints proliferate, the right CRM should be able to store them so the complete customer experience is available in one view.
The Newsweek Expert Forum
is a private, vetted community where pioneering thinkers and industry leaders go to share their insights on business, culture & arts, health, money, science, sports, travel & lifestyle, and technology.
Do I qualify?
Aligned Teams
Technology alone won't cut it. You need an aligned strategy across all customer-facing teams. Start by mapping the customer experience and denoting any places where friction gets introduced to the process. That often happens in the hand-offs between teams and when teams communicating don't have enough insight into what the customer is already experiencing.
Companies building out their online customer experience for the first time or adapting to a rapidly changing experience in 2021 should use the data they have and some informed assumptions to go through this journey-mapping practice and agree across teams on shared strategies to tackle those red patches and improve momentum in the customer journey.
Shared Reporting
At the intersection of an underlying technology platform and aligned strategies should be shared reporting. To keep the surge of data from growing online touchpoints sorted, you'll need to revisit the reports you use to run your business. Instead of just tracking cost of customer acquisition, lead generation or ticket resolution, teams should agree on a set of shared goals and metrics that give a better sense of what the total customer experience is online.
Time to value could be a good start. Then over time, as a front office, you can agree on a unique customer success score tailored to your customer base and business. Reporting should be done as a cross-section of teams on a regular basis, detailing progress against your points of friction or trends you're seeing in a rapidly changing customer base.
None of these concepts are new, but because of how much has changed in buyer behavior in the last year, they should be revisited and viewed in a new light. If you have existing reporting models, strategies and technology stacks, now is the time to question whether they're the right ones for 2021 and beyond. Whether your business was completely redefined by the 2020 crises or hardly scratched, it's time to question existing playbooks and see if they still match the way people shop and buy today.
In that same interview, Ryan Spaccavento discussed the future with optimism and curiosity. "Now's the time to test stuff," he said. "Now's the time to look at your marketing approach. Now's the time to revisit: 'Are my personas the same?' Now's the time to look at, 'Is what I'm selling still relevant?'"
That's exactly what Coffee on Cue did. After its direct-to-consumer pivot, it kept right on experimenting. As events came back but went virtual, it added a compelling virtual event offering that paired a coffee kit with a follow-on virtual barista masterclass.
Like Coffee on Cue, your goal should be to use your website and company to serve a diverse range of customers and needs. And your technology, strategy and reporting should be lined up to capture and understand it all.