After Rash of Teen Suicides in Palo Alto, the CDC Sends Team to Investigate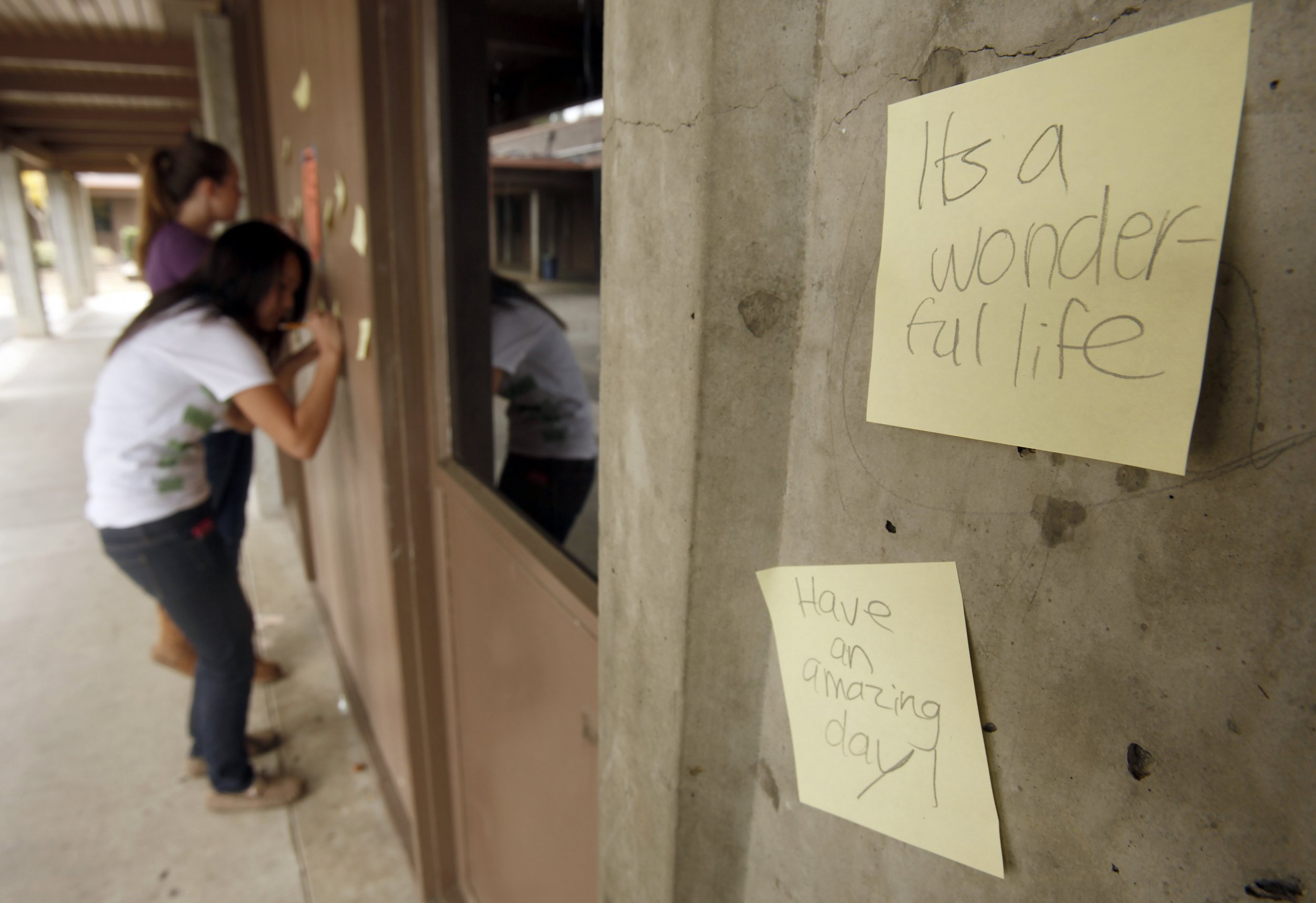 Take a walk around Palo Alto, California, on a sunny afternoon, and it can seem like a place where nothing ever goes wrong. The sky is a vibrant blue, flowering bushes spill over from well-tended lawns and the temperature is just right. But all is not well in this Silicon Valley town.
Six young people in Palo Alto died by suicide in 2009 and 2010, and another four in 2014 and 2015. Several among them took their lives on the tracks of the Caltrain, the commuter train that runs through town and connects San Francisco and San Jose. Of high school students in Palo Alto surveyed during the 2013-2014 school year, 12 percent had seriously considered suicide in the last year. From the beginning of the following school year through March, 42 students at Henry M. Gunn High School in Palo Alto had been hospitalized or treated for "significant suicide ideation." Overall, the suicide rate at Palo Alto's two public high schools in the past decade is four times the national average.
Following the two clusters of youth suicides in Palo Alto in recent years, the Centers for Disease Control and Prevention (CDC) and the Substance Abuse and Mental Health Services Administration have sent a five-person team to conduct an epidemiological assessment, the San Jose Mercury News reports. The California Department of Public Health issued a formal request for help from the federal agency on behalf of Santa Clara County Public Health Department.
"I really appreciate when we can have federal support and can leverage that expertise at a local level," Mary Gloner, executive director of the Palo Alto–based Project Safety Net, told the Mercury News.
The inquiry will be in the form of what's called an "Epi-Aid," or an investigation of an urgent public health problem. Over the past few months, the CDC has been working with Santa Clara County health officials to prepare for the visit, collecting data on fatal and non-fatal suicidal behavior among youth in the area between 2008 and 2015.
The team was scheduled to arrive in the area Tuesday and is expected to conduct fieldwork in Palo Alto and the surrounding Santa Clara County through February 29, reviewing data and convening informal meetings with community groups to discuss suicide prevention strategies already in place and other potential programs.
The main goals of the assessment, according to a fact sheet posted on Project Safety Net's website, are to identify and track trends in suicidal behavior among youth between 2008 and 2015; examine whether media coverage met safe reporting guidelines for suicide; inventory youth suicide prevention policies, activities and protocols; compare those to national and other evidence-based recommendations; and, ultimately, use all of that information and insight to "make recommendations on youth suicide prevention strategies that can be used at the school, city, and county level."
Though "Epi-Aid" investigations are usually directed toward infectious disease outbreaks, the Santa Clara County assessment is not without precedent. In November 2014, the CDC sent a team to Fairfax, Virginia, to conduct a similar investigation of youth suicides, culminating in a 224-page report detailing its findings, provided to the Fairfax County Health Department in June 2015. According to the Mercury News, the "Epi-Aid" team that arrived in Palo Alto on Tuesday will release a preliminary report soon after it completes its field work and follow up with a more comprehensive report in several months.
News of the assessment comes just a few months after The Atlantic published a cover story by Hanna Rosin titled "The Silicon Valley Suicides," which tried to understand why "so many kids with bright prospects [are] killing themselves in Palo Alto."