After Record-Breaking $45M Campaign Push, Planned Parenthood Wants Day One Executive Order From Biden
After spending a record-breaking amount of cash in the presidential race, Planned Parenthood is looking forward to its return on investment in an administration led by Joe Biden and Kamala Harris.
Planned Parenthood advocacy and political organizations spent $45 million on the race, their largest election expenditure ever. Nearly $10 million was spent in key battleground states that went for President Donald Trump four years ago but flipped for Biden.
Alexis McGill Johnson, president of Planned Parenthood, told Newsweek it was critical for the organization to put all hands on deck after watching the Trump administration "fight so hard to undermine access" to reproductive and sexual health care.
Now, Planned Parenthood is working closely with the Biden-Harris transition team to ensure they're "ready to hit the ground running day one."
"The first thing we would like to see would be an executive order on day one, within the first 100 days, that demonstrates the administration's commitment to sexual and reproductive health care," Johnson said.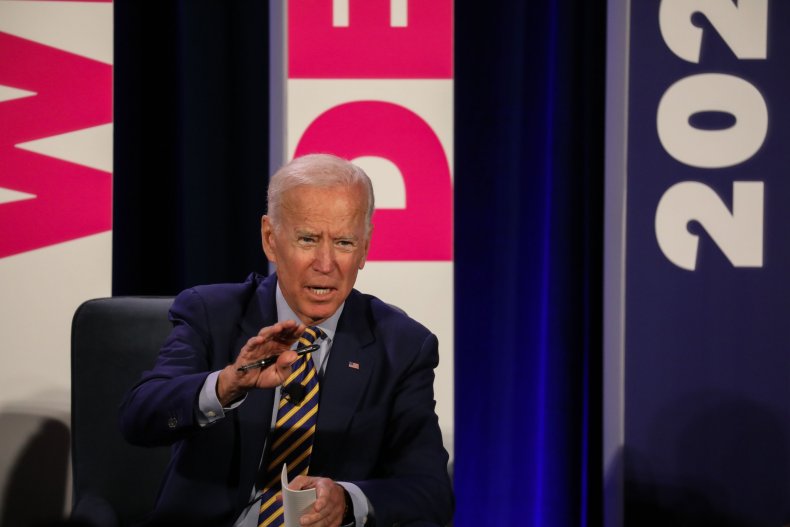 Planned Parenthood wants to see Biden immediately eliminate the global "gag rule" expanded under Trump that prevents foreign organizations receiving U.S. global health assistance from providing information or services for legal abortion, as well as restoring funding for Title X Family Planning Program. The president-elect has expressed support for these policies, which can be implemented through executive action.
Planned Parenthood left the Title X program, which is a federal grant program allowing low-income patients to receive family planning and reproductive health services, after the Trump administration finalized a rule preventing providers from promoting or performing abortions. It's estimated that the rule, which was denounced by women's health organizations and the American Medical Association, has affected roughly 900 clinics nationwide.
But Planned Parenthood isn't just looking for Biden to reverse the rule; it's looking for his administration to strengthen the Title X program in the budget. The Blueprint for Sexual and Reproductive Health, Rights and Justice, a policy agenda developed by a coalition of reproductive health and justice organizations, of which Planned Parenthood is a part, estimates the needed amount at $954 million. The program usually receives $280 million annually.
"It's a 50-year-old program, so we need to think about how we modernize it, how to meet the needs of all people, thinking about all the ways in which sexual and reproductive health care has changed," Johnson said. The LGBTQ community and men are largely left out of Title X, she noted.
Other items the organization will be looking out for in Biden's first budget are the teen pregnancy federal grant, which focuses on comprehensive sex education, and Medicaid funding. The budget can also signal whether the new administration wants to repeal the Hyde Amendment, which prevents low-income individuals from being able to access the care they need, including abortion, if they are on Medicaid.
"The budget is a key opportunity to indicate how this administration would prioritize these programs that have been woefully underfunded for a long time," said Jacqueline Ayers, vice president of government relations and public policy at Planned Parenthood.
But most of the conversations with the Biden-Harris transition team, Johnson said, have been focused on appointments within the White House, the administration and various federal agencies. Planned Parenthood and its allies have identified and recommended nearly 200 people for key positions.
"We know that personnel is policy," Johnson said. "So we're making sure that those positions are filled with sexual and reproductive health champions."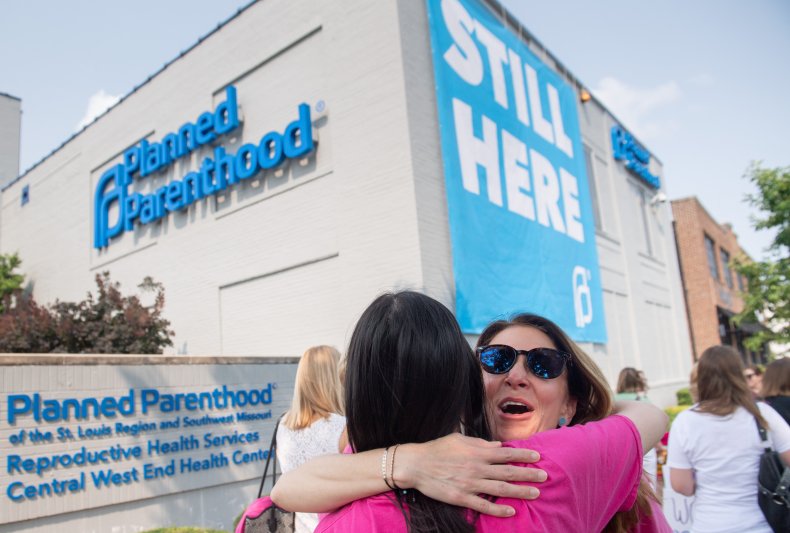 But not everything Biden has pledged or Planned Parenthood has supported can be done through the president's actions alone. He will need the support of Congress to do things like repeal the Hyde Amendment or codify Roe v. Wade, two proposals that would face opposition in a Republican-controlled Senate.
There's also the long-term challenge of Trump's remaking of the federal judiciary. He's appointed hundreds of conservative judges to the federal bench, including three Supreme Court justices. The top court's new 6-3 conservative majority has many abortion-rights advocates worried about the future of Roe.
Last month, a federal appeals court ruled that Texas and Louisiana can cut Planned Parenthood from their Medicaid programs, a victory for abortion-rights opponents who have sought to cut off government funding to the organization. And there are at least 17 cases just one step away from being heard by the new Supreme Court that could threaten abortion access.
Planned Parenthood acknowledged the obstacle, saying the reproductive health movement has "unfortunately" relied on the courts as a backstop to protect rights to access and care.
"It's one of the reasons we focused as an organization to elect reproductive rights champions up and down the ballot," said Johnson. She also noted that Planned Parenthood needs to keep working in states with legislatures that have been passing restrictive reproductive health laws.
The organization will also draw on high public support for reproductive rights. In 2019, multiple surveys found that public support in the United States for abortion was the highest it had been in decades.
"We'll continue to work toward a time when we know that the White House, the House and the Senate are reflective of the views of the majority of voters," Ayers said.
Newsweek reached out to the Biden-Harris transition team for comment but did not hear back in time for publication.