After $3.5M Kickstarter Fundraising, Drone Company Never Delivers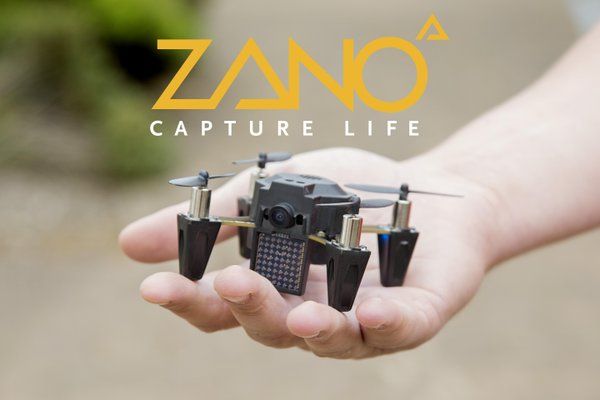 When Zano Drones launched a Kickstarter campaign, it was heralded as the new hope for the drone industry ready to take flight.
In the campaign, Zano promised a high-definition camera, smartphone compatibility and obstacle-evading artificial intelligence in a body small enough to fit in the palm of one's hand. Investors flocked to Zano, and by January, Zano and its founder Ivan Reedman in the United Kingdom raised over $3.5 million, becoming the most successful European Kickstarter project ever.
Now, however, Zano no longer exists. On Wednesday, Zano was shut down by its proprietors, the Torquing Group, and will pursue a creditors' voluntary liquidation. Creditors will be contacted by an insolvency practitioner by next week, according to a statement released by Torquing Group to Zano's backers.
After raising expectations with videos and constant updates over the past year on the development of Zano, Torquing Group only shipped out 600 of the 15,000 it promised, according to Ars Technica.
Reedman quit his post as chief executive at Torquing Group eight days before Zano folded, citing personal health issues and "irreconcilable differences." It is unclear if Reedman's differences were with Torquing Group or some other entity. Both Zano—whose website was taken down—and Reedman could not be reached for comment. Newsweek reached out to Torquing Group for comment but did not hear back.
The unexpected closure of Zano left its 12,000-plus investors angry and frustrated. Many of them took their frustrations out of social media.
"I pre-ordered a Zano plus accessories for £388. I'm disabled and speech-impaired, so getting my money back [will be] difficult at the very least," writes Chris Channon on Zano's Facebook page. "Can I ask if anyone has contacted the UK police or trading standards about recovering our money?"
Jim Roberts, an independent aerial photographer from California, was one of the donors who paid hundreds of dollars for Zano but did not see the final product. Following the resignation of Reedman, Roberts started a petition to get full refunds from Torquing Group on change.org. It has received over 1,100 signatures in three days.
Despite telling Newsweek that Zano conducted in "deceptive practices," Roberts stopped short of calling Zano a fraud scheme. "I think they genuinely wanted to make a good product," Roberts says. "When they knew it was not good, they decided to keep going with these misleading videos and photos. They got in over their heads."
Much of the social media furor against Zano have also targeted Kickstarter for allowing the project to raise millions of dollars without any accountability or vetting process.
Kickstarter spokesman David Gallagher told Newsweek by email that his company is a mere intermediary in the fundraising process. Its Terms of Use states Kickstarter is not involved in any legally binding agreement the creator makes with his or her backers. The company says it has added new rules to vet hardware projects, such as sharing photographs of real prototypes before campaigning.
"Risk is part of our system, as it must be if we are to be a place where creators try things that have never been done before," says Gallagher. "This is why we advise potential backers to do some research into projects and their creators, and why we tell everyone before they back a project that 'Kickstarter is not a store.'"
Although Roberts says he does not believe Kickstarter should be held culpable for Zano's faults, he advocated for more stringent vetting processes to avoid similar situations in the future.
But when it comes to getting his money back, Roberts is willing to take it to the top. Once the signing phase of the petition is completed, he plans to send a letter demanding refunds to British Prime Minister David Cameron.
"Everything about this gives a black eye to the drone industry," Roberts says. "Where was the honesty toward their investors?"