What Do Saudi Arabia, Barack Obama and Robert Mugabe Have in Common? Five Appointments That Shocked the World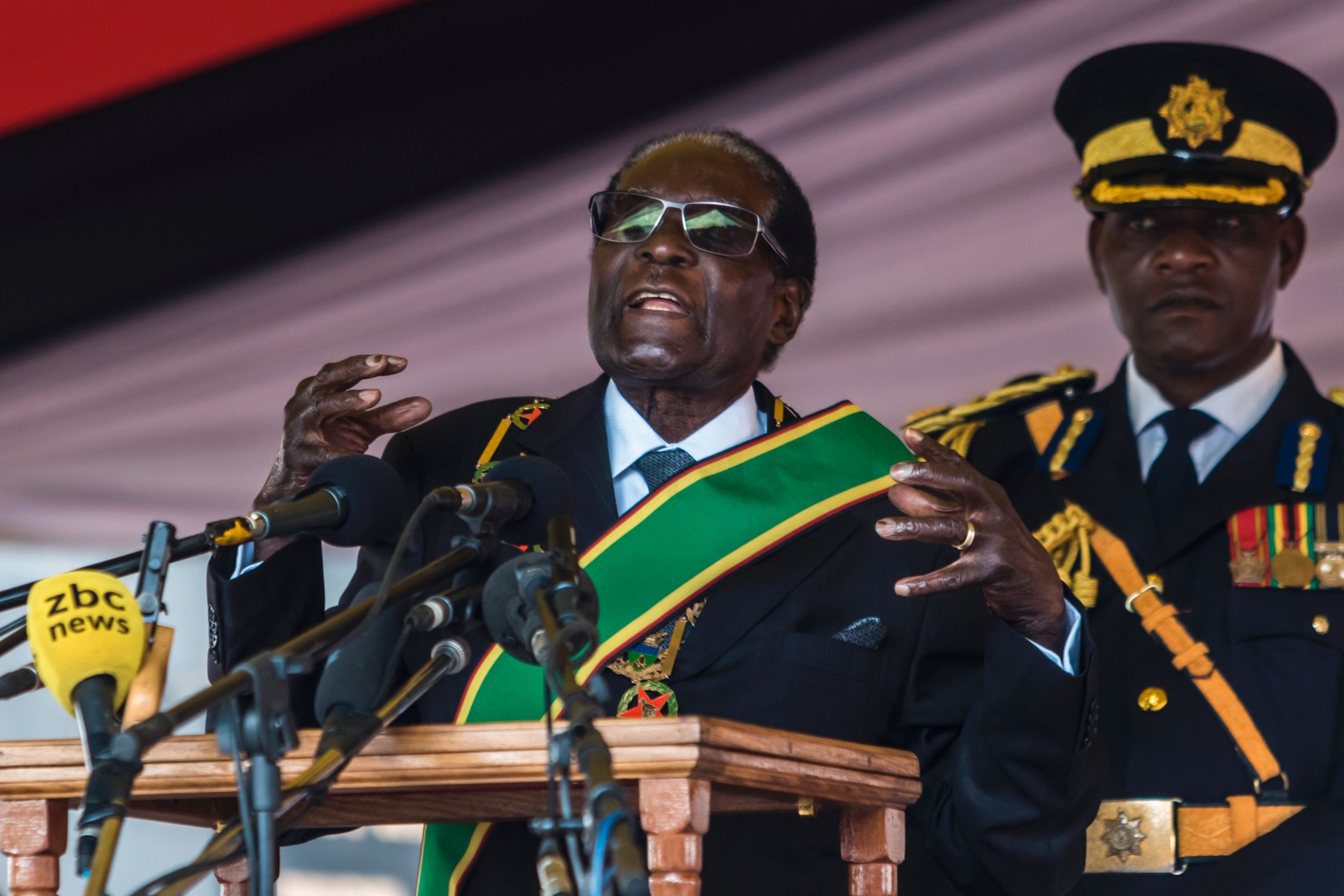 The appointment of Zimbabwe's President Robert Mugabe as a goodwill ambassador of the World Health Organization (WHO) has been denounced by human rights groups.
WHO Director-General Tedros Adhanom Ghebreyesus announced the appointment at a high-level meeting on non-communicable diseases (NCDs) in Uruguay on Wednesday.
Mugabe, 93, is blamed in the West for destroying his country's economy and numerous human rights abuses during his 37 years leading the country as either president or prime minister.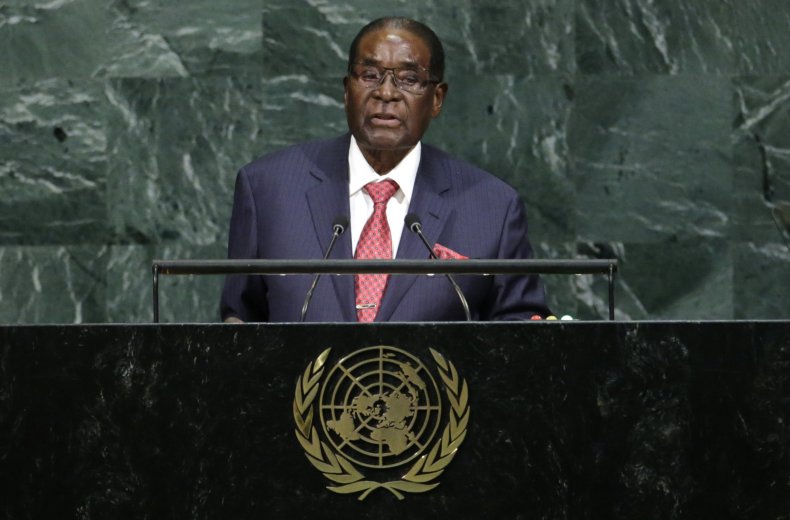 Below, Newsweek reviews five more international appointments that have caused consternation.
Saudi Arabia
In 2015, the United Nations came under fire for handing Saudi Arabia a role on its human rights council, and in April there was renewed criticism when the Kingdom was given a role on the UN women's rights commission.
Hillel Neuer, director of UN Watch, pointed to multiple restrictions placed on women's rights in Saudi Arabia, likening the move to "making an arsonist into the town fire chief."
Saudi Arabia segregates men and women who are not related and is ranked 134th out of 145 countries for gender equality by the World Economic Forum. The country only recently lifted a ban on women driving cars.
"It's important to support those in the country who are working for change for women. Things are changing, but slowly," said Helen Clark, former administrator of the U.N. Development Program and prime minister of New Zealand, in response to the move.
Aung Sang Suu Kyi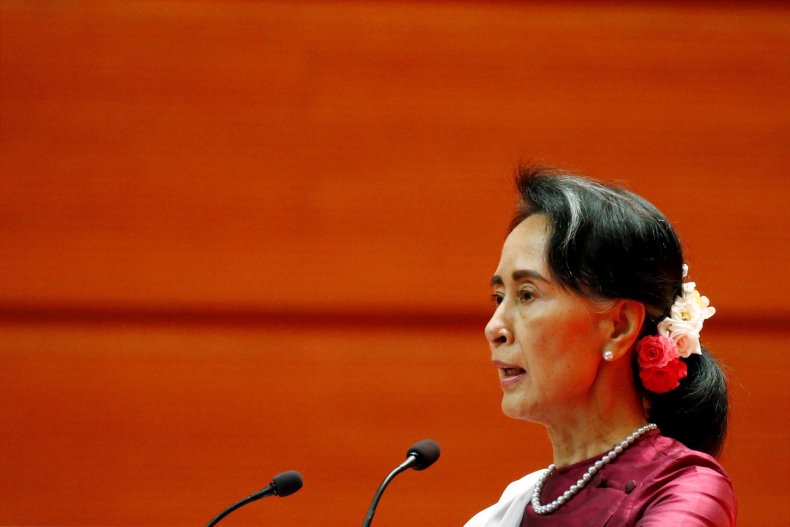 The Nobel committee announced in September that it was powerless to strip Myanmar's leader Aung Sang Suu Kyi of the Nobel Peace Prize she was awarded in 1991.
An online petition signed by half a million people had called for Suu Kyi's prize to be revoked, after she was accused of failing to act to prevent the persecution of the Rohingya Muslim minority.
Suu Kyi became the country's de facto leader after Myanmar held its first free election in 2012 and led her party to a landslide victory, however she had dismissed atrocities committed against the Rohingya as misinformation.
Henry Kissinger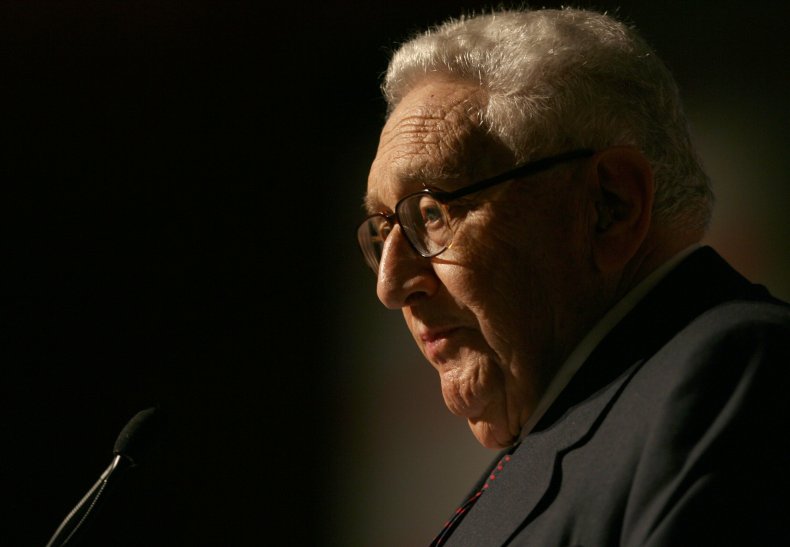 The decision to award former U.S. Secretary of State Henry Kissinger the Nobel Peace Prize in 1973 is regarded as among the most controversial in the history of the prize.
Kissinger's alleged involvement as Secretary of State in Operation Condor and the U.S. bombing campaigns in Cambodia made a travesty of the award, critics alleged, leading Tom Lehrer to quip that the award "made political satire obsolete."
The committee said that Kissinger was being awarded jointly with North Vietnam's Le Duc Tho for leading negotiations that brought the Vietnam War to an end. However Le Duc Tho declined to share the award with Kissinger, further clouding the win.
Paul Wolfowitz
In 2005 Paul Wolfowitz, dubbed the Architect of the Iraq War during his time as an adviser to the administration of George W. Bush, was appointed President of the World Bank. The decision drew criticism, with detractors alleging that Wolfowitz would use the position to pursue the Bush administration's unilateralist policies.
And in 2007 Wolfowitz's tenure ended, when he became the first president of the organization to resign under a cloud of controversy.
He had faced widespread calls for his resignation after being accused of a conflict of interest over a pay rise given to ex-bank employee Shaha Riza.
Barack Obama
Obama received the Nobel Peace Prize only months into his first term as president, with critics alleging he had done nothing at that point to merit the award.
Geir Lundestad, the former president of the Nobel committee, seemed to admit the award had been a mistake in a 2015 interview. He said the award had been intended to strengthen Obama's position, but failed to do so.
"No Nobel Peace Prize ever elicited more attention than the 2009 prize to Barack Obama," Lundestad said.
"Even many of Obama's supporters believed that the prize was a mistake," he added. "In that sense the committee didn't achieve what it had hoped for."