After Roe v. Wade Falls, the Pro-Life Battle Shifts to the States | Opinion
Here in my state of Texas, there is appropriate pro-life satisfaction as we hear of a 60% reduction in abortions since last year's passage of the heartbeat law, which curtails the procedure once fetal cardiac activity is detected.
This was precisely the plan. With the window for terminating pregnancies narrowed to roughly six weeks, the measure has the effect of limiting abortion availability while stopping short of an outright ban that would run counter to the Roe v. Wade Supreme Court precedent.
The probable extinction of Roe later this Supreme Court term has energized some states to expand protections for the unborn. But as we wait for the Court to hand down a decisive ruling, those states should not kid themselves. Two things are sure to happen in any state that constrains abortion—fewer abortions within that state, and more women gassing up the car and heading to clinics in a neighboring state.
The monthly abortion total in Texas dropped from about 5,400 last August to about 2,200 last September. Does anyone believe that 3,200 women simply decided to choose life? Nothing would please me more, but evidence points to another outcome: Abortion providers in various nearby states are seeing an influx of Texas visitors.
Arkansas, Oklahoma, Kansas and Missouri all report a surge in Texas abortion clients, as women unable to exercise that option at home simply pursue it in more lenient environments. A Guttmacher Institute study found some Texas women seeking abortion clinics in 12 states that do not even border Texas. Many women in the Lone Star State may well have chosen adoption, or to raise their babies after all, but no one should underestimate the energies at least some women will expend to pursue a goal of abortion.
This will be true for any state that laudably moves to protect unborn life. Even in a post-Roe America, an open abortion clinic will be a drive or a short flight away for most women.
This is, of course, what the Constitution provides. The 1973 Roe decision fictitiously established a federal constitutional right to abort. Once that offense to the rule of law is remedied, states will establish their own policies, as the 9th and 10th amendments prescribe for any issue not specifically enumerated by our Founding document as being within the scope of the national government's limited powers.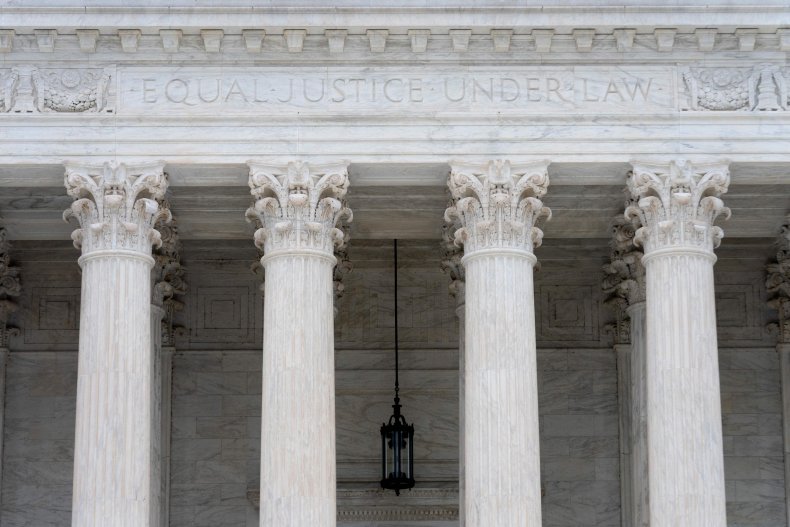 And therein lies the next chapter for pro-life America. The movement has spent a half-century decrying the legal falsehoods of Roe and simultaneously working toward a palpable, measurable life-saving goal: persuading women to choose life for their babies, either through adoption or other resources, such as crisis pregnancy centers.
Heartbeat laws and other life-saving measures would not be possible if the pro-life movement had not changed countless hearts and minds over these past few decades. The reversal of Roe will be a moment of profound victory, but it will also signal the beginning of the next phase of the crusade: a nationwide battle to get laws passed in states that still need convincing about the value of unborn life.
No one should expect liberal enclaves, such as California and New York, to alter their permissive abortion statutes in the short term. Legislatures in conservative states will begin a wave of pro-life transitions. Future years will see pitched battles in the large purple states filled with large numbers of pro-life and pro-choice voters alike—Michigan, Ohio, Pennsylvania and Florida, for example. In these environments, the debates could roil for decades.
But patience has been a hallmark of the movement that set out to save babies' lives the moment the Burger Court handed down Roe in 1973. The media and the popular culture will demonize pro-life states as somehow offending the rights of women, as if it is a net positive to women's rights to extinguish countless future women (and men, of course) at the starting gate. The cry will be heard that this is a "denial of health care," as if abortion is akin to some elective procedure that involves only a pregnant woman's interests—and no other human being's.
These arguments are not new, but the new chapters of pro-life history will involve countering them as they always should have been—state by state, as voters decide what kind of laws they wish to enact. States choosing to preserve abortion options will always be a destination for women seeking that path.
But as the protection of unborn life becomes a broader societal norm, history may record an American change of heart akin to what once happened on the issue of chattel slavery. Today, we can scarcely grasp that some used to consider black people as property—and not so very long ago against the broad backdrop of time, either. It has always been a dream of the pro-life movement that we would someday similarly look back upon the widespread availability of prenatal death in the womb and ask ourselves, "How did we ever allow that to happen?"
After a half-century of fighting Roe, ushering America to that grand epiphany is the pro-life task of the next half-century.
Mark Davis is a talk show host for the Salem Media Group on 660AM The Answer in Dallas-Ft. Worth, and a columnist for The Dallas Morning News and Townhall.
The views expressed in this article are the writer's own.