As Democracy Dies in Cambodia, Russia Offers Cash and Election Support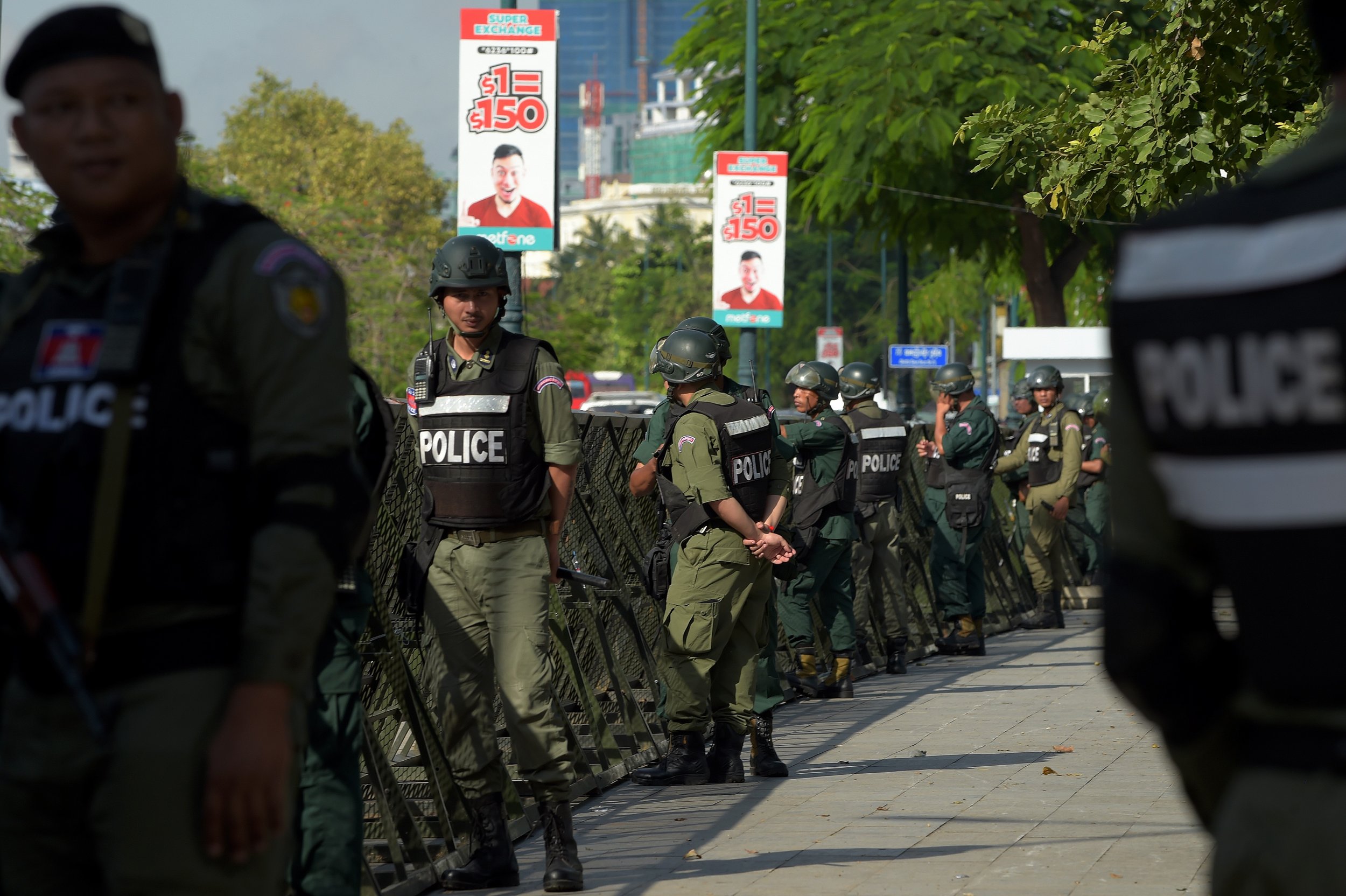 Judges in Cambodia abolished the country's main opposition party on Thursday in a landmark decision for the fragile Southeast Asian democracy.
Cambodia's Supreme Court banned 118 members of the Cambodia National Rescue Party (CNRP)—many of which had already fled the country, Reuters reported, after the arrest of party leader Kem Sokha in September—from running for political office for five years.
Kem Sokha was accused treason and plotting to overthrow the government with the support of the U.S., a move which led to a wider government crackdown on freedom of speech and civil society.
Human rights monitors argue that the Cambodian government led by former Khmer Rouge commander Hun Sen demanded the dissolution of the party because it risked an electoral defeat in the 2018 election.
"Prime Minister Hun Sen seems afraid that he will lose elections scheduled for 2018, so he is using the nuclear option to destroy the opposition," said Human Rights Watch Asia Director Brad Adams in a statement.
Hun Sen, who has ruled the country since 1985 and is the world's longest serving prime minister, recently won Russian assistance in the upcoming vote, scheduled for July 29, 2018. He met his Russian counterpart Dmitry Medvedev on the sidelines of the Association of Southeast Asian Nations summit held in the Philippines last week, commenting on the talks on his Facebook page.
The leaders agreed Russia would send a team of election monitors to observe the vote and ensure it was free and fair, National Election Committee spokesperson Hang Puthea told the Khmer Times. He also said the EU, Japan and China had already sent a total $21 million to support the election efforts.
The Cambodian opposition party leader's oldest daughter Kem Monovithya, a high-ranking officials of the CNRP, called for international sanctions against the government.
"CNRP is officially dissolved. Time for EU, Japan, Australia & the U.S. to declare withdrawal from elections assistance, or they become accomplice to the death of Cambodia democracy," she wrote on Twitter after the verdict.
Among the news outlets the government forced to shut down in recent months was one of the country's English-language publication, the 24-year-old Cambodia Daily. One of its former journalists Len Leng, who wrote about the loss of the newspaper for Newsweek, was reportedly being questioned by the police for approaching the Supreme Court without a press pass, The Phnom Penn Post reported.
"Donors and diplomats have a choice: do nothing while the chances for democracy are extinguished, or send the message that there will be serious political, economic, and diplomatic consequences if Hun Sen returns Cambodia to a de facto one-party state," HRW's Adams said.