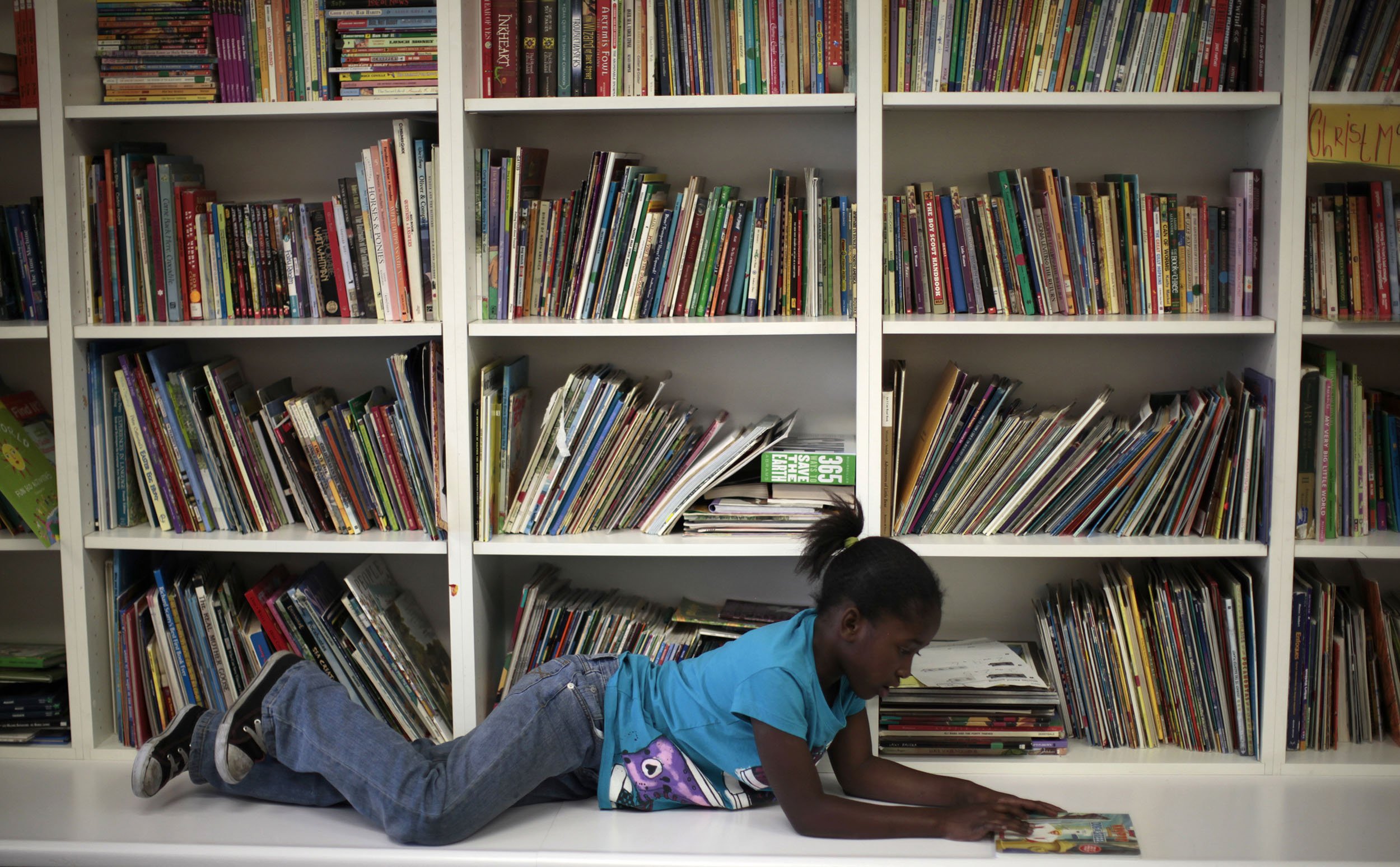 A good high school goes a long way, but what kids learn outside the classroom can be just as powerful.
Top 10 High Schools | America's Top High Schools | Beating the Odds - Top Schools for Low Income Students
At many schools, years of budget cuts have chipped away at sports, music, arts and other activities considered nonessential. For the lucky ones, after-school programs have stepped in to fill that gap, offering everything from coding classes to kayaking.
"The whole point of education is to prepare our kids for the workforce," says Jodi Grant of nonprofit Afterschool Alliance which advocates for more after-school programs. "They need academic skills, but they also need social skills, emotional skills, professional skills, confidence and collaboration—these are all things that kids can get in after-school programs."
Studies show money spent inspiring kids is a good investment—not just for the kids but for the community. The Rose Institute at Claremont McKenna College estimates that every dollar invested in high-quality after-school care saves taxpayers approximately $3—and that's without even accounting for reductions in crime and the resulting costs of jailing offenders.
According to a report commissioned by Afterschool Alliance in 2009, around 8.5 million K-12 students participate in after-school programs for an average of 8.1 hours a week. It found there are more than 14 million children left alone and unsupervised in the hours after school, typically from 3 p.m. to 6 p.m.—prime time for kids to engage in risky activities such as juvenile crime, drug use, alcohol and sex. It says kids who don't attend after-school programs are nearly three times more likely to cut school; three times more likely to use drugs; and more likely to drink alcohol, smoke cigarettes and engage in sexual activity.
"When these kids are not in school, when they're not at home, they're going to be learning something," says Grant. "You can either make it a really positive experience, a no-gain experience, or a negative experience."
Here are some highly-rated after-school programs that offer something fun and educational for kids—at little to no cost to the parents.
THE ROOTS OF MUSIC, New Orleans
Musician Derrick Tabb is the founder of The Roots of Music in New Orleans. "This program was needed so much after Katrina," Tabb says. "We were playing a lot of funerals, and we saw a lot of kids going by the wayside, doing wrong, going to jail. The after-school time is the best time to capture a kid because he'll be out in the streets just doing nothing, and you're actually turning that time into quality time."
The Roots of Music now serves around 125 kids of varying skill levels, all of whom participate in a marching band in the city's annual Mardi Gras parade.
Tabb credits his school band director with saving his life. "I was a rebellious kid," Tabb willingly admits. "I was getting into all sorts of problems, and his program could change your whole way of thinking about life." The Roots of Music, which caters to youth between the ages of 9 and 14 from low-income households, was built on the foundation of Tabb's band director's program, but with three additional elements: free round-trip transportation; free hot meals five days a week; and academic tutoring with mentors from Tulane University.
GIRLS WRITE NOW, New York City
Girls Write Now, which was established in 1998, aims to inspire underserved and at-risk girls in New York City's public school system through a one-on-one mentoring program with professional female writers and a series of workshops covering different genres of writing. The program serves 100 girls and 100 mentors, with wait lists on both sides—triple the organization's capacity. 100 percent of the seniors go on to college.
Nishat Anjum, 18, was born in Chittagong, Bangladesh, and moved to Staten Island with her family when she was 5 years old. She was matched with Julie Salamon, a published author and journalist. Meeting in person proved to be difficult; Salamon is based in Manhattan, and the hour commute between the two of them was far from ideal. So they decided to speak over Skype. Despite the initial awkwardness, Anjum and Salamon quickly bonded over a shared interest in memoirs. "Julie told me about her whole writing process, and I took notes and applied that to my writing process," Anjum says. "I didn't even have a writing process."
Working with Salamon gave Anjum the confidence to start a memoir based on her experiences as a disaster relief volunteer worker in the aftermath of Superstorm Sandy. Two years after her first mentoring session, Anjum is headed to Brooklyn College to study psychology and writing, armed with Scholastic Art & Writing Awards won during her time at Girls Write Now.
MISSION BIT, San Francisco
Mission Bit is a relatively new nonprofit program offering free coding classes for middle and high school students in San Francisco, with priority given to girls and ethnic minorities. It fosters the development of professional skills—with the added bonus of providing industry access. Nearly three in four of San Francisco's public high school students don't have access to computer programming classes, so Mission Bit partners with the school district to offer elective credit for courses.
"I didn't know programming could be a career for me until my senior year," says Dulce Palacios, 18, now a student at Sonoma State. As a Lowell High School senior, she interned at Hack Reactor through Mission Bit. "I was always curious about computers but I never actually thought I could do it until I took the risk and took computer programming as an elective I had never programmed anything in my life before—it was great."
THE URBANO PROJECT, Boston
The Urbano Project, which serves public school students in the Boston area, aims to empower student artists to create social change within their communities. Created by Stella A. McGregor in 2009, the Urbano Project offers a variety of intensive art classes and workshops for urban teens taught by professional teaching artists. Housed in Jamaica Plain's historic Brewery complex, Urbano offers studio and exhibition space to give burgeoning artists the opportunity to show their art to the public. Around 80 percent of teenage participants are first-generation immigrants, often from low- or middle-income families.
"As teams, we would sit down and brainstorm different issues in our community, or issues we have gone through, that we'd like to express in art," says Yoselin Rodriguez, 21, an Urbano intern wrapping up a Fine Arts/Arts Education dual degree program at the Art Institute of Boston at Lesley University. "We would have those conversations about what we could do that was meaningful, about what we would change in our community."
HARLEM RBI, New York City
Harlem RBI has served Harlem families since 1991 (and recently expanded to the Bronx), providing sports and academic programs, both after school and on weekends, to over 1,500 boys and girls in the neighborhood. Harlem RBI's REAL Kids Summer and After-School Program (Reading and Enrichment Academy for Learning) is particularly unusual; Baseball and softball are used as a vehicle to teach social and emotional skills like team building and conflict resolution, and to foster a love of reading. The organization has big-name backers, such as Mark Teixeira of the Yankees, who is a board member, and Britain's Prince Harry, who paid a visit when he was in New York last year.
Frequently Asked Questions | Understanding the Rankings | Mapping America's Top High Schools | Newsweek's Top High Schools Special Section
Correction: This article was changed to reflect Harlem RBI's expanded mission.