After Shooting Dolphin, Texas Brothers Banned from Hunting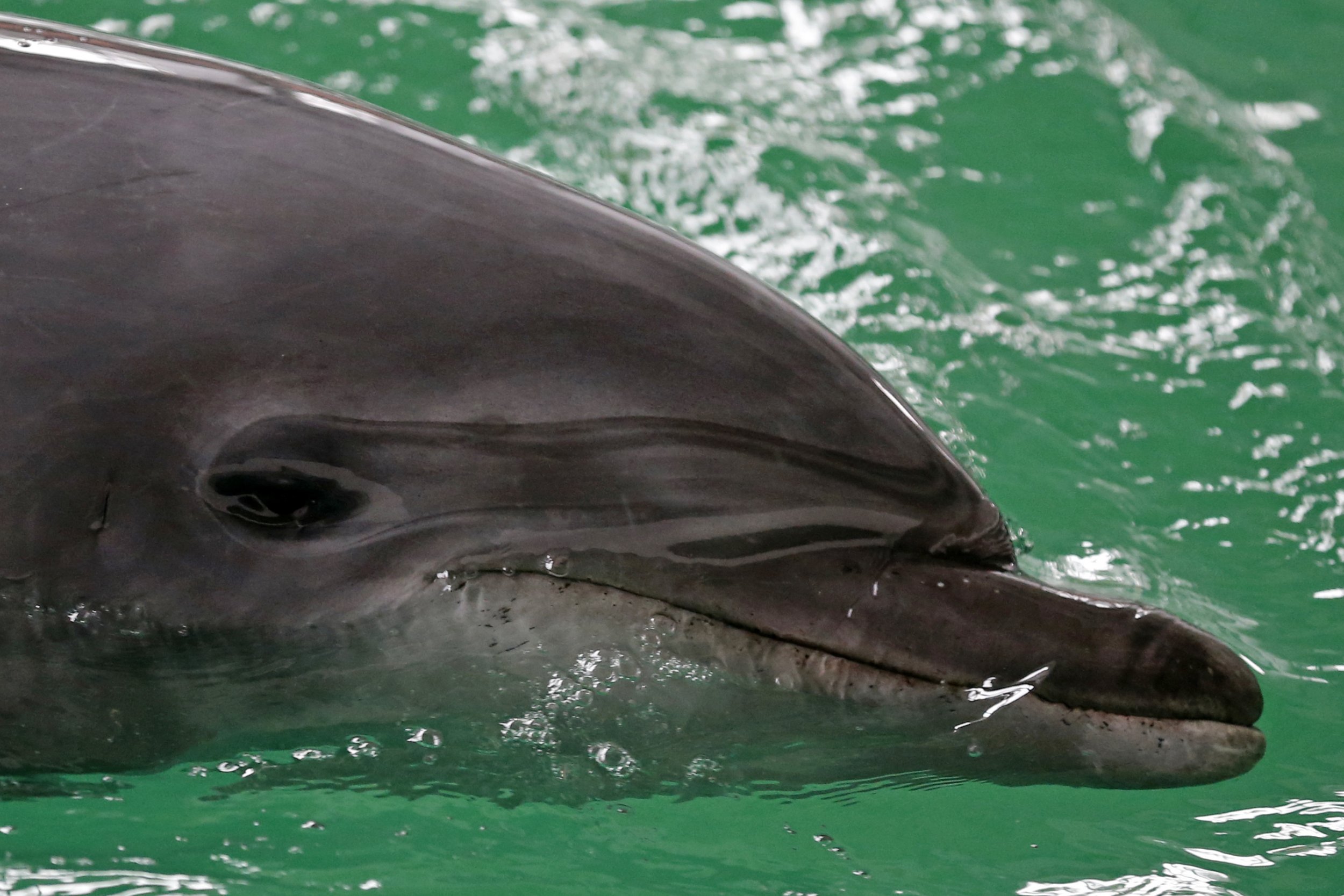 Two Texas men have been sentenced for shooting a dolphin: They were fined $7,353.50 and placed on probation for a year, during which they will not be allowed to hunt or fish. They must also serve 50 hours of community service, 25 with Texas Park and Wildlife.
Cory Moseley, 23, and his 18-year-old brother Cade admitted shooting at two stranded bottlenose dolphins in the Cow Bayou of Orangefield, Texas. They were sentenced this week after pleading guilty to the federal charge in February. Following their sentencing, the brothers "did not address the court in detail," according to a local newspaper. Their attorney called the shooting a "dumb, youthful" act and added that they were unaware that it was illegal.
Cade Moseley hit one of the dolphins with his compound bow. The dolphin was able to swim away but sustained a mortal wound. The deceased dolphin was later discovered by local fisherman and an investigation was opened into its death. The second dolphin was found stranded and rescued by wildlife agents.
"It is disheartening that individuals would kill a dolphin for the sport of it, especially in today's age," Tracy Dunn, assistant director for NOAA OLE, said in a statement. "And, without the determination and skills of the NOAA investigator, supported by [local authorities], this unnecessary death may have gone unsolved."
Killing a dolphin carries a maximum sentence of one year in federal prison and a $20,000 fine.