After Social Media Push, U.N. Food Program Returns to Syria—for Now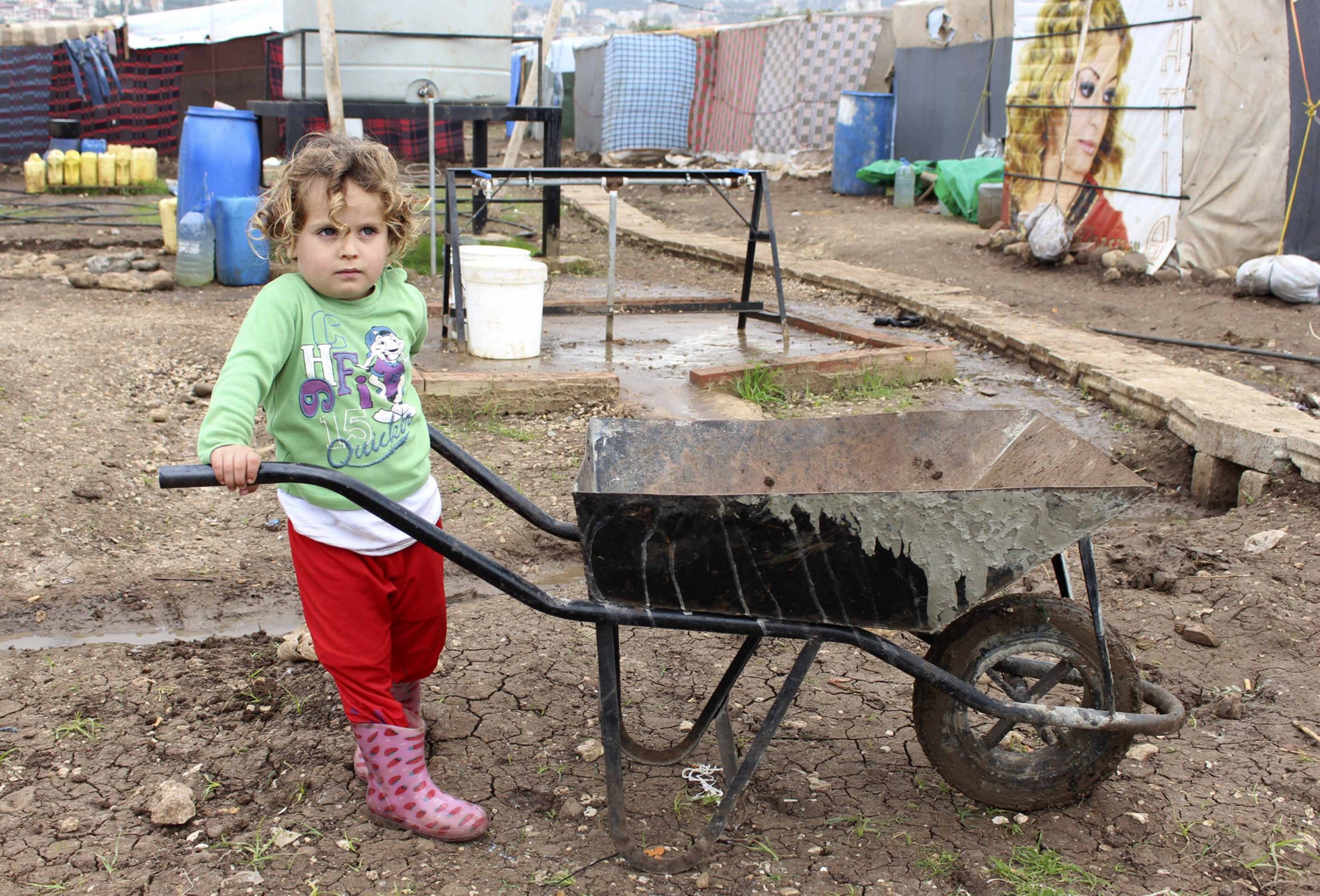 A food voucher program will be reinstated for Syrian refugees after an emergency appeal helped secure funding for the next few weeks, the United Nations said Tuesday.
The U.N. World Food Programme said at the beginning of December that it would have to suspend its program of food vouchers for nearly 1.7 million Syrian refugees after donations dwindled. A 72-hour social media campaign launched by the United Nations on December 3 used the hashtag #ADollarALifeline, and the song "I Need a Dollar" by American singer Aloe Blacc as its theme, to solicit funds. A flood of donations from 158 countries followed, raising $80 million.
The voucher program costs $64 million a month to run. The fund-raising campaign is ongoing.
Nearly 14,000 individuals and private sector donors contributed $1.8 million in total. Government contributions made up the rest of the amount, according to The New York Times, citing an anonymous source. The United Nations has not confirmed the breakdown of where the donations came from.
"This outpouring of support in such a short time is unprecedented," Ertharin Cousin, executive director of the World Food Programme, said in a statement. "We're especially grateful to the many individual members of the public who reached into their own pockets to send whatever they could to help Syrian refugees who have lost everything. They showed that even as little as a dollar can make a difference."
The World Food Programme provides food assistance to 4 million people each month inside Syria. The food voucher program has run since 2013 and provides Syrian refugees in Lebanon, Jordan, Turkey, Egypt and Iraq with electronic food vouchers, known as e-cards, loaded with $30 per family member, to purchase food from local shops.
Cards loaded with money from this round of fund-raising will be distributed this month, and some of the funds will carry over into January.
According to a breakdown by the World Food Programme, Americans were the largest number of donors by nationality, followed by Canadians and Syrians.
Humanitarian organization Amnesty International earlier this month described how the brunt of resettlement efforts of Syrian refugees has been taken on by Syria's neighbors, and it charged the international community with largely ignoring their plight.
Turkey, Lebanon, Jordan, Egypt and Iraq are home to 95 percent of Syria's more than 3 million registered refugees. Forty-five percent of Syria's population, 10 million people, have been forced to flee from their homes since the start of the civil war in 2011, in which 191,369 people have been killed.
On Monday, Valerie Amos, the U.N. emergency aid coordinator, said that without consistent funding, the food agency will "lurch from month to month."
The latest round of fund-raising means "we are fine for December, but we are not fine for the months going forward," Amos said, according to The New York Times.
The U.N. on Monday launched an appeal for $16.4 billion in 2015 to deal with "an unprecedented level of crisis around the world." The amount is 27 percent more than the U.N. requested for 2014 and is intended to help more than 57 million people, the U.N. says.