After Soleimani Killing, Fox Commentators Promote Further U.S. Oil and Gas Drilling
Across multiple programs on the network, an assortment of Fox News and MSNBC panelists have suggested that only energy independence—through natural gas and oil drilling within the United States—made the air strike which killed General Qassem Soleimani possible, according to a report by Media Matters For America.
"The only reason we have the freedom of action to neutralize this bad actor," said MSNBC contributor Noah Rothman of Commentary Magazine on January 3 via Twitter, "is because fracking made us functionally energy independent and able to stabilize global oil shocks."
"If you took out Iranian oil installations, I don't think it would have that big an impact on us in America," agreed Stuart Varney of Fox Business on a January 3 edition of Fox and Friends.
"This is what energy independence gives the United States and the American people. It gives us ... flexibility in the Middle East. ... When actions like this happen, we are not beholden to someone that is supplying our oil," agreed former U.S. Navy Commander Kirk Lippold on a January 8 episode of Fox and Friends. "This is what that fracking ... has given our country."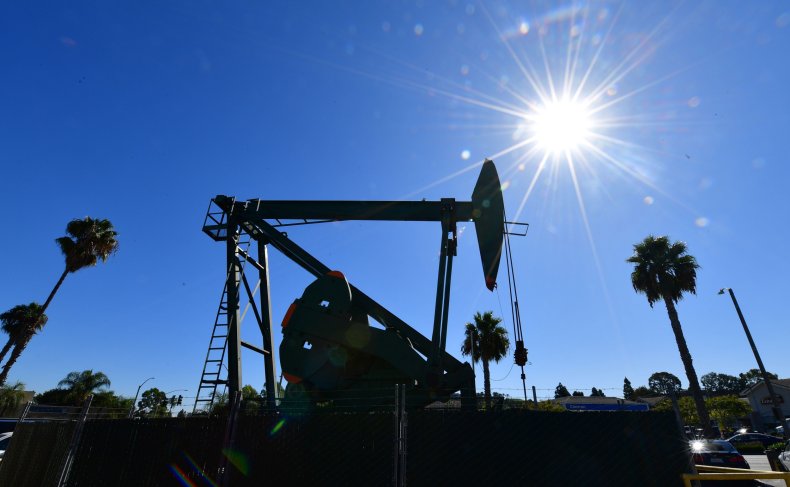 America has increased its oil production since the Trump administration came into power, from producing over 8,000 barrels of crude oil in 2015 daily to 12,900 barrels of crude oil per day by January 2020. Conversely, the United States is importing 5.92 million barrels of oil a day as of the winter of 2019, partially because of American sanctions against Venezuela.
But the increase in oil production has involved rolling back environmental restrictions which have increased public concerns about global warming and its effects. Critics counter that this possible price would be worthwhile to maintain national security and protect the lives of American soldiers.
"The U.S. just hit 12.6 million barrels a day in production," Fox Business' Jackie DeAngelis said on the January 3 edition of Outnumbered Overtime. "When I look at the Trump administration rolling back regulation, what they've done with the oil strategy, I really look at it as a national security strategy."
"Because of all the fracking that has taken place ... we are producing more oil than ever before. For national security reasons, that makes a really big difference." agreed Melissa Francis, the guest host for Outnumbered Overtime that day.
Some Republicans have also accused Democrats of reacting to these raised concerns by maintaining a "climate change agenda." Former Utah congressman Jason Chaffetz invoked the phrase during the January 6 episode of Fox Nation' Deep Dive, arguing that Democrats' "climate change agenda" comes at a "huge price" because it requires a military presence in Iran to protect America's oil interests.
"They don't want to pursue nuclear, they don't want to have the natural gas reserves," Chaffetz said.
The below chart, provided by Statista, shows how oil drilling in North America has been a major driver behind global growth.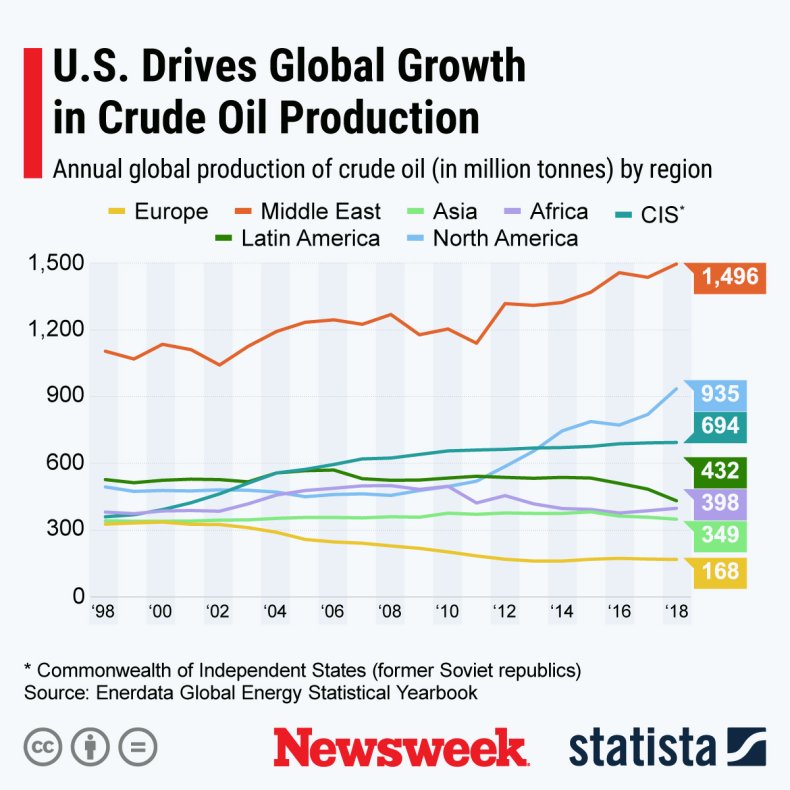 Update (1/10/2020: 11:50 p.m.): With accreditation to Ted McDonald and a minor correction as to which network Deep Dive airs on.