'After My Former Student Died, I Returned His Teenage Homework to His Parents'
I hadn't seen Frank's name come up on my Facebook feed in recent months. I'd wondered if he had beaten cancer, gotten married, launched his own municipal campaign. But instead the timeline had ceased and all that was left in its wake were digital artifacts: messages of condolence; photos; a video of the "thank you" speech Frank gave at a fundraiser preceding his bone marrow transplant for leukemia.
After the speech, Frank pivoted, got down on one knee, and asked his girlfriend to marry him. He died just weeks later. He didn't get to run for office, or use his superb writing abilities to prepare a speech for someone else's campaign. He didn't get to say his vows, the ones pinned to all the hopes of many more years with his beloved.
Frank first sat in my class as a 18-year-old. I can no longer remember the books he read aloud, but I can still hear his Boston accent in my mind. He always came to class on time and was eager to metabolize the reading and the assignment so that he could conquer the next task. The memory of Frank is especially freighted, though, as he was in the first college class I ever taught, and he is now the first student about whose death I have learned. As a writing instructor, I came to know Frank primarily through his writing. Now I learned about his passing on a whole different kind of page.
Frank took English Composition I and II from me, and he participated in the fledgling student newspaper that I moderated at a college outside Boston, Massachusetts. He once submitted a review of his orientation experience. First day of school accounts are generally cliched, but Frank somehow added flair to make it memorable. "My indignation was soon humbled by my old amigo anxiety as I tried to locate my first class," he wrote.
After earning his associates degree, Frank transferred to his dream university in Washington, D.C. where he majored in political science. We traded Facebook messages about his studies and fraternity life. I was in my late twenties when I met Frank. He was in his mid-twenties when he passed away. Our paths intersected at a time when we were both getting started with what we felt was our calling in life.
Now, after a decade in the classroom, I believe there is something unique about the intimacy of encountering my students through their essays and journals. Our relationship is an evaluative one, to be sure. My students sometimes bleed their hearts onto the page, hedging the blood between double spaced lines, and I am the heartless monster who sees these blood spatters and responds with critiques in the marginalia.
Beyond the grades, there is a larger transaction taking place in my relationship with my students, however. Teachers and students alike long to know: "Will you remember me after the final grades have been filed?"
I would like to believe that I may forget certain students' names and in which class I taught them, but I will have some sense of how their words danced on a page. Sometimes I can recall how their sentences pulled across lines like long brush strokes, occasionally meandering onto the next line. Or, how they invented words that really should have been in the dictionary, since "evocacious" makes so much sense.
By the time I reach out to Frank's sister on Facebook, I have twice moved across the country with my husband and two children, this time back to the town where I first met Frank. Thoughts of him haunt me when I drive by the community college, particularly as I have rediscovered a binder full of drafts he and his classmates once submitted. These papers once served as a talisman for me of my days as a new professor. Now, I wonder if seeing Frank's frenetic handwriting may offer a tactile comfort to his parents.
It is autumn in New England on the day I meet Frank's parents at a cafe near my house. Sandy, Frank's mom, texts me from the parking lot: "I'm wearing a blue sweater and am carrying a folder."
Five years have passed since they buried their firstborn in a plot donated by a town that raised and adored this native son. They tell me about Frank's burial stone, which includes the name of his fiancée, as well as the motto of his boyhood hero, Buzz Lightyear: "To infinity and beyond." We take turns letting our eyes leak onto the cafe napkins.
I open a file and pass Frank's essays and jottings to Sandy. She raises her hands like two starfish in the air as she looks down at Frank's original words and marks. We laugh over his perfect usage of the word "transcend" and how it glibly referred to the poetry he didn't expect he'd use beyond Comp II. I watch as Sandy snaps pictures of each page, studiously making backup files should the ink suddenly become blotted or eventually fade.
I think of my own children's papers that clutter our kitchen table, and how eager I am to recycle them to clear some space to eat. Sandy and Greg are here pushing aside plates of breakfast sandwiches in order to feast on the words their son once scrawled on loose leaf.
Sandy has brought the syllabi from the classes Frank took with me. She says reading his work at night brings her son back to her. "I don't know what he's saying half the time—he just loved to read." As our eyes begin to dry, a moment of remarkable serendipity occurs: a tiny tot in a Buzz Lightyear costume clambers onto a seat behind our table.
Greg asks me, "So, we knew our son, we knew what he meant to us, but what made you reach out after all this time?" I share that Frank challenged me as a teacher with his questions and hunger to improve. I also tell them that I was pregnant at the time I met Frank, and I remember thinking that if my child were a boy, I had hoped he would be like Frank: an industrious student and a caring citizen with a good sense of humor.
I was only Frank's teacher but in returning his college papers to his parents, I felt I was fulfilling another kind of duty, perhaps that of an archivist, or at the very least, another appreciator of the son they ache to bring back.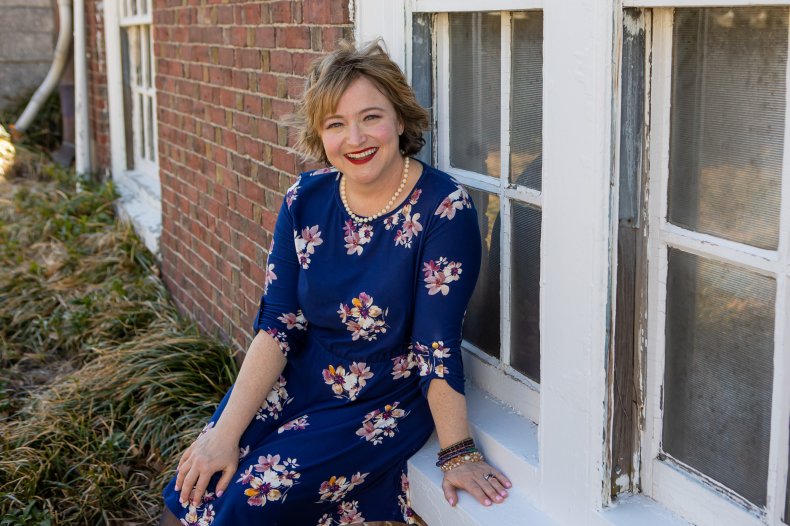 The writing classes I teach now are largely built with digital collateral; the papers I hand back are through a web-based portal that my students' parents rarely see. I'm curious how the trend of virtual teaching will bear out, most especially in the teaching and learning of the craft of writing. In Fall 2020, two-thirds of higher education students were enrolled virtually in online classes, largely due to the pandemic. I struggle mightily to reconcile between desire for more analog experiences and the efficiency of online resources.
Frank's passing reminds me that the tactile elements of education are worth preserving, even and perhaps in spite of the digitization of everything.
What Frank and all my other students since have committed to the page are not the same marks but are part of a similar taxonomy. They demonstrate how a student has decided to take a risk. We write with no guarantees that our scribbles and sentences will outlive us—or even transcend a semester's memory. Whether uploaded to an online portal or tucked away into a dusty file, we write what we know and believe to be true, launching our words like little rockets to infinity, and into what we can only imagine is beyond.
Kendra Stanton Lee is a writing professor and freelance writer in Boston. She teaches English at a high school in Brookline, MA. You can follow her on Twitter @Kendraspondence.
The views expressed in this article are the author's own.