After Thanksgiving Eve Ban on Alcohol Sales, Pennsylvania Bars Hit Legislators for 'Sacrificing' Them by Failing to Act on Relief Package
Pennsylvania bars and restaurants are willing to do their part to keep people safe as coronavirus cases rise, but without immediate financial help, they're warning they won't be around much longer.
The Keystone State is seeing an increase in COVID-19 cases, and Pennsylvania lawmakers put increased restrictions on bars and restaurants going into the holiday season. Pennsylvania limited bars and restaurants to takeout service to curb the spread of the new coronavirus in March. In the months since, restrictions have incrementally softened, first allowing outdoor dining, then limited indoor dining.
The most recent restriction, announced on Monday, prohibits bars and restaurants from selling alcohol for on-site consumption at 5 p.m. on Wednesday.
Thanksgiving Eve has come to be known as one of the biggest drinking nights of the year, and the alcohol prohibition was intended specifically to address "large crowds," according to Governor Tom Wolf. Requiring restaurants to cut patrons off at 5 p.m. is "bad news for the industry," the Pennsylvania Licensed Beverage & Tavern Association said on Monday, but it noted it understands "the importance of keeping patrons safe."
However, the association, which represents the small business taverns and restaurants commonly known as "mom and pop" establishments, doesn't understand the lack of "significant financial help."
"This industry has sacrificed so much for the good of public health," the association said. "Now small business taverns and licensed restaurants are the ones being sacrificed by a lack of financial action in both Harrisburg [Pennsylvania's capital] and Washington, D.C."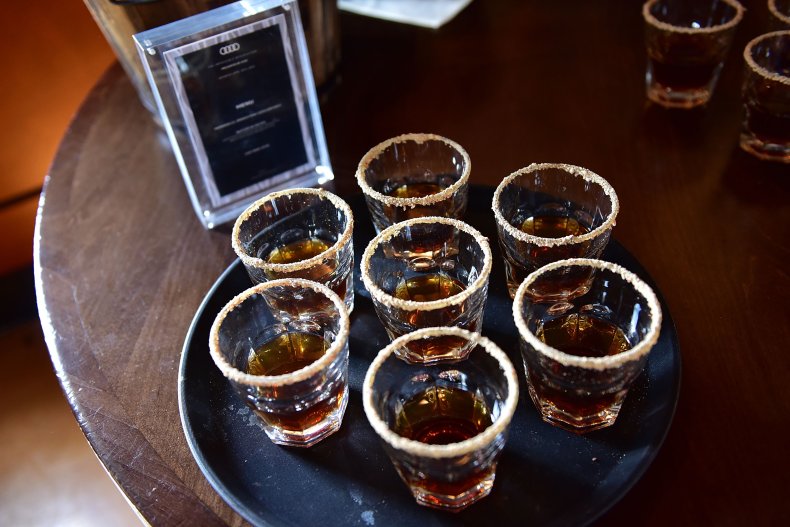 It's been eight months since legislators passed the Coronavirus Aid, Relief and Economic Security (CARES) Act with overwhelming bipartisan support, and many businesses are desperate for help. However, legislators have yet to find common ground to pass additional significant relief.
The House passed the $3 trillion Health and Economic Recovery Omnibus Emergency Solutions (HEROES) Act in May, but Senate Majority Leader Mitch McConnell declared it "dead on arrival." Senate Republicans then pushed their own slimmed-down relief bill, worth about $500 billion, but their Democratic colleagues blocked it.
Democratic Party leadership has also been working with the White House since August to try to come up with a bipartisan package, but the attempts have been in vain. While the two sides reached agreements on some measures, such as a second round of stimulus checks, other provisions and the language of the package proved to be a roadblock, and with the fate of Senate control in the hands of Georgia's runoff elections, it may be 2021 before there's additional relief.
A package coming in 2021 may be too late for many small businesses, the tavern association said in a statement, and help is "needed now, not later."
In August, the association conducted a poll about its members' futures beyond September if there were no changes to Wolf's orders or financial assistance from the state or federal government. Of the 100 businesses that responded, 29 percent said they would likely be closed by year's end and 23 percent said they would likely close in 2021.
During a press conference on Monday, Wolf urged people to be focused on collectively defeating the virus and not having a drink with their friends on Wednesday night.
"Let's forego that this one time and if we do that and all the other things...we can go to bars whenever we want," Wolf said.