After receiving a tip involving a deathbed statement, the FBI surveyed a New Jersey landfill hoping to find the remains of former Teamsters boss Jimmy Hoffa, the Associated Press reported.
The FBI obtained a warrant to "conduct a site survey underneath the Pulaski Skyway," according to Mara Schneider, the spokeswoman for the FBI's Detroit field office. According to Schneider's written statement, the survey was conducted on October 25 and 26, with its data currently being analyzed. The Newark and Detroit offices were involved in the investigation.
The search was spurred by a new tip given to authorities by journalist Dan Moldea. He was given the tip by Frank Cappola, the son of a man who claimed to have seen Hoffa's body be disposed of.
"I've been assured that the body hasn't been dug up yet," Moldea told the Associated Press.
The New York Times reported that Frank Cappola was summoned by his father Paul on his deathbed in 2008. He allegedly told his son about his involvement in the 1975 case when he worked at the PJP Landfill in Jersey City.
"Unidentified people brought Hoffa's dead body to PJP," Frank wrote in a 2019 statement. Because of the awkward position of Hoffa's corpse after they removed him from whatever container he was in before, they were unable to place him, feet first, in a 55-gallon steel drum retrieved at PJP. So, they put him in the drum headfirst."
Paul then encouraged his son to "reveal it when the time seemed right." In 2019, Frank wrote and signed a detailed report of his father's story before dying in 2020. Moldea is confident that this tip could solve the famous mystery.
"I've pushed all my chips in on this thing. I believe that we've got it. Certainly, the FBI is taking this seriously," he told the Associated Press. "This is wonderful, on the verge of total and complete vindication for their 46-year investigation. I'm hopeful they succeed."
More than 45 years have passed since Hoffa disappeared. The union head was last seen on July 30, 1975, at the Machus Red Fox restaurant in Detroit. Rumors and urban legends have revolved around his fate since his disappearance, with renewed attention after the release of Martin Scorsese's crime epic The Irishman in 2019.
No further information on the survey was provided. The last search for Hoffa occurred in 2013.
For more reporting from the Associated Press, see below.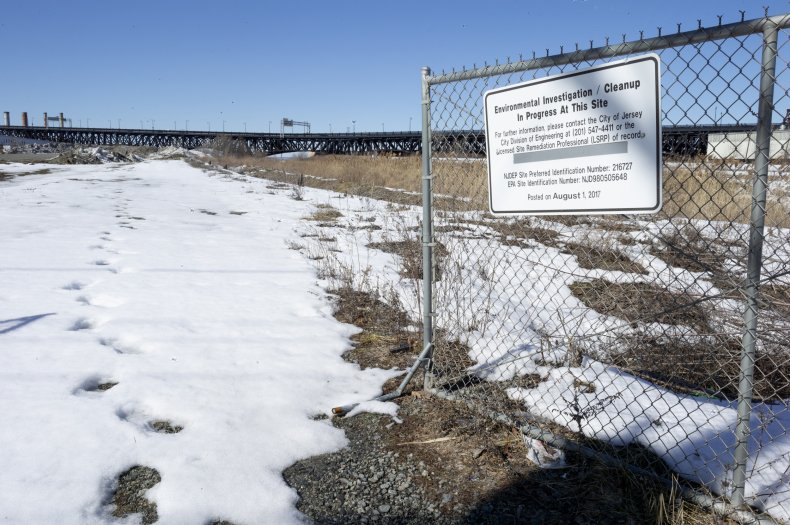 Schneider didn't indicate whether anything was removed.
"Because the affidavit in support of the search warrant was sealed by the court, we are unable to provide any additional information," Schneider said.
Hoffa was to meet with reputed Detroit mob enforcer Anthony "Tony Jack" Giacalone and alleged New Jersey mob figure Anthony "Tony Pro" Provenzano at the Machus Red Fox.
Cappola said his dying father explained in 2008 how Hoffa's body was buried with other barrels, bricks and dirt.
Frank Cappola spoke to Fox Nation and journalist Dan Moldea before he died in 2020 and signed a document with his father's detailed story. Moldea has written extensively about the search for Hoffa.
The search over the years has included various digs in rural Michigan and even the removal of floorboards at a Detroit house.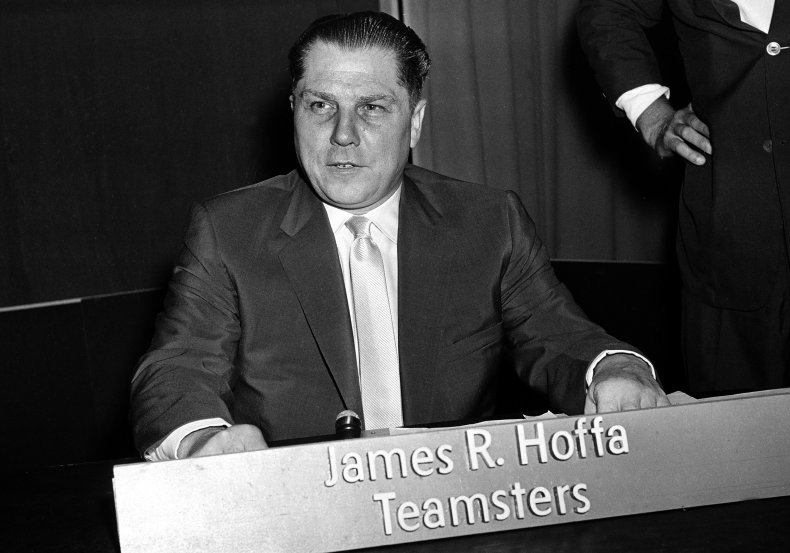 Updated 11/19/2021, 3:42 p.m. ET: This story has been updated with comments from journalist Dan Moldea.