In Secret Court Trial, Russia Charges 'CIA Spy' With Treason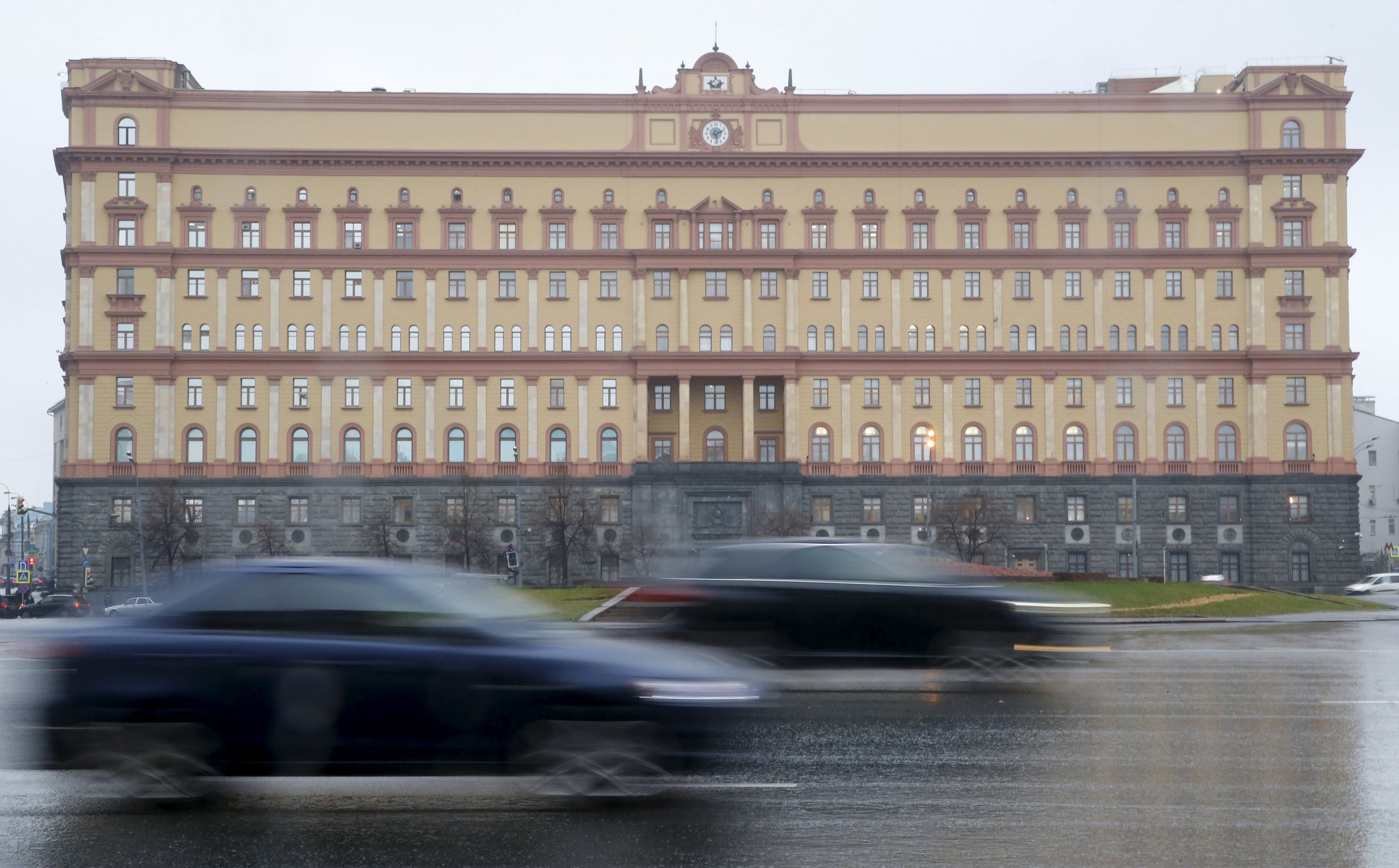 A Russian national is on trial accused of state treason, with reports suggesting the charges relate to an attempt to hand over sensitive military information to foreign agencies, including the U.S.
Alexander Zhitnyuk is in custody and will remain so until January 29, next year, Moscow's Lefortovo District Court announced in a statement Tuesday, state news agency Itar-Tass reports.
Because of the nature of the charges, the case is classified and any further details from court proceedings are not public at present.
Related: Poland arrests a military officer on suspicion of recruiting spies for Russia
Police first arrested Zhitnyuk and brought him to court last month, on November 30, but the court only made that information public this week, after some media outlets had already published anonymously sourced reports of the arrest.
It is not clear what criminal activities Zhitnyuk is suspected of carrying out or for whose benefit. According to Rosbalt—the site that broke the news of his detention on Monday—Zhitnyuk is accused of sending documents containing state secrets about the Russian Navy to "western special services."
"The ultimate recipient of these items of information appeared to be the Central Intelligence Agency of the U.S.," a law enforcement official, speaking on the condition of anonymity, told Rosbalt. He did not speculate further over whether anyone from U.S. intelligence had ever been in direct contact with the man. The CIA refused to comment on the reports.
Yekaterina Krasnova, the court's spokeswoman, confirmed no details about the man's treason charges but told Interfax that Zhitnyuk's defense is currently appealing the length of his detention. An appeal date has not been set. Krasnova referred to the man as "Alexey Zhitnyuk."
Since relations between Russia and the West deteriorated over the conflict in Ukraine in 2014, reports of spy unmaskings have increased. In October, Russian President Vladimir Putin announced that over the first half of 2017 alone Russia had "precluded the activities" of 30 foreign spies and more than 200 suspected foreign intelligence service colluders.
Read more: "Russian agent" jailed for spy plot against NATO-ally president
Some of the most public arrest cases of suspected foreign spies in Russia and alleged Russian spies abroad have revolved around the Baltic region and nearby countries. Estonia's intelligence services warned as much in their annual review, released in April, noting that the Baltic region is "especially vulnerable to threats from Russia."
A former deputy director of the CIA, Michael Morell, recently claimed that U.S. intelligence agencies' failure to anticipate Russian meddling in the 2016 presidential election was "not dissimilar" from their failure to anticipate 9/11.
"We, the intelligence community, didn't see from a strategic sense this particular—and I'm talking about social media here, the weaponization of social media—that we did see [that] coming," he said.