After Trump Demands Schools Reopen, Teachers, Parents Say It Shouldn't Be His Decision
President Donald Trump plans to put pressure on schools to reopen for in-person instruction in the fall, a decision that some of the biggest teacher and parent groups say isn't the president's call to make.
On Tuesday, six groups representing educators and parents, including the two largest teachers unions and the National Parent Teacher Association, issued a joint statement criticizing Trump's push to reopen. Instead of the president "brazenly making these decisions," the groups said health experts should figure out when schools can safely reopen during the pandemic.
"[The administration has] failed to listen to families and public school educators who have been on the front lines serving their communities," the groups said. "This vacuum of leadership leaves this administration with zero credibility in the minds of educators and parents when it comes to this major decision."
Trump, during a Tuesday forum at the White House, said the administration was going to pressure governors and other officials to "open the schools" in a "very important" move for the country and the well-being of students and parents. The administration will be putting on "a lot of pressure," he said.
Dr. Sally Goza, the president of the American Academy of Pediatrics, said being out of school and away from peers, teachers and school services can have "lasting effects for children." In school, students learn social and emotional skills and receive meals and mental health support, while adults identify learning deficits, physical and substance abuse problems and depression. All are "critical reasons" to reopen schools for in-person learning in a safe way come fall.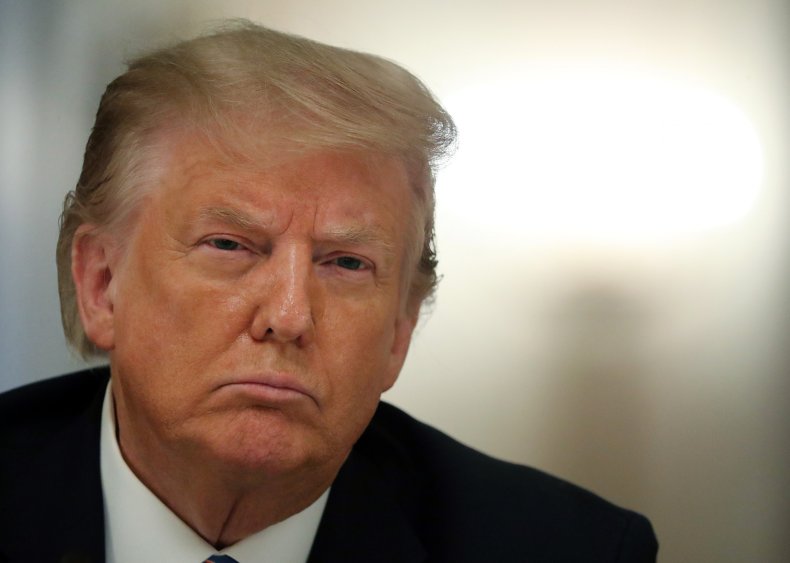 Safely reopening schools will "require new investments," and Goza urged the administration to ensure that schools have the necessary resources so "funding does not stand in the way" of safety.
With "what we know," Health and Human Services Secretary Alex Azar said, schools could reopen safely, while Education Secretary Betsy DeVos said it isn't a question of "if" schools reopen but "how."
Educators and parents should be central to figuring out the "how," according to the statement signed by the National Education Association, the national PTA, the American Federation of Teachers, the Council of Administrators of Special Education, the National Association of Secondary School Principals and the National Association of State Directors of Special Education.
Azar pointed to social distancing, face coverings and good personal hygiene as ways to keep kids safe. The U.S. Centers for Disease Control and Prevention (CDC) is expected to issue new guidelines for schools next week, Vice President Mike Pence said on Tuesday.
The six parent and educator groups criticized the White House on Tuesday for offering conflicting advice from the CDC and giving "little additional insight." They also said students, families and educators could be put in danger without a "comprehensive plan" for funding personal protective equipment and socially distanced instruction and addressing racial inequity.
White House deputy press secretary Judd Deere told Newsweek that the Trump administration is "committed to working in partnership with university presidents, superintendents, principals, counselors, teachers, health professionals, parents and students to ensure in-person learning resumes in a safe and healthy way."
On Wednesday, Trump upped the ante for schools to reopen, posting on Twitter that he "may cut off funding" if they don't. As far as the CDC guidelines are concerned, he said he disagreed with their "very tough and expensive" recommendations, saying they're asking schools to do "very impractical things."