After Trump Impeachment, Fox News Guest Urges Senate to Refuse to Hold Impeachment Trial 'For the Benefit of the Country'
During Wednesday's episode of The Ingraham Angle on Fox News, former Whitewater independent counsel Robert Ray said that President Donald Trump's impeachment case "doesn't deserve" a trial in the senate and that Republican senators should unanimously "show some courage" and deny an impeachment trial "for the benefit of the country."
"I do think that the articles will, one way or another, make their way to the senate. Never underestimate the good sense of the American people... this is now become ridiculous, and as you have said for many months, this has got to stop," Ray concluded.
Ray has continuously called for Republican senators to dismiss the articles of impeachment against President Donald Trump. His appearance on the Ingraham Angle is the second time he'd made a similar plea on a Fox channel.
"For all the talk by House Republicans about the fact that the president should not be above the law, it would have been nice if one of the impeachment articles charged a violation of law, which they don't," Ray said during a Wednesday appearance on America's Newsroom.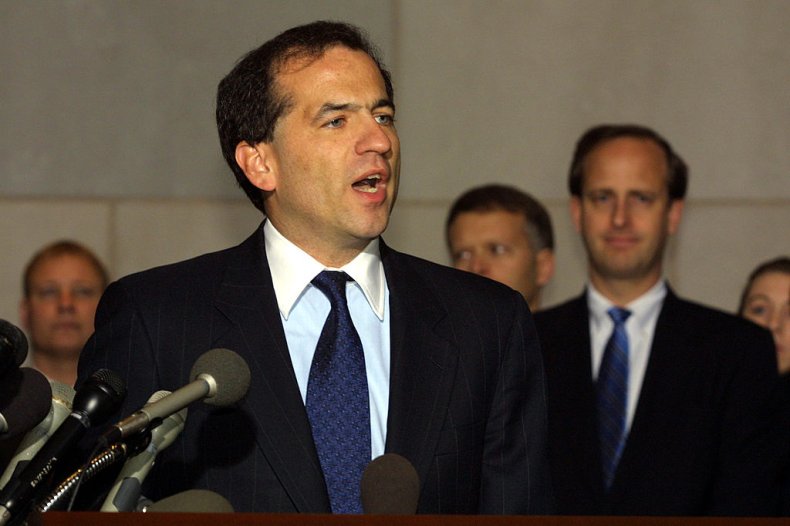 A lead prosecutor during the Whitewater investigation, Robert Ray led the examination into Bill and Hillary Clinton's real estate investments. The probe spread to include an affair President Clinton had with intern Monica Lewinsky, and stretched throughout Bill Clinton's second term, only concluding when he left office.
Ray resigned in 2002, submitting the probe's final reports on the Monica Lewinsky scandal, Madison Guaranty Savings & Loan Association, Anthony Marceca, Bernard Nussbaum, William David Watkins and Hillary Clinton before he left. He ran briefly for a New Jersey senate seat in 2002. He left the senate race soon after because he didn't want to cause interparty conflict.
As of 2016, he's a private partner with the firm Thompson & Knight LLP and appears as an analyst on Fox News.
President Trump remains under fire for allegedly asking Ukrainian President Volodymyr Zelenskiy to commit to a "quid pro quo" trade with America during a July telephone call. Trump is said to have threatened to withhold military aid that had already been approved unless Zelenskiy provided the president with information on the dealings of former Vice President Joe Biden and his son Hunter involving the Ukrainian gas company Burisma.
A whistleblower report by an anonymous individual who described themself as "deeply concerned" about the possibility that the president had abused his position cited the existence of "more than half a dozen officials" who had heard about the call in a report filed August 12, leading to an impeachment inquiry into President Trump's actions during the July phone call.
On Wednesday, President Trump became the third American president to face impeachment in the country's history. President Trump continues to deny any wrongdoing.