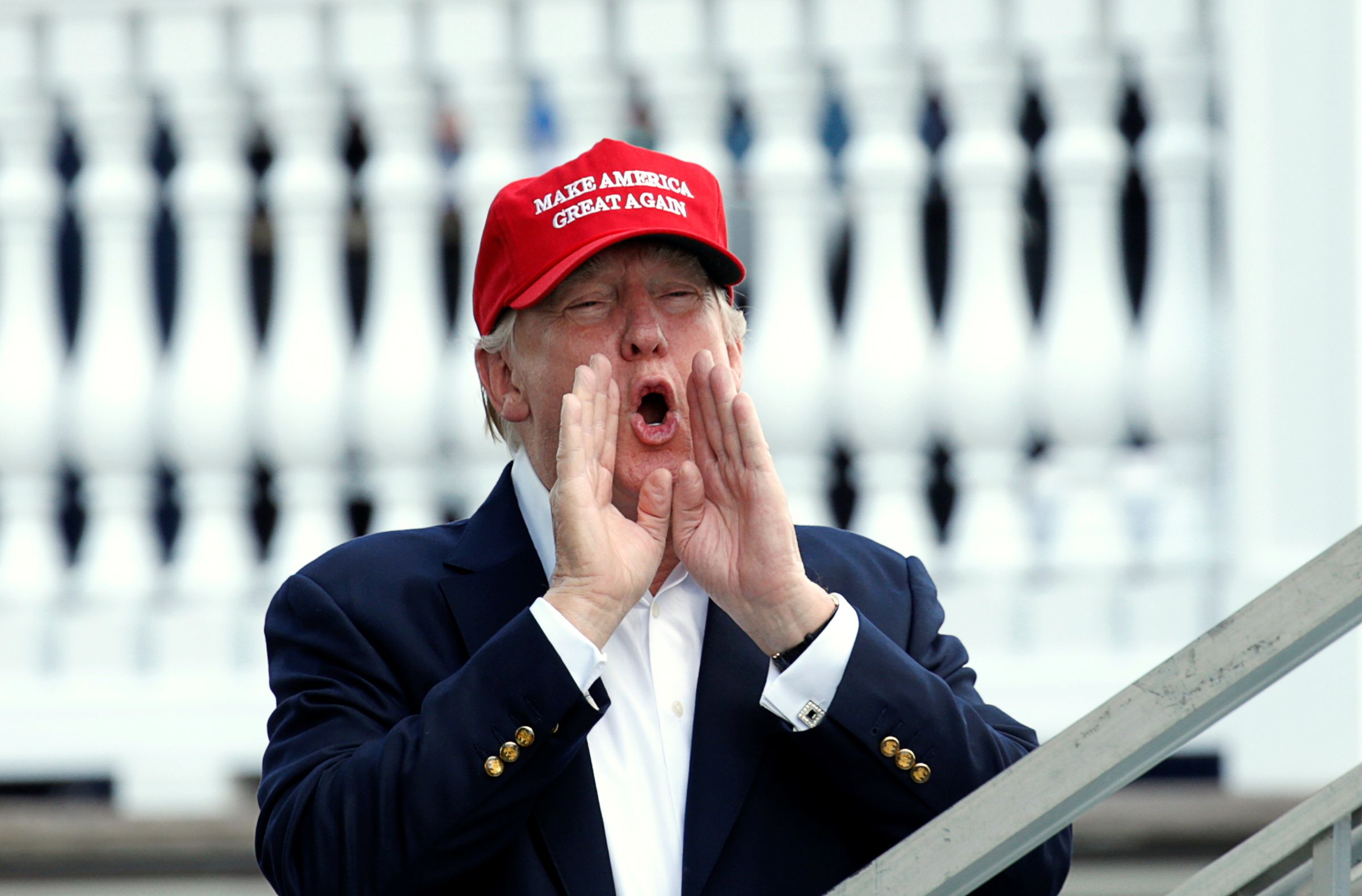 Only a small number of Republicans believe Russia interfered in the 2016 election, with the majority outright denying Russian attempts to influence the result, even after the release of Donald Trump Jr.'s controversial exchange with a Russian lawyer last week.
According to a Washington Post/ABC News poll released Sunday that questioned respondents from July 10 to 13, only 33 percent of Republicans think Russia tried to influence the outcome of last fall's presidential election. About 55 percent said they didn't think Russia had tried to influence it at all.
In comparison, 80 percent of Democrats and 61 percent of independent voters believe Russia interfered in the election. America's director of national intelligence released a report in January assessing that Russia sought to discredit Hillary Clinton and worked to help Donald Trump win.
The poll followed revelations in The New York Times of a June 2016 meeting Trump Jr. attended with Trump campaign chairman Paul Manafort and President Trump's son-in-law and senior adviser, Jared Kushner.
An email chain Trump Jr. had to release revealed that information the lawyer wanted to share about Trump's campaign rival Clinton came from "Russia and its government's support for Mr. Trump." Donald Trump Jr. published the emails detailing what they were told Tuesday, July 11, during the period the Washington Post/ABC News poll was being conducted.
When asked whether it was appropriate or inappropriate for President Trump's eldest son and senior campaign members to attend the meeting, 48 percent of Republicans said it was appropriate. Only 9 percent of Democrats said the same. Among independent voters, 63 percent thought the meeting was inappropriate.
Republican lawmakers appeared more conflicted when asked about the email revelations. Several, including Senators John McCain and Lindsey Graham, stated that it was inappropriate.
Related: Republicans split on whether to back or condemn Trump Jr.'s Russia meeting
However, only 7 percent of Republican voters told pollsters they believed the Trump campaign helped Russia to interfere in the election.
Overall, the poll shows Trump with the lowest six-month approval rating of any president in the past 70 years.
Critics say it shows that Trump's repeated statements calling claims of Russia's interference in the election a "hoax" are having an impact. On Sunday, CNN's senior media correspondent Brian Stelter said he believes the numbers and support among Republicans show the effectiveness of "Trumpworld's spin about Russia."
The White House press office and President Trump have said suggestions that the Trump campaign colluded with Russia are a "hoax." Trump has repeatedly labeled stories about Russia's interference in the election as part of a "witch hunt" to smear his presidency.
Stelter called the poll a sign that "the counter-narratives from Trump...have been effective among his base."
There is more evidence that Trump's strategy is working. In late October 2016, a Reuters/Ipsos poll showed 51 percent of Republicans believed Russia was working to tip the scales in the November 8 presidential election. Only 33 percent of Republicans said the same in the recent Washington Post/ABC News poll.
In early October, the Department of Homeland Security and the director of national intelligence put out a joint statement that the Russian government directed the theft of emails from U.S. political parties as well as Clinton's campaign chairman, John Podesta. The Reuters/Ipsos poll found that 48 percent of Republicans believed Russian President Vladimir Putin was supporting Trump for the White House.
President Trump's repeated insistence that the Russia investigation into potential collusion between his campaign and Russia is a "hoax" is part of a political strategy. By using repetition, politicians can make "things seem more plausible," Lynn Hasher, a psychologist at the University of Toronto, told Wired in February.
"The effect is likely more powerful when people are tired or distracted by other information," she said.
Encountering a statement that claims to be factual for the second time makes it "much easier to process—you read it more quickly, you understand it more fluently," Vanderbilt University psychologist Lisa Fazio said.
"Our brain interprets that fluency as a signal for something being true," she said, whether or not it actually is.