After Trump Urges People to Ditch Computers, Michael Cohen Says Ex-Prez 'Never Had Email Address'
Michael Cohen on Monday said that former President Donald Trump "never had an email address" after the ex-president urged people to stop using computers.
In an appearance on Fox Business, Trump advised Americans to ditch computers to avoid cyberattacks after hackers shut down the Colonial Pipeline.
"The way you stop it is you go back to a much more old-fashioned form of accounting and things," he said. "I really think that you have to go back to a different form of accounting, a different form of compiling information."
"You have people that are going to break into systems. I think you have to go back and you have to be much more reliant, there has to be much better security," the former president added.
Later in the evening, Cohen, Trump's former personal attorney, told MSNBC that "Donald never had an email address" because lawyer Roy Cohn told him to "make sure that you have no fingerprints on anything."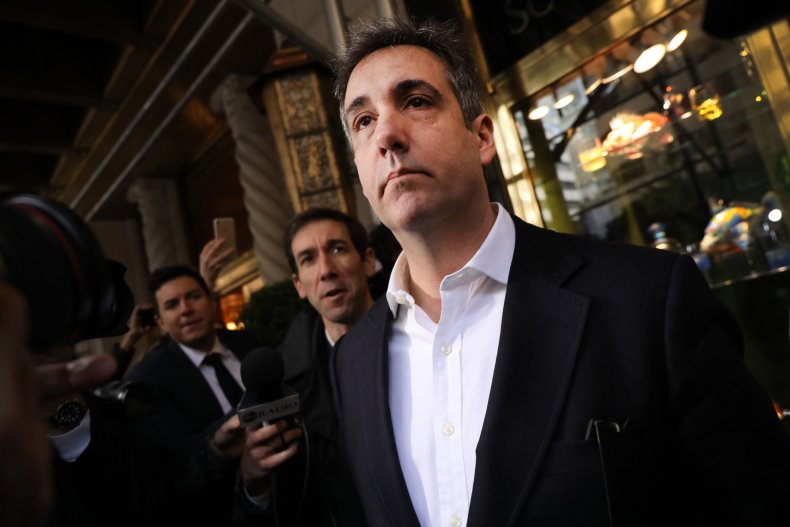 Last month, New York Attorney General Letitia James announced that her office was joining the Manhattan district attorney in the criminal probe into the Trump Organization. James will continue the civil probe alongside the criminal investigation.
Manhattan District Attorney Cyrus Vance Jr.'s 18-month probe centers on the hush-money payments allegedly made to women connected with Trump and whether his company manipulated the value of assets for loans and tax gains. James' civil probe focuses on some of the same issues as the criminal investigation, as well as tax deductions.
The Trump Organization wrote-off $1 million in consulting fees, some of which went to his daughter Ivanka Trump.
Cohen revealed that employees of the Trump Organization were required to pass every transaction through Trump.
"That's how transactions work there. Every single transaction from the acquisition of a pen all the way to the acquisition of a piece of property all had to be approved by Donald first," he said.
He also claimed that "everybody lied for Donald. It wasn't just me. It was the entire company. It was Donald [Trump] Jr., Ivanka [Trump], Eric [Trump], Jared [Kushner], Allen [Weisselberg], you name it. The lawyers, everybody in the company lied for Donald because that's just the way the company operated."
Weisselberg, Trump's accountant, ducked questions about the case as he was confronted by reporters on Monday morning. In March, Cohen predicted that Weisselberg will eventually cooperate with prosecutors to protect his own family from serving time in prison.
Newsweek reached out to Trump representatives for comment. This story will be updated with any response.