Tyrese Gibson Asks Wife Samantha Lee to Marry Him on Instagram After Crying Video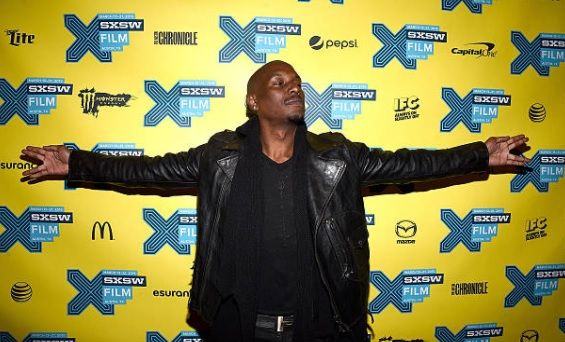 Fast & Furious star Tyrese Gibson proposed to his wife, Samantha Lee, for a second time on Instagram on Monday. The former model posted a quote from television writer Matt Baker.
"She never seemed shattered; to me, she was a breathtaking mosaic of the battles she's won," the quote read.
Tyrese, 38, added for the caption: "My wife........ God ! love you.... let's get married again."
Within minutes, the post was liked thousands of times by the star's 9 million IG followers.
The day before, Tyrese thanked Samantha Lee for her support while he battled ex-wife Norma Mitchell Gibson for custody of their daughter, 10-year-old Shayla. He was accused of abusing his daughter, but the Los Angeles County Department of Children and Family Services closed their investigation Thursday.
The former Coca-Cola model shared a photo of Samantha Lee sleeping in bed.
"When your 1st charge get dropped your wife's mind will finally REST!!!!!" the actor wrote. "Thank you Jesus for sending me a fierce and strong wife who is educated and resilient that was able to stand with me so far though this unexpected storm… We stress so that our wives and kids can rest."
"When you wake up, I'm sorry Baby. I'm so sorry for posting this," he added.
The star continued to upload pictures of his wife. "Someone snapped this pic of us in prayer..... it's amazing how powerful love is..... Agape love...... Kiss your queen on the forehead love," the Fast & Furious star wrote.
Tyrese broke down in tears last week when discussing his custody hearing, which made some question the stability of his mental health. "Don't take my baby. This is all I got. Don't take my baby, OK?" Tyrese sobbed Wednesday. "I've been away from my baby for two months. I just want my baby, and no one's listening 'cause no one's in the courtroom."
"I'm at $13,000 a month, what more do you want from me?" he said loudly toward the end of his Facebook post. "I don't hate you Norma. I don't know why you hate me, but I don't hate you. But you just can't wake up on September 11th and accuse me of something I didn't do!"
Norma filed for physical and legal custody of Shayla in October after Tyrese was accused of hitting his daughter. A judge temporarily granted a restraining order: Tyrese was forced to stay 100 yards away from Norma, Shayla and their home.
Tyrese denied the accusations against him, previously telling People magazinethey were "hurtful lies."
Tyrese Gibson Asks Wife Samantha Lee to Marry Him on Instagram After Crying Video | Culture