After the United Deplaning Fiasco, Airlines Need Some Rules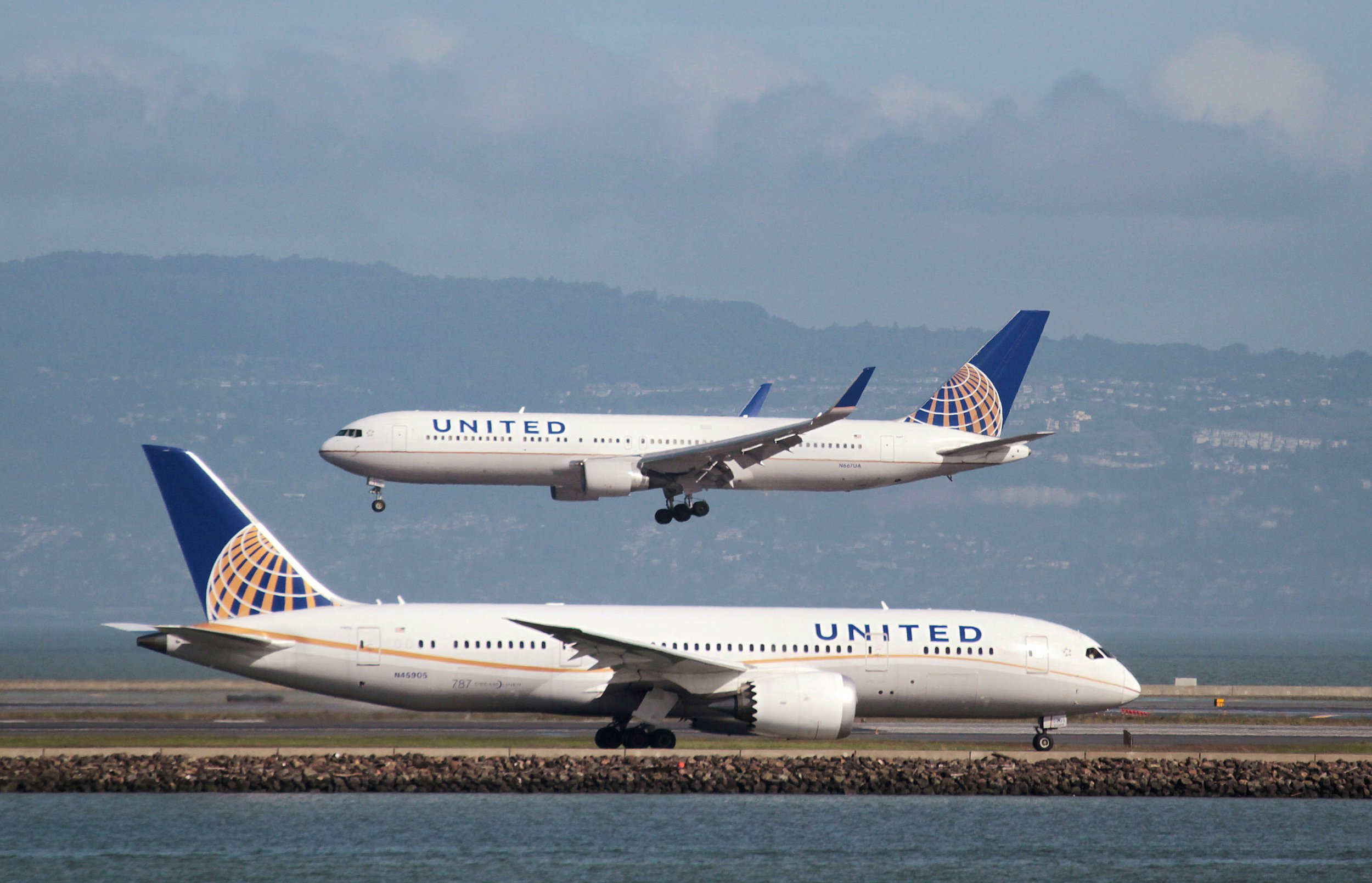 American and United Airlines' latest customer service catastrophes are merely the latest in a long line of steadily denigrating experiences for domestic flyers.
While airline deregulation nearly four decades ago was a needed solution to the problems the industry faced related to high fuel costs, heavy-handed bureaucracy and limits to service in an era of low economic growth, it is time to revisit increased central oversight.
Domestic airlines, in recent years, have engaged in practices that are detrimental to consumer health and safety and have deliberately increased complexity of pricing and offerings.
A significant issue that contributes to air rage and decreased travel comfort is the rapidly diminishing seat pitch (or space between rows). Recently, American, United and others have crammed more seats into the cabins—primarily by switching to narrower "slimline" seats with less cushioning and nonexistent lumbar support. Many seats don't even have headrests.
Related: Why United was legally wrong to deplane David Dao
Bathrooms have been removed to make room for even more of these skinnier seats, resulting in longer queues in the front and rear of the planes. Flight attendants now police long lines, diverting attention from other needs, which increasingly relate to comfort.
It is now nearly impossible to open a standard laptop in the economy section. A person of even less than average height will feel cramped in a seat that has been reduced in overall size, as has happened on many carriers.
The onboard experience isn't even the worst of it, as airlines continue using purposefully complex pricing structures.
Frontier Airlines is a notorious price un-bundler, making literally everything à la carte. You want to check a bag? Fee. Carry on a bag? Fee. Coke in-flight? Fee. Water? Well, that's included, thankfully.
Don't like à la carte? That's OK, there are package bundles that include some of these once-free amenities but then exclude others. Even Frontier's highest-end offering, "The Works," doesn't include soft drinks.
These packages confuse the average flyer, leading to consumer anger and agent anger in check-in and boarding. This creates delays and discomfort for all. And then on board, flight attendants have to work with these agitated customers who have come to expect, at the very least, a free cup of stale coffee.
Related: United Passenger David Dao to sue over dragging incident
Such pressure on flight attendants, who are already generally poorly paid, is not a solution. Even the most seasoned and professional employee has a breaking point.
Airline deregulation in the late 1970s and '80s brought lower prices (which included free coffee and carry-on bags), more departures and routes and faster booking. But many domestic carriers now take advantage of this lack of oversight and accountability.
Given that most airlines operate as oligopolies, consumer choice, especially in smaller metropolitan areas, is an illusion.
Additionally, the slimline seats, reduced bathrooms and agitated customers create a public health hazard for all. Domestic carriers must be held accountable, especially in markets where consumers have little to no choice in available transportation and competition.
With this in mind, domestic airlines have given us little choice but to bring back some form of regulation that goes beyond current Federal Aviation Administration oversight. In a free market, the injection of additional oversight should be seen only as a last and urgent resort.
It appears we've reached that point.
Jeffrey S. Podoshen is associate professor of marketing at Franklin & Marshall College.