After Welcoming Refugees, Europe is Saying No More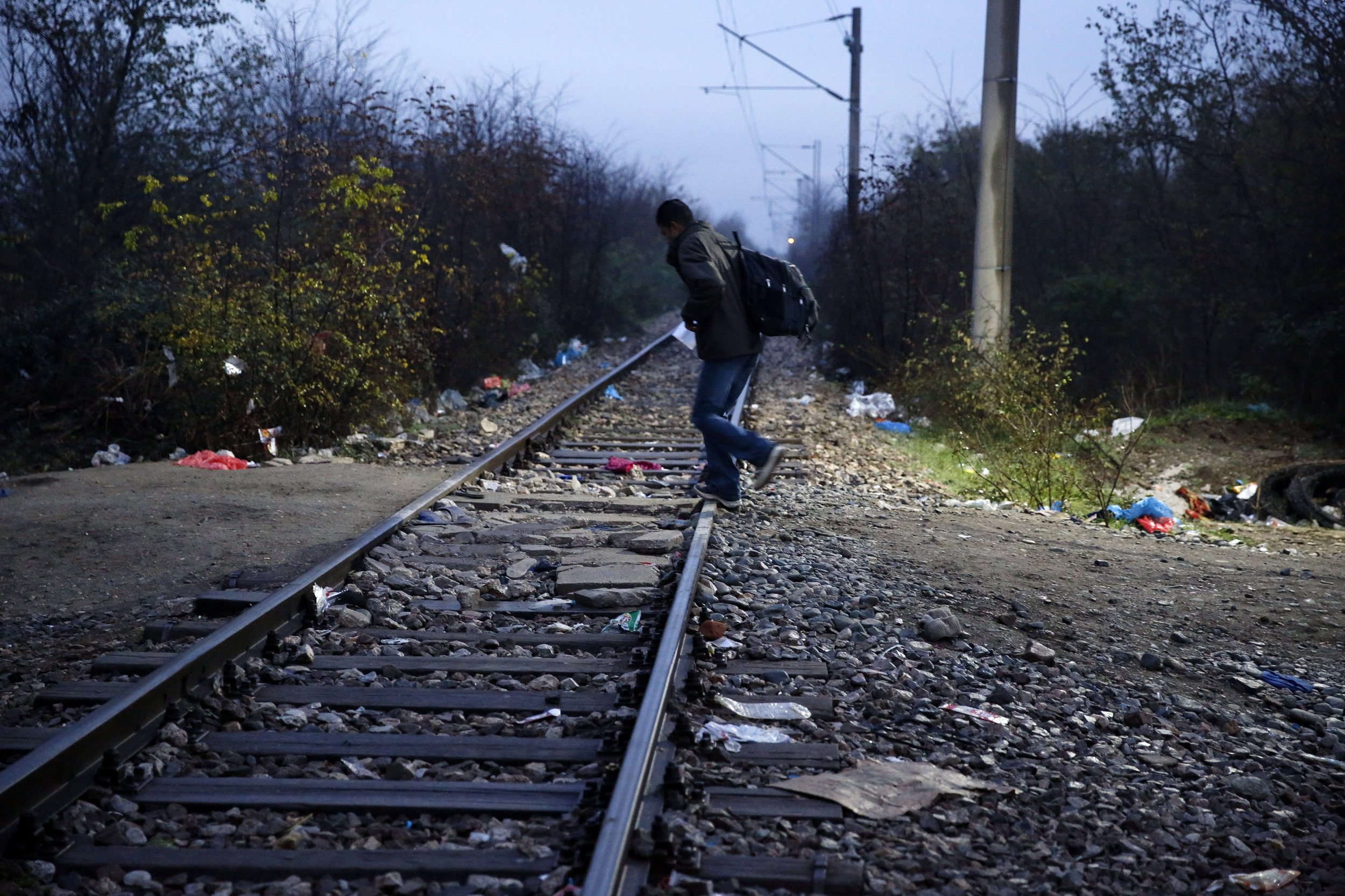 The civil war in Syria, and ongoing upheavals in Iraq and Afghanistan, moved many countries in Europe to open their doors to people fleeing the crisis. But faced with a massive influx of refugees, and shaken by the Paris attacks on November 13 that killed 130 people, Europe is starting to turn the locks. The worsening refugee crisis has spiraled into a politicized security debate, as the continent questions how it can help vulnerable people while keeping its own safe.
Europe expects the arrival of more than more than 1 million refugees by the end of 2015, fleeing conflict in the world's most dangerous trouble spots. Now voices such as German Chancellor Angela Merkel, who was once hailed as "Mama Merkel" for her welcome arms approach, face strong opposition from politicians who want to show they are taking Europe's security more seriously.
On Wednesday, French Prime Minister Manuel Valls said European countries are now unable to accept any more new arrivals. Unless Europe tightens its borders, he added, its people could turn against the very idea of the European Union.
"We cannot accommodate any more refugees in Europe, that's not possible," Valls told German daily newspaper Sueddeutsche Zeitung. "If we don't do that, the people will say: Enough of Europe."
Swedish Prime Minister Stefan Löfven said the country needs "respite" from the high influx of refugees and asylum seekers, reports the Guardian. "We are adapting Swedish legislation temporarily so that more people choose to seek asylum in other countries ... We need respite," Löfven said, adding that around 10,000 refugees are arriving in Sweden each week.
The prime minister's comments follow Sweden's own reversal to an open-door policy. Since 2014, Sweden has received more applications for asylum per capita than any other country in Europe with 8,365 applications per million people living there. In comparison, Germany received 2,513 per million. In October, Sweden's Migration Agency said it expects up to 190,000 refugees to arrive by the end of 2015—the highest per capita of any other European country.
The increasing pressure on Sweden to accommodate the large numbers of refugees has forced authorities to explore housing alternatives. In early October, the government set up 75 heated tents outside Lund in southern Sweden, reported The Local Sweden at the time. But that wasn't enough, and when more people arrived in the southern city of Malmö on November 21, they were forced to sleep on the streets, according to the Guardian.
In Poland, the newly-elected conservative Law and Justice (PiS) party said November 14 that it would go back on an agreement to accept its share of 160,000 refugees registered in Italy, Greece and Hungary, who were to be resettled around the 28 EU states. The party said the Paris attacks ruled out chances of the country taking in anyone under the plan.
The day after the attacks, European Affairs Minister Konrad Szymanski said on the right-wing Polish website wPolityce.pl: "The European Council's decisions, which we criticized, on the relocation of refugees and immigrants to all EU countries are part of EU law … After the tragic events of Paris, we do not see the political possibility of respecting [EU laws]." He added that Poland must "retain full control" of its borders.
Norway has also done a U-turn on its December 2014 pledge to increase its resettlement quota for the UNHCR from 1,620 places to 2,120 places, with 1,500 of those allocated to refugees from Syria.
But on Friday, Norway's ruling minority coalition, made up of the center-right Conservatives and the anti-immigration Progress Party, passed emergency asylum policies to curb the number of refugees entering the country.
In response, the Norwegian Refugee Council (NRC) accused the government of "a race to the bottom" on asylum policies, after one politician heralded the new legislation as "the strictest asylum policy in Europe."
The emergency reforms give Norwegian authorities the right to refuse to process an asylum application if the person applying resided in a country deemed safe, Jøran Kallmyr, State Secretary in the Ministry of Justice and Public Security, tells Newsweek during a phone call.
If it is likely that a request for asylum will not be processed, authorities have the right to arrest and detain the applicant, Kallmyr says. Alternatively, they could be obliged to stay in a certain location —a refugee camp or halfway house— and report to authorities on a regular basis.
"[The government] does not have a duty to protect economic migrants," Kallmyr says. "What we are obliged to do is to give direction to those coming from direct persecution."
Norway's Ministry of Justice and Public Security expects 30,000 refugees to have arrived in Norway between January 2014 and the end of this year. Since 2011, Norway has granted 33,412 refugees asylum.
Some countries were pulling back on their pledges to help Syrian refugees even before the Paris attacks. Human Rights Watch (HRW) reported on Monday that authorities in Turkey have been pushing Syrian refugees back from its border.
While the country has registered almost 2.2 million people from Syria, of whom about 250,000 live in 25 camps, Turkey closed its two official border-crossing points in early March. HRW reports that only one border-crossing point—to the southeast of Antakya—remains.
The organization interviewed 51 people from Syria making the journey to Turkey in the last two weeks of October who had been refused entry by Turkish guards. Six said they were forced back to Syria and detained in a military base overnight. Four others said they witnessed Turkish border guards returning dozens of people to Syria.
As fear and politics push more countries in Europe to start closing their doors, stories like those are becoming increasingly common. While the world looks on, the fate and lives of refugees rests in the hands of European politicians.