Afterpay is Built on Underregulated Market | Opinion
The recent buyout of Australia's Afterpay by U.S.' Square for $29 billion is the biggest buyout deal an Australian company has ever secured. In the media, this appears a boon for Australia's tech-finance sector. Afterpay has been enormously successful in Australia due to a lack of regulation. It has fallen between the cracks—neither considered credit nor loan. It will not have nearly the same freedoms in the U.S., U.K. or Europe.
Since Afterpay does not impose interest fees on top of the original purchase price of goods or services, it isn't considered a credit provider, which means it falls outside the National Consumer Credit Protection Act 2009. The Australian Prudential Regulation Authority (APRA) explained that in banking, they regulate authorized deposit-taking institutions (ADIs), which include banks, credit unions and building societies. "Deposit-taking" is central to their ability to regulate. Non-bank lenders, such as Afterpay, do not take deposits, which means they are considered to be registered financial corporations (RFCs), and while they need to report data on their lending activities to APRA, they do not supervise or regulate them.
In 2018, Australia's Consumer Action Law Centre (CALC) unsuccessfully sought an amendment to Treasury law to ensure greater regulation of Afterpay. Afterpay's executive chair Anthony Eisen and group head David Hancock responded, claiming additional regulations were not necessary nor justified. Eisen and Hancock argued that its policies and procedures were very clear and that "Afterpay late fees are not designed to generate revenue for Afterpay and are a genuine estimate of loss incurred as a result of late payments."
The Australian Security and Investment Commission (ASIC)'s research found that one in five consumers lack payment. Despite Eisen and Hancock's claims that late fees are not designed to generate revenue for Afterpay, it is hard to believe that their $29 billion valuation is not the result of trading on people's inability to service their loan on time. As ASIC's report indicated, in the 2018-19 financial year, missed payment fee revenue for all by now pay later (BNPL) providers totaled over $43 million, a growth of 38 percent compared to the previous financial year.
The total amount of credit extended in the BNPL industry almost doubled in 12 months to July 2019. ASIC's report in November 2020 (REP 672), noted the number of BNPL transactions increased from 16.8 million in the 2017-18 financial year to 32.0 million in 2018-19, representing an increase of 90 percent.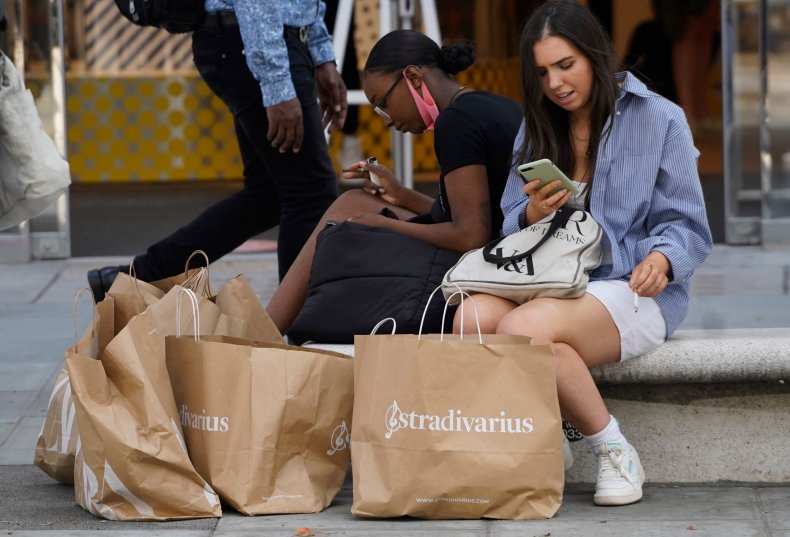 Regardless of whether Afterpay's policies are clear, or whether it is regulated adequately or not, there can be no argument that its entire purpose is to encourage and enable people to purchase items without paying for them at the time with the money they have access to. This is inherently risky, and even their malign ads, featuring comedian Rebel Wilson, suggest that using Afterpay is akin to having an abdominal six-pack before going to the gym make light of their financial product. Considering that the majority of Australians don't appear to have a six-pack despite their gym memberships or otherwise, there's every reason to believe that people may also spend beyond their means on items they don't have the capacity to pay for.
In Australia, there's two consequences that loom as particular dangers. The first is the inaccessibility of the housing market to young Australians—Afterpay's key demographic—and the risk that BNPL schemes will further devastate their financial security. The second is the pandemic impact on earnings and stability, meaning that even if someone appeared to be capable of paying back a loan at the time of buying a handbag, a car or an entertainment unit, they would be in dire straits if they are one of the over 2 million Australians who have lost work hours or their job during one of Australia's numerous lockdowns.
The dream run might be over for Afterpay in Australia soon though. According to ASIC, "from October 2021, the design and distribution obligations will apply to buy now pay later arrangements. These obligations will require the industry to design fit-for-purpose products that meet consumer needs. They will also need to take steps to ensure their products are reaching the right consumers."
If Australia does not implement the same rigorous checks required of banking and loan institutions, nor the consumer protections that currently don't extend to BNPL institutions, this country will face an economic crisis. People may not be in the best mental space to make long-term, wise purchasing decisions, especially during an ongoing pandemic, when faced with underemployment or redundancy and the loss of homes and material possessions. Enabling consumers to use Afterpay to buy things they don't need, or to be reckless with spending, is going to lead to the next economic crash.
Cat Woods is a freelance writer based in Australia. She writes on art, culture and travel for international publications, and regularly writes on music for both U.S. and Australian publications. When not writing, Cat teaches yoga, Pilates and barre, listens to podcasts, binge watches anything with subtitles and walks her two highly intelligent, very bossy dogs around her beachside home in the inner south of Melbourne.
The views expressed in this article are the writer's own.