Against Florida Law, Disney Cruise Line Amends Guest Vax Rule to Those 5 and Older
The Disney Cruise Line announced Wednesday that it will require all passengers ages five and older to be fully COVID-19 vaccinated in order to be granted entry onto the ship, expanding on their previous vaccine requirement for people 12 and older, the Associated Press reported. The broadened mandate, set to take effect mid-January, runs contrary to a temporarily blocked Florida law that imposes fines on companies that require proof of vaccination against the virus.
The Disney company announced the new rules a couple of weeks after the U.S. Food and Drug Administration granted emergency use authorization for the kid-sized COVID-19 vaccines manufactured by the pharmaceutical company Pfizer. Disney Cruise Line ships dock at several ports throughout Florida, including Miami and Port Canaveral, and travel to destinations throughout the globe.
The announcement on the Disney Cruise Line website said the expanded vaccine requirement "reimagined" the cruise experience so that "we all can enjoy the magic responsibly."
"As we set sail again, the health and safety of our Guests, Cast Members and Crew Members is a top priority. Our focus remains on operating our ships in a responsible way that continues to create magic for all on board," the announcement said. "We are resuming sailing in a gradual, phased approach that emphasizes multiple layers of health and safety measures, considering guidance from the US Centers for Disease Control and Prevention and other medical experts."
Guests will also be able to have "peace of mind" when booking cruises with new options for canceling or changing reservations, the company said.
The Florida law that could potentially cause trouble for Disney Cruise Line's new requirement prohibits businesses from requiring customers to show so-called vaccine passports or proof of vaccination. The parent company for Norwegian Cruise Line sued Florida over the measure in July, and a federal judge granted the company an injunction against the state the next month, the AP reported.
U.S. District Judge Kathleen Williams said in a nearly 60-page ruling that Florida "fails to provide a valid evidentiary, factual, or legal predicate" for the proof of vaccination ban, Politico reported.
"This order will now allow the Company to operate in the safest way possible with 100 percent vaccination of all guests and crew when sailing from Florida ports," Norwegian said after the ruling.
Florida Gov. Ron DeSantis is appealing the decision, but an earlier statement from his office said fines will not be issued to cruise lines while the law is blocked, the Orlando Sentinel reported.
For more reporting from the Associated Press, see below.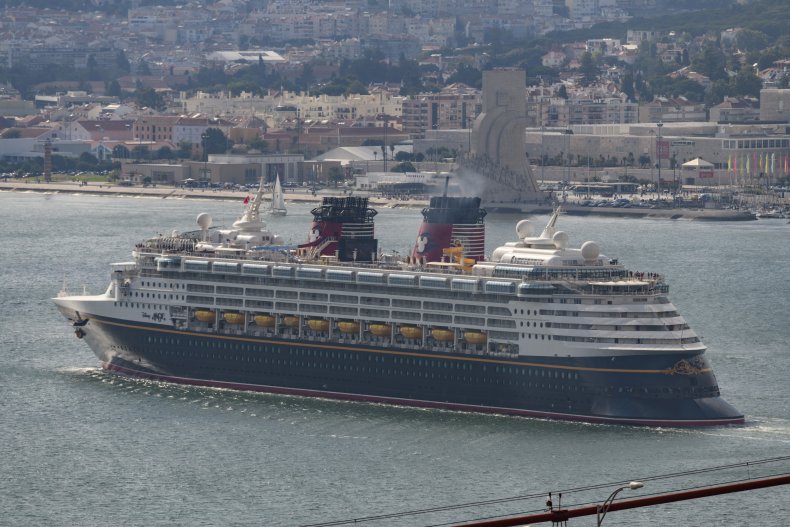 Disney announced the new rules will begin January 13, 2022.
The cruise line currently requires anyone 12 and older who is vaccine-eligible to be vaccinated, while passengers who are not vaccine-eligible must provide proof of a negative COVID-19 test result taken between three days and 24 hours before the ship sails.
Younger children who are not eligible for the vaccine must complete testing requirements, which must be a NAAT test, rapid PCR test, or lab-based PCR test, the company said. Rapid antigen tests are not acceptable options, officials said.