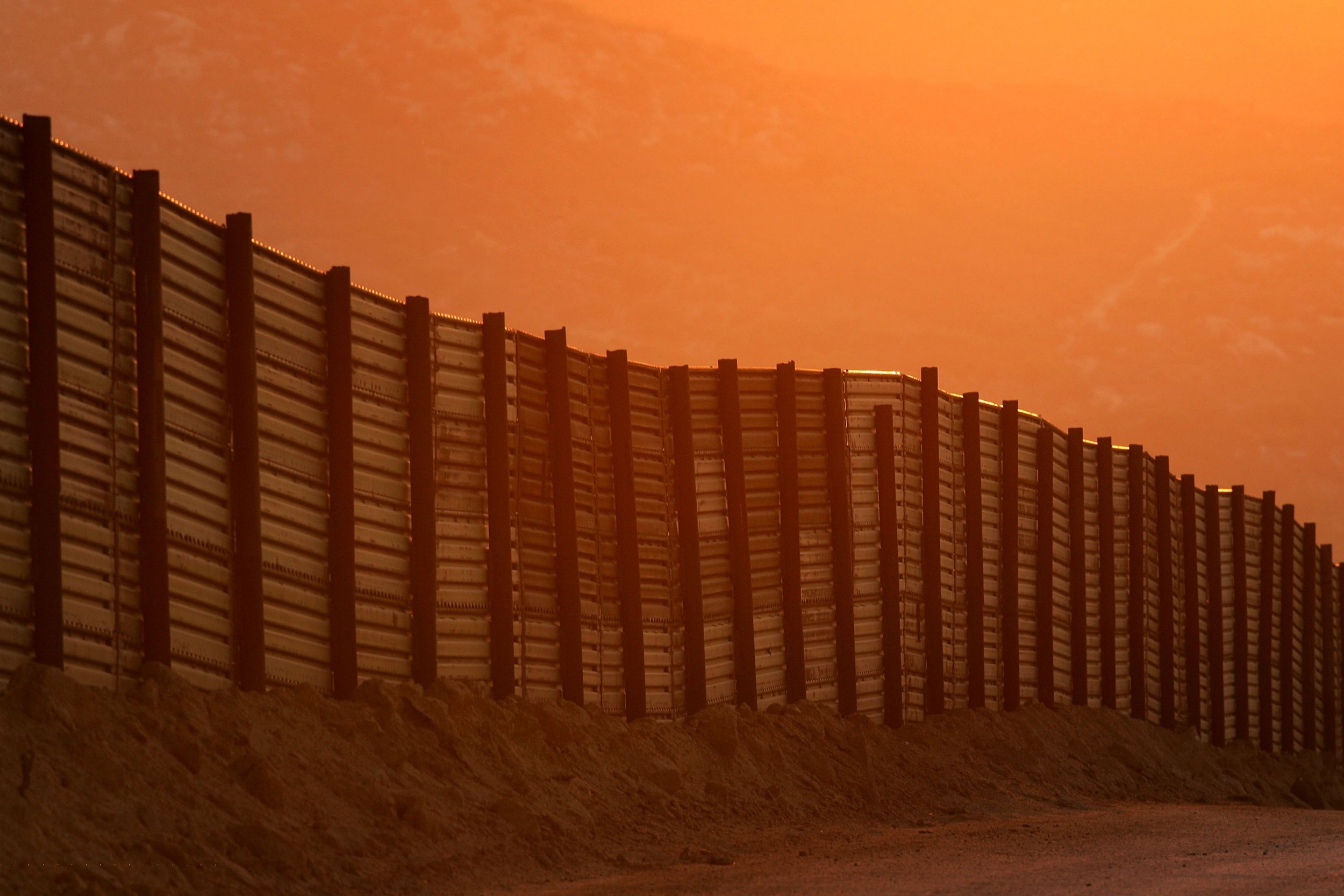 A two-year-old girl was found traveling without her parents near the border by U.S. Border Patrol agents in late November.
On November 27, agents detained a group of six undocumented immigrants who claimed to be part of the migrant caravan 2 miles north of the border. Among the group was a 17-year-old boy, who had a 2-year-old girl strapped to his chest, The San Diego Union-Tribune reported.
The teen reportedly told Border Patrol agents that the toddler had been traveling with her mother the night before, but that she had become tired and asked him to help carry her daughter. The boy, who was traveling without his parents, took the girl while her mother rested.
However, the teen told agents that he lost the mother while they crossed the border.
Federal officials said the girl was taken to a holding facility for children and was in Immigration and Customs Enforcement custody while authorities attempted to reunite her with her mother. Authorities asked that anyone with information about the incident call Border Patrol at 619-498-9900.
In an unrelated incident at the border, a 2-year-old girl suffered a bloody nose and head-butted an adult after she was dropped from an 18-foot border fence, the Associated Press reported. Border Patrol said the girl, along with two children ages 7 and 10, were dropped from the fence by a person on the Mexican side of the border while someone waited to catch the children on the U.S. side.
The children were part of two families traveling together from Central America.
Meanwhile, a Honduran woman who was part of the migrant caravan gave birth on U.S. soil after crossing the border illegally. The woman, identified as 19-year-old Maryury Serrano Hernandez, entered the country illegally near Imperial Beach, California, and was arrested with her 20-year-old husband and 2-year-old son on November 26.
The day after her arrest, Hernandez was taken to a hospital after complaining of abdominal pain, Customs and Border Protection said, according to the AP. She and her family were released from custody while they awaited the outcomes of their immigration cases.
The family, which was seeking asylum in the U.S., told Univision that it hoped to join family in Columbus, Ohio.