'Agents of SHIELD' Canceled: Why the ABC Show is Ending After 7 Seasons
Agents of S.H.I.E.L.D. Season 7 is bringing the Marvel and ABC series to an end, with the final two episodes set to air on Wednesday, August 12. The cancellation of the show has come after years of poor ratings and many industry experts predicting that the show would end.
However, it seems that ultimately the reason why Agents of S.H.I.E.L.D. is ending is because of Marvel. After Netflix abruptly pulled the plug on all of its Marvel TV shows in order to reportedly save money on the high licensing fees it was paying the comic book company, a desire emerged to make sure that Agents of S.H.I.E.L.D. could finish on its own terms, with a definitive end that would tie up the story.
The show, however, had been in trouble before then. According to The Hollywood Reporter, the licensing fees on the show had to be reduced to persuade ABC to pick the show up way back in Season 5, and in Season 6 the show was still getting low ratings, with just 4 million people watching each episode in the U.S. per week according to Nielsen.
Speaking to Deadline, Marvel Television chief Jeph Loeb said that it was Marvel's decision to end the show. He said: "We all came to the conclusion that getting another season is so flattering, so lovely, so amazing, but how about if we go back and say, yes, but this is it?"
Notably, Jeph Loeb announced he was leaving Marvel Television a few months later, so the cancelation of Agents of S.H.I.E.L.D. could be seen as the studio clearing house before the appointment of a new boss with his own content plans.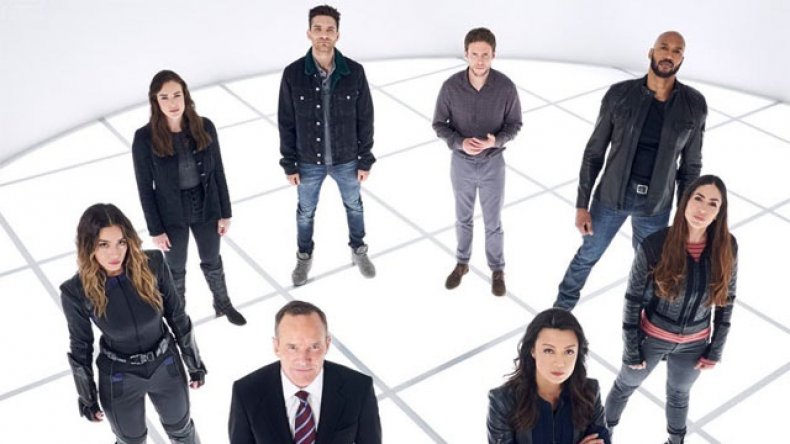 As to why the show has been canceled now and not at the end of Season 5 (whose last episode, after all, was called "The End," this could be down a change in Marvel's TV strategy. When Agents of S.H.I.E.L.D. debuted in 2013, it lead out a whole host of superhero shows which either spun off of minor characters from the MCU movies (like Agent Carter) or introduced a new lower tier of superheroes from the comic books like Daredevil, Jessica Jones and Luke Cage.
However, since then, Disney has announced a raft of shows for Disney+, like WandaVision, Loki and The Falcon and the Winter Soldier, which continue the stories of some of the main characters from the movies. With these shows featuring major movie characters and a-list actors like Tom Hiddleston, the appeal of Agents of S.H.I.E.L.D. even among its small but dedicated band of fans might wane.
Notably, these new Disney+ shows are made by Marvel Studios rather than Marvel Television, and Agents of S.H.I.E.L.D. is not the only Marvel Television project to be canceled. Ghost Rider was axed by Hulu before the show was even made, while Marvel's Runaways was canceled in 2019, as were Cloak and Dagger and Legion.
Agents of S.H.I.E.L.D. Seasons 1 to 6 are streaming on Netflix; Season 7 is streaming on Hulu and ABC.