Agents of S.H.I.E.L.D. saw the team encounter a familiar face in their current timeline.
James Garrett (played by Bill Paxton) was last seen in the ABC show in 2014 when the S.H.I.E.L.D. member turned HYDRA agent was vaporized by Agent Coulson (Clark Gregg).
The ABC show's most recent episode, however, saw a younger version of the character appear.
Bill Paxton, the actor who originally played the character in Agents of S.H.I.E.L.D., died in 2017, and so the show paid tribute to the Aliens actor with the actor they chose to replace him.
Who played John Garrett in Agents of S.H.I.E.L.D. Season 7?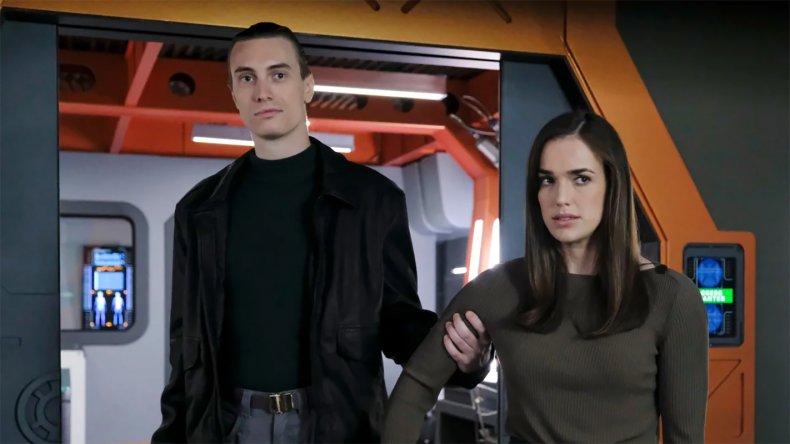 In Agents of S.H.I.E.L.D. Season 7, Episode 10, John Garrett is played by James Paxton.
If that surname is familiar to you, that is because the actor is the son of former Garrett actor Bill Paxton.
Before taking on his father's role in the Marvel show, Paxton has appeared in movies like Spy Kids 3-D, Netflix's Velvet Buzzsaw, and the John Travolta movie The Fanatic. He also had a role in USA Network's Eyewitness.
He also formerly paid tribute to his father's role in Alien sequel Aliens when he appeared in two Alien shorts to celebrate the original Ridley Scott movie's 40th anniversary.
Prior to his father's death at the age of 61, the pair starred together in Paxton Sr's show Training Day. Speaking to EW about this, he said: "I jumped at the possibility, because I've always wanted to work with him, and we don't get to work together and share scenes. I did a scene with him yesterday, and it was one of the proudest moments I've had."
At the time of writing, the actor still has a tweet pinned that pays tribute to his actor father. The tweet features an image of the two Paxtons together and the caption, "We are not two, we are one."
After he made his first appearance on Agents of S.H.I.E.L.D., James Paxton tweeted: "It was truly a blast bringing it to life. Also an emotional roller coaster. But a blast nonetheless."
He had previously tweeted: "Looks like the cat's out of the bag... you'll see a familiar face if you check out next week's episode of #AgentsofShield Wednesday July 29th on ABC..."
According to IMDB, the actor is set to return as Garrett in the next episode of the ABC Marvel show.
In 2016, James Paxton told Interview that his father had been hesitant when his son wanted to get into acting. He said: "He was always supportive. But he knows himself what a rough road and what a stop-and-start kind of thing it is. He has this saying,'"I die a death of a thousand paper cuts between jobs.' It's not a steady thing."
Agents of S.H.I.E.L.D. Season 7 airs on Wednesdays at 10 p.m. on ABC.