Why 'Agents Of SHIELD' Season 5 Episode 12 Was Low-Key Terrifying
Agents of SHIELD Season 5 episode 12, "The Real Deal," marked the series 100th episode. It was also the most terrifying episode to date. There are major spoilers ahead. Turn back now or visit one of our other fine articles.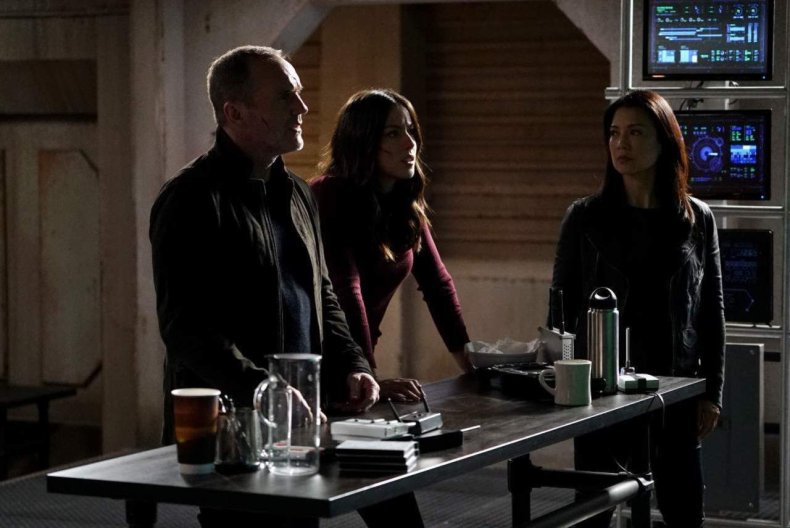 With Earth on the verge of destruction after the explosion of three Kree monoliths, Phil Coulson and Team SHIELD discover their next mission: eliminating the fear dimension. They must close the portal, but it's probably a suicide mission. Of course, Phil Coulson volunteers. Unbeknownst to the team, he's already dying--which we later learn is a side effect of his deal with the devil last season. Coulson's transformation into Ghost Rider burned through what was keeping him alive after Loki's scepter pierced his chest in The Avengers. The Kree DNA infused with his body during Nick Fury's secret experiment, Project TAHITI, is what gave Coulson a second life.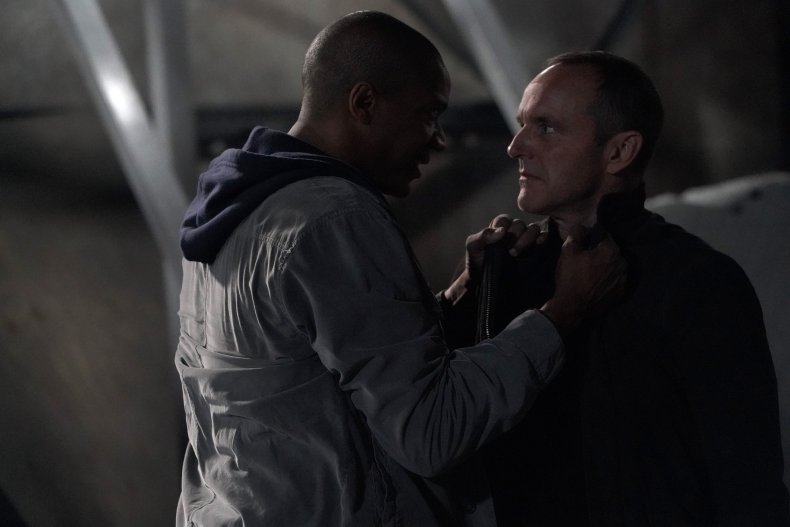 Daisy offers to go to the fear dimension in his place, but Coulson finally admits why he's been so protective: He wants Daisy to run SHIELD when he dies. We also learn that his impending death is why "Philinda," the ship name fans gave Agent May and Coulson, never became more than platonic. Clark Gregg's scenes with Chloe Bennet and Ming-Na Wen (respectively) are some of the best and emotional in the series to date. But the prospect of Coulson dying wasn't even the most terrifying part of the 100th episode. It was a potential reality revealed with Coulson's conversation with Mike Peterson (in pre-Deathlok form) in the fear dimension.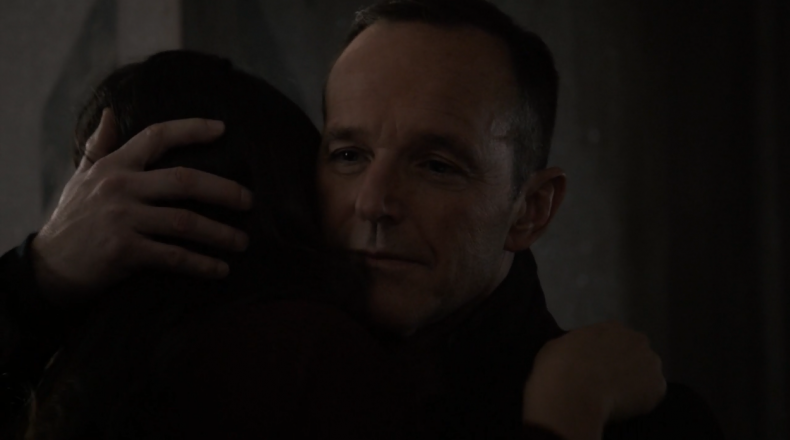 Peterson tries to convince Coulson all his adventures with SHIELD have been a dream. Recruiting Quake, fighting AIDA, Grant Ward becoming HIVE--everything over the last 100 episodes has merely been Coulson fighting death on the operating table after being stabbed by Loki. All these memories are Coulson's hallucinations during surgery and represent all the things he wished to accomplish in his lifetime. In retrospect, it would have been a great way to end the series and an easy way to explain why it's never really connected with the greater Marvel Cinematic Universe. But in that moment, the prospect of the last five seasons going to waste was one of the most terrifying things a true Agents of SHIELD fan could experience.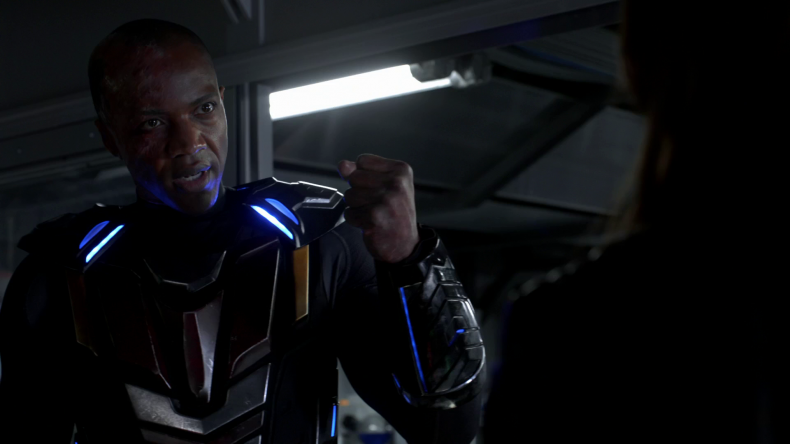 All of these fun adventures--the Captain America easter eggs, Hunter and Mockingbird's bickering, the introduction of Secret Warriors and Inhumans, the Nick Fury cameo, not to mention the hope that one day we'll witness The Avengers learn Agent Coulson has been alive all along-- flashed before our eyes, until the real Deathlok came to save the day. It was a wonderful tribute to the importance of Agents of SHIELD in the Marvel Cinematic Universe, but it was also goddamn terrifying and I almost had a heart attack.
Don't try anything like that again, Agents of SHIELD! Were you petrified in that moment, too? Let us know how you felt about the prospect of SHIELD never existing in the comments below.