'Agents of SHIELD' Season 7 Streaming: How to Watch Online
ABC has started airing Agents of S.H.I.E.L.D. Season 7, meaning fans around the world will soon be able to stream episodes of the final season of the Marvel show. The series has multiple streaming homes in various countries, with episodes available on Disney+, Netflix or Amazon Prime Video in different territories.
However, most countries will only get to see Season 7 of the show on their favorite streaming service after the entire season has aired on ABC. U.S. viewers, however, are able to watch episodes online shortly after they air on the ABC website and app, which is also allowing viewers to watch episodes of Season 6 right now. Hulu subscribers can also watch the latest episodes from the following day.
In order to watch episodes of Season 7 on ABC, all users have to do is log-in with their TV provider. Users with a TV provider log-in can also watch a livestream of each episode as it airs on the ABC app and ABC.com.
In Canada, meanwhile, episodes of Agents of S.H.I.E.L.D. are available to watch after they air on CTV, while Crave has the first six seasons.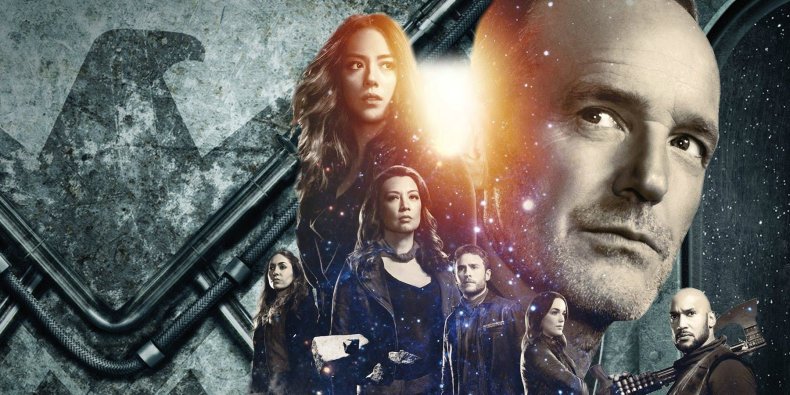 In other territories, users will have to wait until Agents of S.H.I.E.L.D. Season 7 comes to its streaming home, which is likely to be on Disney+. Previous seasons of the show have come to their streamer 30 days after their respective season finale. As ABC is due to air the series finale of the show on August 12, viewers might expect to watch the last episodes of the show on the streamer on September 11.
ABC has various deals with other streaming services, which means that Agents of S.H.I.E.L.D. is not yet on Disney+ in some countries, while in others (like the U.K.) only some seasons are currently streaming. In the U.S., the first six seasons of the show are on Netflix, and in the U.K. they are on Amazon Prime Video. However, these deals are likely to be for the existing seasons, while Season 7 goes to Disney+.
Disney+ subscribers have become very used to waiting for their favorite content to come to the streamer. This is because many of the prior deals that ABC and Disney have made with streaming services have to lapse before the content can come to its new home. Per WhatsOnDisneyPlus, over 500 shows and movies owned by Disney are missing from the new service. Though many of these are simply languishing in the so-called 'Disney vault,' a number of them are currently streaming elsewhere and will move to Disney+ in the future.
For example, at time of the Disney+ launch Star Wars Episode VIII: The Last Jedi was on Netflix, and had to wait until December 2019 to come to the new streamer.
Agents of S.H.I.E.L.D. Season 7 is airing on Wednesdays at 10 p.m. ET on ABC