Agents of S.H.I.E.L.D. Season 7, Episode 1 on ABC saw the team tackle their greatest challenge yet, as they realised they will have to save their greatest foes HYDRA in order to stop the Chronicoms and their mission to turn Earth into their new home planet.
In the episode, titled "The New Deal," they discovered that the Chronicom target in 1931 was Wilfred 'Freddy' Malick (Darren Barnet).
As explained by Daisy (Chloe Bennet) in the Season 7 premiere, "Wilfred Malick, as in father of Gideon Malick?...Future head of HYDRA in America?"
Previously seen in Marvel properties like The Avengers and earlier seasons of Agents of S.H.I.E.L.D., in the present day, Freddy Malick's son Gideon (Powers Boothe) has become an industrialist, adviser to the president and member of the World Security Council. His initial job was to oversee the agency, but he turned against them after disagreeing with Nick Fury's (Samuel L Jackson) leadership.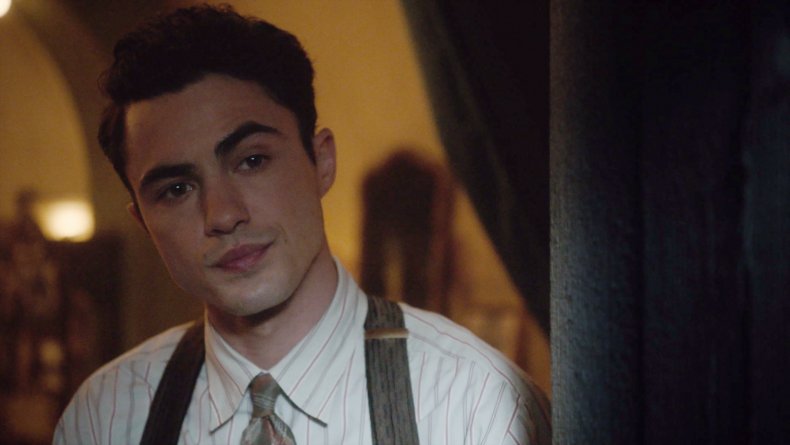 In the premiere of Agents of S.H.I.E.L.D. Season 7, Wilfred Malick is shown meeting with a mysterious lady in red, who tells him: "I have a job for you. A second chance, you could call it. If you could deliver this to the docks, then my employer will reward you and your family's glory will be restored."
He is then given a box of vials filled with a green liquid. The episode did not explain what this serum was, but there has been some speculation that it might be the Super Soldier Serum, the mixture that gave Captain America his powers in The First Avenger.
This would explain why HYDRA is after Malick. After all, if he never manages to deliver the serum, then the events of The First Avenger never happen and S.H.I.E.L.D. is never formed—and if that happens, then the organisation is never able to stop the Chronicoms in Season 6 of the ABC show.
This could also mean that Agents of S.H.I.E.L.D. has a pretty audacious plot twist planned for Season 7, which would totally undo the events of Captain America: The First Avenger and send the team into a parallel timeline with no Captain America—which might mean no Avenger Initiative at all. This would also mean no S.H.I.E.L.D., meaning the Chronicoms would find the planet very vulnerable to their invasion.
However, the delivery of the vials would also lead to the formation of HYDRA, as it is the same formula that turned Johann Schmidt (Hugo Weaving) to the Red Skull.
This means that, as Daisy and LMD-Coulson said in the episode, "...you're saying to save S.H.I.E.L.D.… We need to save Hydra."
As for who is playing Wilfred Malick in the show, subscribers of Netflix may recognise Darren Barnet from his recent breakout role in the Mindy Kaling comedy Never Have I Ever, in which he played the love interest Paxton Hall-Yoshida. He has also been seen in episodes of S.W.A.T., Criminal Minds and This Is Us.
Agents of S.H.I.E.L.D. Season 7 is airing on Wednesdays at 10 p.m. ET on ABC.