'Agents of SHIELD': How the Series Finale Sets Up Disney+'s 'Wandavision'
Agents of S.H.I.E.L.D. might have been the first TV show to spin-off of the MCU, but a new generation of Marvel stars are about to join it. The adventures of Agent Coulsen (played by Clark Gregg) are over on ABC, but Disney+ is soon to start airing its shows featuring The Falcon (Anthony Mackie), The Winter Soldier (Sebastian Stan), Loki (Tom Hiddleston), Vision and Scarlet Witch (Elizabeth Olsen).
The latter two heroes are to star in WandaVision, which might have an unexpected link to Agents of S.H.I.E.L.D. now that that show has aired its Season 7/series finale.
WARNING: The following contains spoilers for Agents of S.H.I.E.L.D. Season 7, Episode 13, "What We're Fighting For"
In the finale episode of the ABC Marvel show, the gang met up in a virtual bar to discuss their respective missions and their new lives. While Coulson was still trying to work out what to do with his life, Daisy (Chloe Bennet) was already on another big mission.
In the closing scene, she revealed that she, Daniel Sousa (Enver Gjokaj) and his sister (Dianne Doan) are on a mission in deep space.
"We're just loving the journey together," Daisy says in the digital hang, before later adding, "He's [Sousa] made for this work. He's solid, but he does keep calling us the Astro Ambassadors."
Although it is never mentioned explicitly in the show, Marvel fans will know that S.H.I.E.L.D. has a space force known as S.W.O.R.D. (Sentient World Observation and Response Department), which exists to protect Earth from alien threats before they have a chance to land and cause Battle of Sokovia-level damage.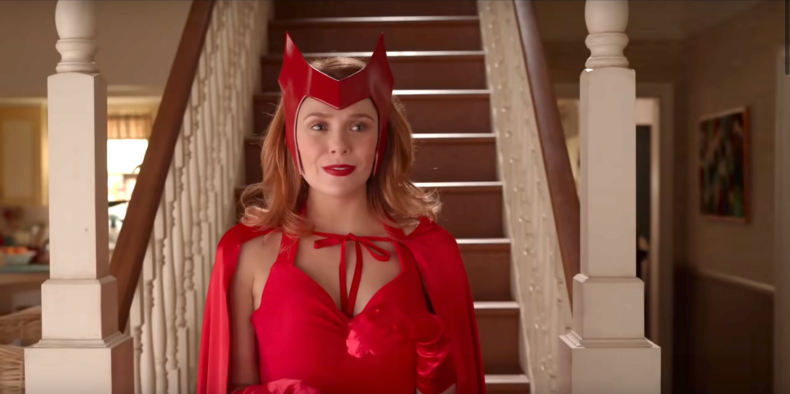 Though the word 'S.W.O.R.D.' is not used, the virtual bar that the team meets in is the Swordfish club, which could be a winky reference to Daisy's new role.
Agents of S.H.I.E.L.D. fans have long expected S.W.O.R.D. to be a part of the ABC show. The show's co-showrunner Jed Whedon revealed at a recent press event that he had tried to incorporate the organization into the series in an early-season but was "shut down." Fans then though Season 5 would be the time for the organization to make its debut when it was teased the team was headed into space, but that turned out not to be the case.
However, it may be notable that S.W.O.R.D. has been introduced now, as the organization is thought to be a major part of WandaVision, the new Scarlet Witch/Vision show expected to come to Disney+ in late 2020 or early 2021.
Set photos from the new show featured a number of trucks featuring the S.W.O.R.D. logo, while another set of images from the filming of the show seem to confirm that an adult version of Captain Marvel's Monica Rambeau (played by Teyonah Parris in WandaVision) works for the organization when the actress was shown filming scenes outside a S.W.O.R.D-branded building while wearing what looked like a staff lanyard.
As such, Daisy and co. could be making a return in WandaVision, tying up the past and future of the Marvel televisual universe. Nothing has been confirmed yet, however, so fans will have to stay tuned for news when Disney releases more details about their new series.
Agents of S.H.I.E.L.D. Season 7 is streaming now on ABC and Hulu; WandaVision is coming soon to Disney+.