Aggressive Coyote Attacks Woman on Remote California Beach
A woman was attacked by a coyote on a remote California beach this week, according to local authorities.
The woman—who has not been identified—was walking on Tennessee Beach in the Marin Headlands, Golden Gate National Recreation Area, on Tuesday when the animal bit her on the leg.
In her account of the incident, told to park rangers, the animal was acting aggressively before it bit her, the East Bay Times reported on Friday.
After being bitten, the woman walked nearly two miles to her car, before driving herself to a hospital where medical staff treated her minor injuries.
National Park Service spokesperson Charles Strickfaden said officials were analyzing a piece of the woman's clothing in order to collect some of the coyote's DNA.
Park officials will use the information to identify and track the animal as part of a new initiative aimed at mitigating the increasing number of incidents where coyotes have approached people in the Golden Gate National Recreation Area, searching for food.
During the coronavirus pandemic, the park has seen a large spike in the number of visitors, which has led to a rise in interactions between visitors and wildlife, Strickfaden said.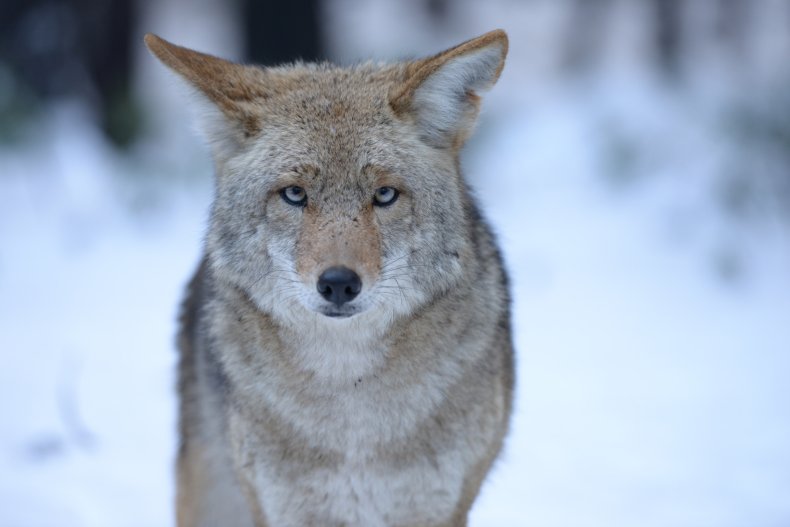 For example, park rangers have received an increasing number of reports regarding people feeding coyotes—an act he said had conditioned the animals to approach visitors.
"Having visitors and food-conditioned coyotes in close proximity sets up a bad situation for both," Strickfaden told the East Bay Times. "Coyotes are wild animals, and although they appear docile, they can react aggressively to different human cues."
Despite the potential for the animals to act aggressively, Strickfaden says incidents where coyotes have bitten humans remain rare, even with the rise in interactions at the Golden Gate National Recreation Area.
If park officials do manage to find the coyote responsible for biting the woman earlier this week, "our next steps will involve collaring or hazing the animal to deter aggressive behavior and increasing our public outreach in the area," Strickfaden continued.
"The removal, or euthanizing, of any animal is something our staff do not take lightly, and would occur only in the situation of extreme public danger, and of a confirmed habituated animal exhibiting repeated aggressive behavior," he said.
Park officials are warning visitors not to feed or approach coyotes and other wild animals. If an animal approaches you and is acting aggressively, officials say you should make loud noises and exaggerated movements.