'AGT Champions' Premiere: How to Watch, Contestant Bios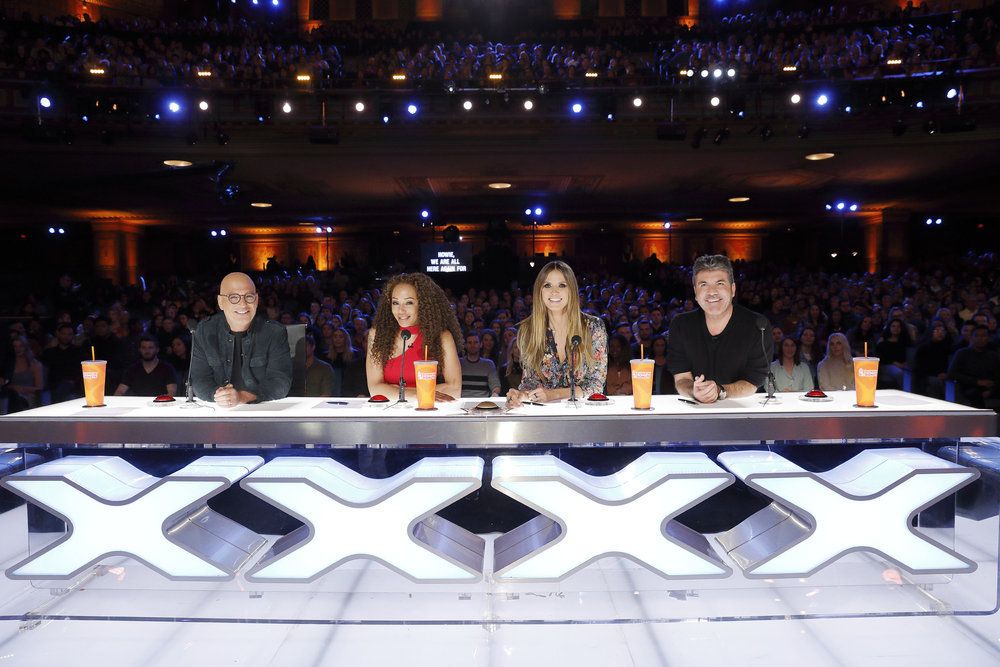 America's Got Talent is making its return Monday night at 8 p.m. ET, but with a bit of flair.
Not only will we see a new judge – Terry Crews – but our favorite past contestants will make their AGT return with the premiere of America's Got Talent: Champions.
Ten previous victors will go head-to-head in the competition for the ultimate talent showdown.
Those who are competing are not only from the American-version of the show but will have the winners of Australia's Got Talent and Britain's Got Talent.
Here's more about the contestants:
Justice Crew
A musical group from Sydney, Australia and the winners of Australia's Got Talent, season four. The 6-man music group has released 3 albums and numerous singles since their 2010 victory.
Sofie Dossi
The 17-year-old self-taught contortionist was a finalist in season 11 of America's Got Talent.
Since finishing in the top 10, Dossi has become a successful YouTuber with over 3.2 million subscribers and has created her own clothing line.
Preacher Lawson
A 27-year-old comedian from Portland, Oregon, Lawson finished at the top 10 of season 12 of America's Got Talent.
Lawson recently reflected on the previous year on his Instagram: "Crazy year. Lots of ups, downs, wins, loses, break ups, get back togethers, pain, healing, but most of all blessings. If I had to pick a more perfect life I couldn't think of anything better."
Susan Boyle
Possibly a crowd favorite, Boyle will make her return to the reality talent show stage – 10 years since her time on Britain's Got Talent.
The 57-year-old singer blew audience members away in 2009 when she first opened in her mouth after singing "I Dreamed a Dream."
Since revealing her powerful voice, Boyle has gained a devoted fanbase and debuted as an actress in a 2013 drama, "The Christmas Candle."
Uzeyer
Born in Russia, Uzeyer was a finalist on America's Got Talent in 2015. Often channeling silent film actor Charlie Chaplin, Uzeyer entertains by balancing on ladders.
Uzeyer even holds a Guinness World Record for balancing the longest on a 6-meter ladder for 7 minutes and 15 seconds.
Bianca Ryan
The first winner in America's Got Talent history is making her return to the AGT stage. Winning at just 12 years old, the now 24-year-old has already had her share of ups and downs.
Detailing a surgery on her paralyzed vocal cord in her AGT bio, Ryan is expected to make a splash on the premiere of the reality talent show.
Vicki Barbolak
Barbolak was a finalist in last year's talent show and has continued sharing her love of comedy since. The comedian announced her tour dates and locations in December for 2019.
The Clairvoyants
A fan favorite in 2011, the Austrian magician and mentalist duo finished runner-up to Grace VanderWaal of season 11 on AGT.
The duo has been performing together since 2011 and are currently touring around the country.
Sara & Hero
The first returning contestants to include one with four legs. This human, dog duo first appeared on AGT on season 12 and made it surprisingly far for being given a "No" during auditions.
The duo is also the second highest placing dog performance in AGT's history.
Alex Magala
Magala's act may make some feel a bit queasy, but his sword-swallowing performance got him a winner's title for Russia's Got Talent in 2014.
The 29-year-old has performed around the world, including in other reality talent shows. He was a finalist on Britain's Got Talent and Italia's Got Talent, a semi-finalist on Ukraine's Got Talent and a quarter-finalist on AGT.