'AGT: The Champions' Episode 4 Results & Recap - Tape Face, Kechi and More Return. Who Made It Through?
AGT: The Champions episode 4 airs Monday night with performers like Tape Face, Kechi, Drew Lynch and more returning to the stage. Find out who made it through, who got the Golden buzzer, and who was eliminated in our complete recap and results.
AGT: The Champions returns Monday, January 28 at 8 p.m. ET on NBC as 10 former contestants return to perform again for the judges and earn a chance at the title of World Champion. AGT: The Champions featured performers who previously competed in one of the several "Got Talent" franchises around the world. Last week saw Angelica Hale and Paul Potts advance to the Finals. This week fan favorites like Tape Face, Kenichi and Drew Lynch are set to perform. Once the show kicks off, we'll be adding live-blogged updates about each contestant's performance including results for who made it through and who was eliminated.
AGT: The Champions Episode 4 Recap and Results - Which Contestants Made It Through Tonight?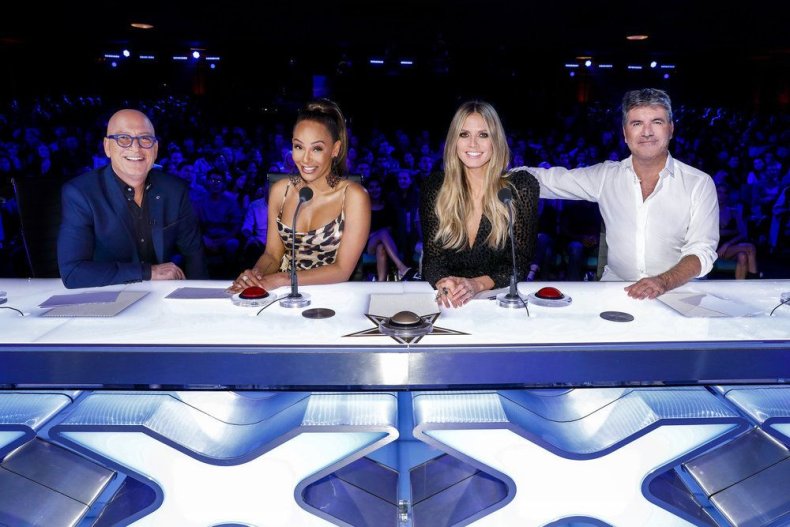 Tonight's Golden Buzzer goes to Simon. The show has been pre-recorded and so there is no way for the audience to vote for its favorite artists. One performer will be voted in by a panel of pre-selected superfans gathered from all 50 states. The other is selected by Simon's Golden Buzzer.
Who Won AGT: The Champions Tonight?
Golden Buzzer Winner - Kechi
50 States Voter's Choice Winner - Brian Justin Crum
Eliminated Performers were as follows:
Issy Simmons
Texas Tenors
Drew Lynch
Tape Face
Paul Zerdin
Moonlight Brothers
The Professional Regurgitator
Kenichi Ebina
A live-blogged recap of performers and their acts can be found below.
#1 Issy Simmons (Eliminated)
Issy takes the stage first and performs feats of magic that leave the audience and judges delighted. Her act culminated with a card trick in which both the card and the judge holding it appeared on her shirt.
"You're absolutely adorable ... your magic is magical," said Mel.
" You're a firecracker. You have the special something you need as a performer," said Heidi
"The one thing I admire is that you have this incredibly competitive spirit," said Simon.
#2 The Texas Tenors (Eliminated)
Performed "Unchained Melody" by The Righteous Brothers. The performance began with each singer taking an almost operatic solo and then the four came together at the end in perfect and beautiful harmonies.
"That was amazing, said Howie. "You've set the bar really high, I loved it."
"That was really beautiful and pretty ... I love the harmonizing," said Heidi
"I loved the way your voices all blended in, you really filled the room," said Mel.
#3 Drew Lynch (Top 3 - Eliminated)
Comedian Drew Lynch is back again for a rematch between him and Paul Zerdin, the ventriloquist act he lost to in Season 10. Lynch is just as funny as we remember him, with his routine heavily focused on poking fun on his stuttering speech impediment. Lynch received a
"I'm really angry at you... that was too short. I wanted more and more," said Mel.
"There are only a few comedians I really really love and you are one of them," said Heidi.
"For me, it wasn't the best performance I've seen you do, but you inspire so many people," said Simon.
"You have grown by leaps and bounds. You are truly a professional and deserve to be in the finals," said Howie.
#4 Paul Zerdin (Top 3 - Eliminated)
Zergin takes the stage prepared to fight for his spot in the finale. Zerdin brings out his good friend "Sam," one of his many puppet personalities used in his ventriloquist acts. Zerdin decides to pull out all the stops, attempting something he says has never been done before in any ventriloquist act before. For his feat, Zerdin lays a beatboxing beat while his puppet hums a melody. Pretty Impressive!
"You have a uniqueness in that you take the art of ventriloquism and play with it ... I love it," said Howie.
"Your act is absolutely seamless and it shows so much personality and sometimes I wonder if you are ventriloquist or magician," said Heidi.
"I was completely entertained ... well done," said Mel.
Despite all the positive feedback, for Simon, the Zerdin's routine fell a little short. "I didn't see this performance as a forward progression."
#5 Moonlight Brothers (Eliminated)
This dancing brother duo hails from Denmark and were the winners of Denmark's Got Talent in 2018. After an endearing brotherly hug, the two embarked on a zany and action-packed dance routine, that while entertaining, left the judges a little unfulfilled.
I like the fact that this was homegrown, you're brothers, the acrobatics, I just expected a little bit more, said Mel.
"This show is about family and talent and it's great to see brothers together, but if I'm perfectly honest, I didn't enjoy it.
" I enjoyed it because I felt you brought up the energy level, you can feel that in here," said Heidi.
"It was fun and different but based on what I've seen tonight ... I don't think you will win," said Simon
#6 Tape Face (Top 3 - Eliminated)
Returning again to wow the crowd with his entertaining mime routine, Tape Face brings Howie into his act. The two end up performing a kind of improv DJing routine that has the audience clapping and laughing along. Next up Terry is pulled into the routine, as Tape Face dresses him up and then guides him towards performing a ridiculous stripper routine. The crowd seems to have truly enjoyed the performance and all the judges rose for a standing ovation.
"You are one of the most memorable acts that have ever been on this show ... you are amazing. I'm so thrilled you are back," said Howie.
"I loved how you got everyone involved in your act .. glad to have you back," said Mel.
"You're funny, you're clever, totally original and I have to tell you my kids are still talking about you," said Heidi.
"That was so silly but so funny ... you brought back so many happy memories for me," said Simon.
#7 Kechi (Golden Buzzer Winner)
Taking the stage this evening Kechi returns performing Callum Scott's, 'You are the Reason." The song starts off slowly but as she builds towards the middle the audience gets to experience the full extent of the Nigerian singer's talents. She wins
"They say that 99 percent of success is just showing up, but you do so much more than that .. you are a champion of life," said Howie.
"I can see how hard you have been working -- there's a huge difference. I love you and adore you," said Mel.
I am so excited I get to see and hear you again ... it's always a joy," said Heidi.
"Based on what I've seen tonight, I didn't really like it that much, said Simon. As the crowd boos, he adds, "I actually loved it," and grants Kechi the Golden Buzzer!
#8 The Professional Regurgitator (Eliminated)
Probably one of the weirdest acts ever on the show, the Regurgitator, Stevie Starr returns again with his stomach turning act. Swallowing everything from screws and bolts to tomatoes and razor blades, the act gets so intense at one point that Simon presses his X button saying "I can't watch this." The Professional Regurgitator pulls off the act without any casualties but the judges' reactions are mixed.
"You're polarizing, I either love it or hate it, but either way, you are a consummate professional," said Howie.
"You are absolutely amazing and there is no one like you," said Heidi.
#9 Brian Justin Crum (Voter's Choice Winner)
Crum takes the stage performing "Your Song" by Elton John. Crum puts his own twist on the song but it is emotional and does a great job of showing off his range. The judges appear to enjoy the performance and the singer receives a standing ovation.
"You are a brilliant singer, performer and professional ... I think you just locked in the win!" said Howie.
"That is how you put on a killer performance ... you killed it!" said Mel.
"You can sing so beautifully ... you command the stage," said Heidi.
"You have an absolutely amazing voice. This was in a different league than anything you've done before," said Simon.
#10: Kenichi Ebina (Eliminated)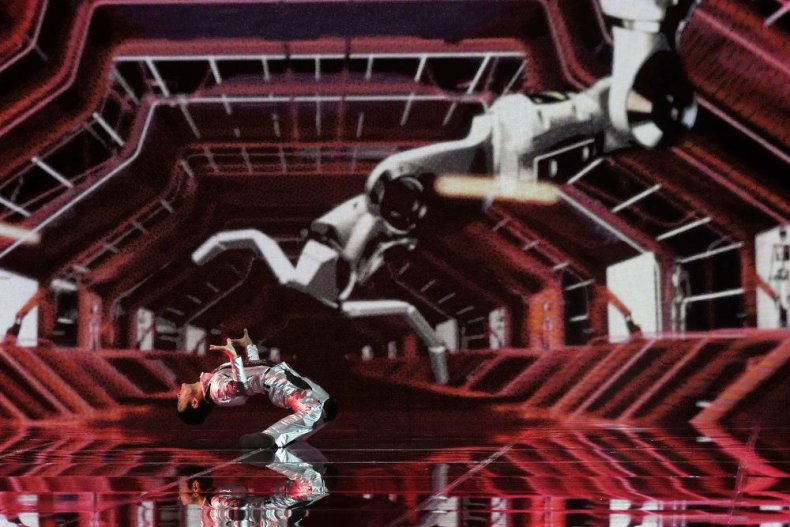 Kenichi took the stage as the final act of the evening, performing a video game themed dance act. The routine had plenty of energy but the storyline and performance were pretty over-the-top and bizarre. The judges' opinions were mixed.
"I would love to be in your brain to see how you figure all this out .. I loved it," said Heidi.
"That isn't easy and you are already a winner, but I have to be honest ... I think you overachieved. I think the production was too big," said Mel
"I've always, always loved you and to have you back is amazing," said Simon.
AGT: The Champions Episode 4 Spoilers - Who Is Performing Tonight?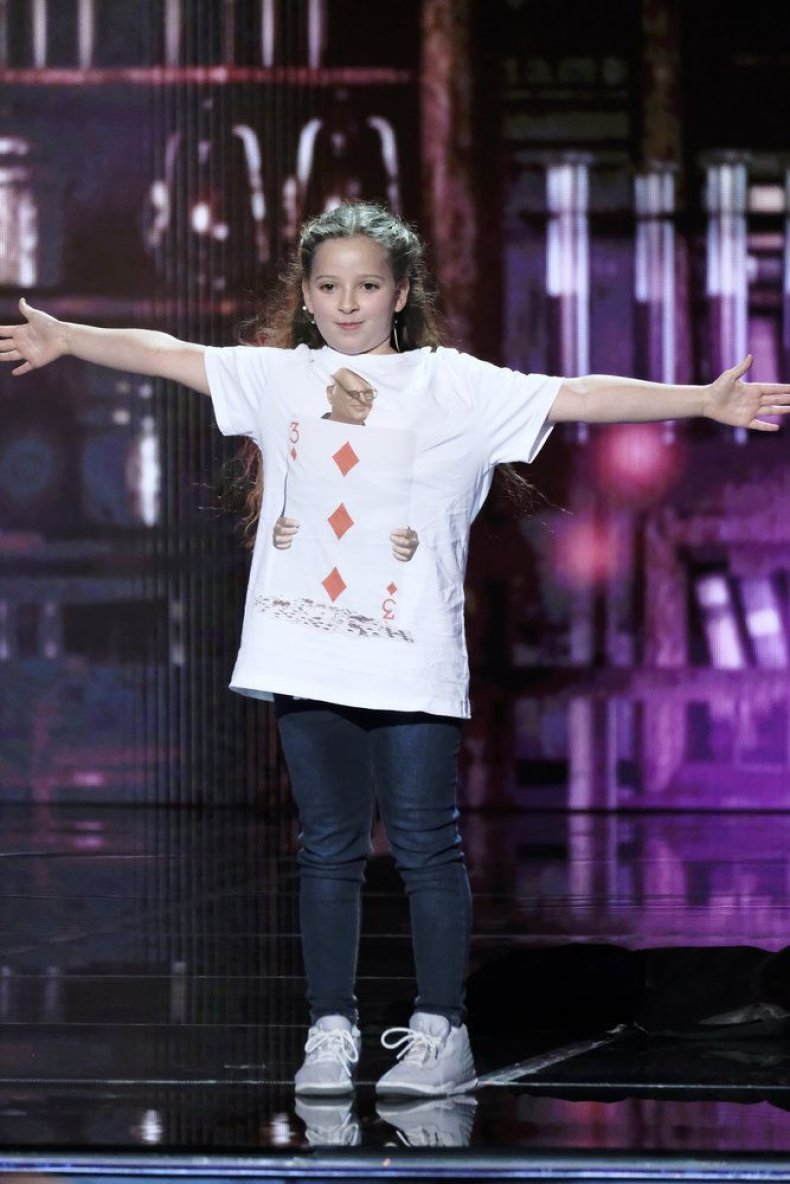 Issy Simmons
Crossing the Channel to make her appearance on AGT: The Champions, Issy Simpson is a former performer featured in Britain's Got Talent Series 11. The adorable young performer is a magician and was only 8-year-old when auditioned for the judges, boldly declaring that she was 'born to do magic', and that when she grew up she wanted to be Hermione Granger from Harry Potter'. When she entered the stage, she immediately got 'cute' remarks from the Judges. Simmons placed second in the 2017 season of Britain's Got Talent, losing out to Tokio Myers.
Texas Tenors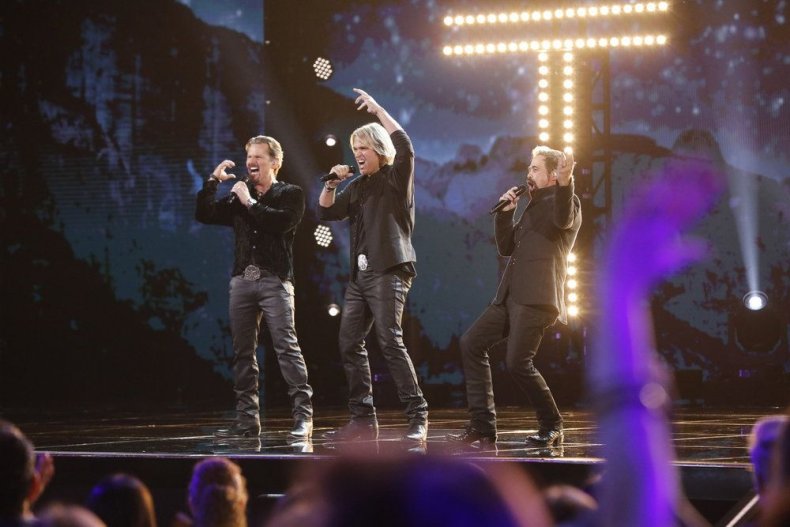 Throwing back to 2009, The Texas Tenors singing act were featured in Season 4 of America's Got Talent. Bringing a unique blend of country, gospel, classical and Broadway, the vocal trio to fourth place in the Season Finale.
Paul Zerdin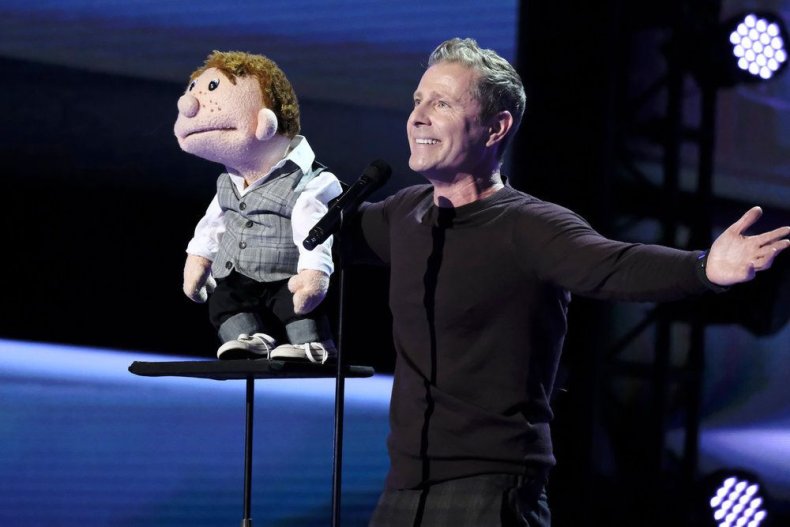 Paul Zerdin was a contestant from Season 10 of America's Got Talent. Zerdin has a talent for comedy which he displayed through ventriloquist acts during season 10. Zerdin's performances claimed a Golden Buzzer from Marlon Wayans during the Judge Cuts and eventually went on to win the season, beating out runner-up Drew Lynch and earning the prize of $1,000,000 a headlining show in Las Vegas.
Drew Lynch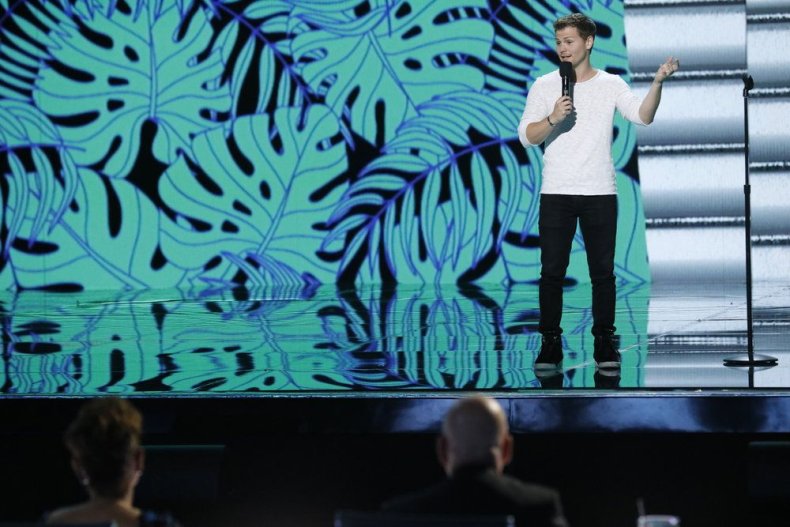 Drew Lynch was a stand-up comedian act from Season 10 of America's Got Talent. During his audition for the judges, Lynch's routine consisted of jokes about how his stutter affected his working at a drive-thru and voicing a GPS System. The judges found the performance utterly entertaining with Howie Mandel hitting the Golden Buzzer. Lynch made it all the way to the Finale where he earned second place as runner-up to fellow funny man, Paul Zerdin.
Moonlight Brothers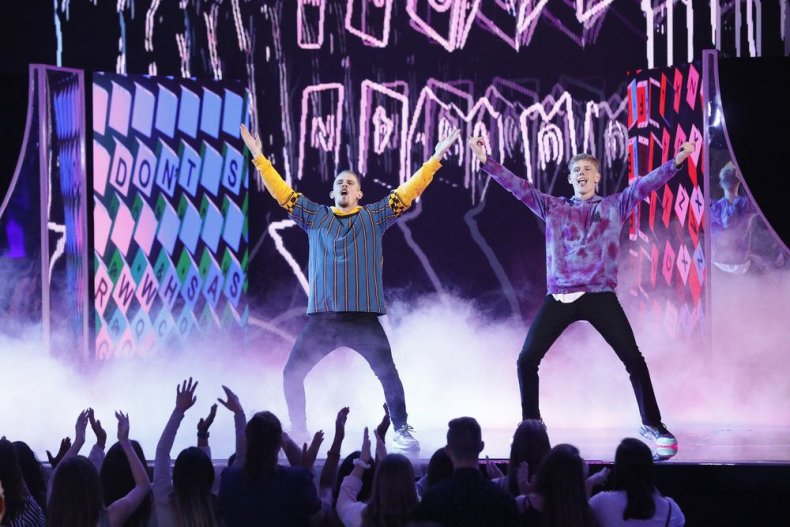 This energetic pair of performers were featured on Denmark's Got Talent Season 4 - Moonlight Brothers were the winners of Denmark's Got Talent in 2018. The duo dance act had to rely on the Judges' Choice in the Semifinals which allowed them to advance to the Finals. The pair ended up winning the 2018 season of Denmark's Got Talent.
Tape Face
Tape Face aka Sam Wills, hails from Canterbury, New Zealand and performed during Season 11 of America's Got Talent. Wills delighted fans throughout the season and made it to the Finals where he took 6th place. After performing on AGT, Wells used his prize money to develop his hit show "The Boy with Tape on his Face," which has enjoyed sold out performances around the world.
Kechi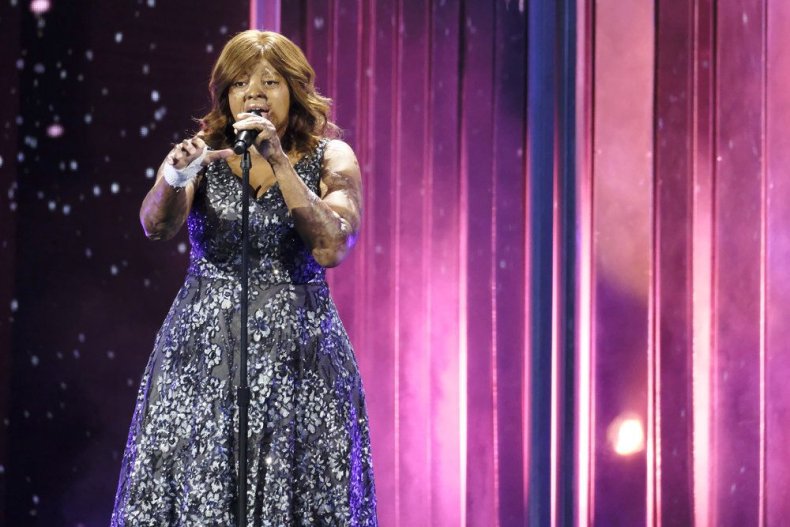 Kechi was a singer act from Season 12 of America's Got Talent. Having sung from the time she was seven or eight in a children's choir in Nigeria, Kechi's performances won her numerous standing ovations from the judges. Kechi advanced all the way to the Finals where her journey ended as she placed 6th in the competition.
Brian Justin Crum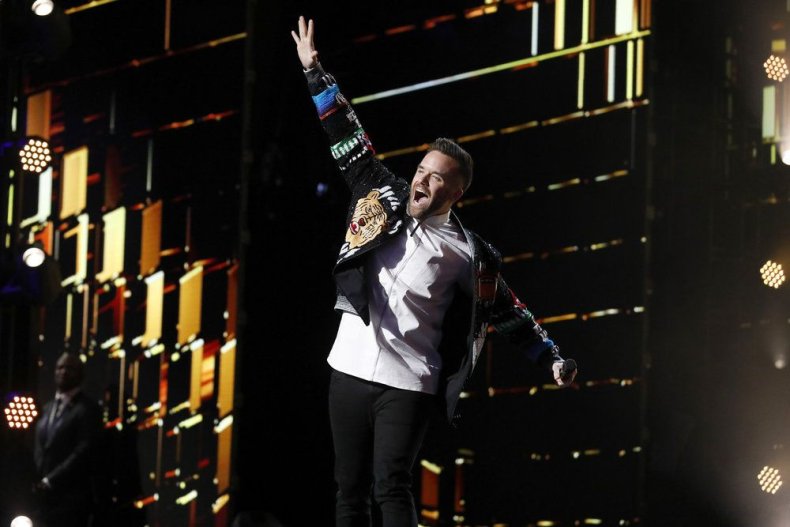 Brian Justin Crum was a pop singing act from Season 11 of America's Got Talent. Crum didn't manage to score a Golden Buzzer that season but he received more than one standing ovation from the judges. Crun made it further in the competition than any other singer who hasn't' received a Golden Buzzer finishing 4th in the Season Finale.
Kenichi Ebina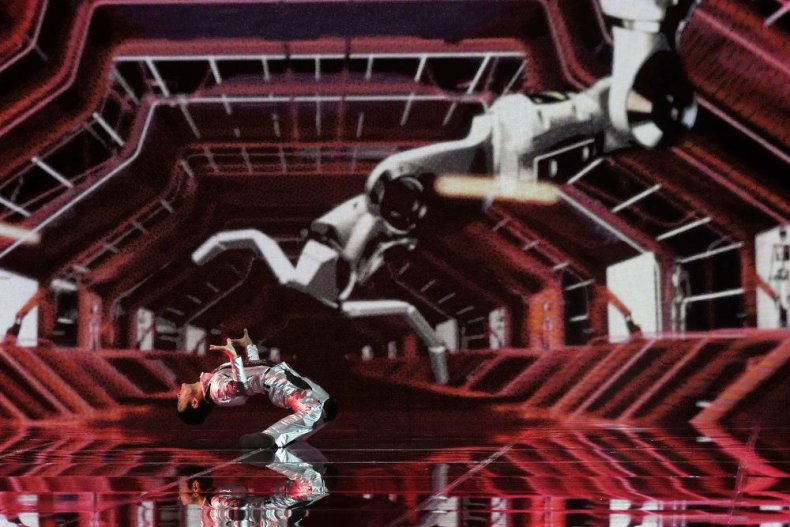 Kenichi Ebina is a dance performer who was featured on America's Got Talent Season 8. Throughout the course of the season, the judges and fans alike couldn't get enough of Ebina killer dance routines that featured everything from Freestyle HipHop to Poppin', Lockin', Mime, Contemporary styles and more. Ebina finished in first place as the AGT winner, earning $1,000,000, a headlining show in Las Vegas and an America's Got Talent tour.
Professional Regurgitator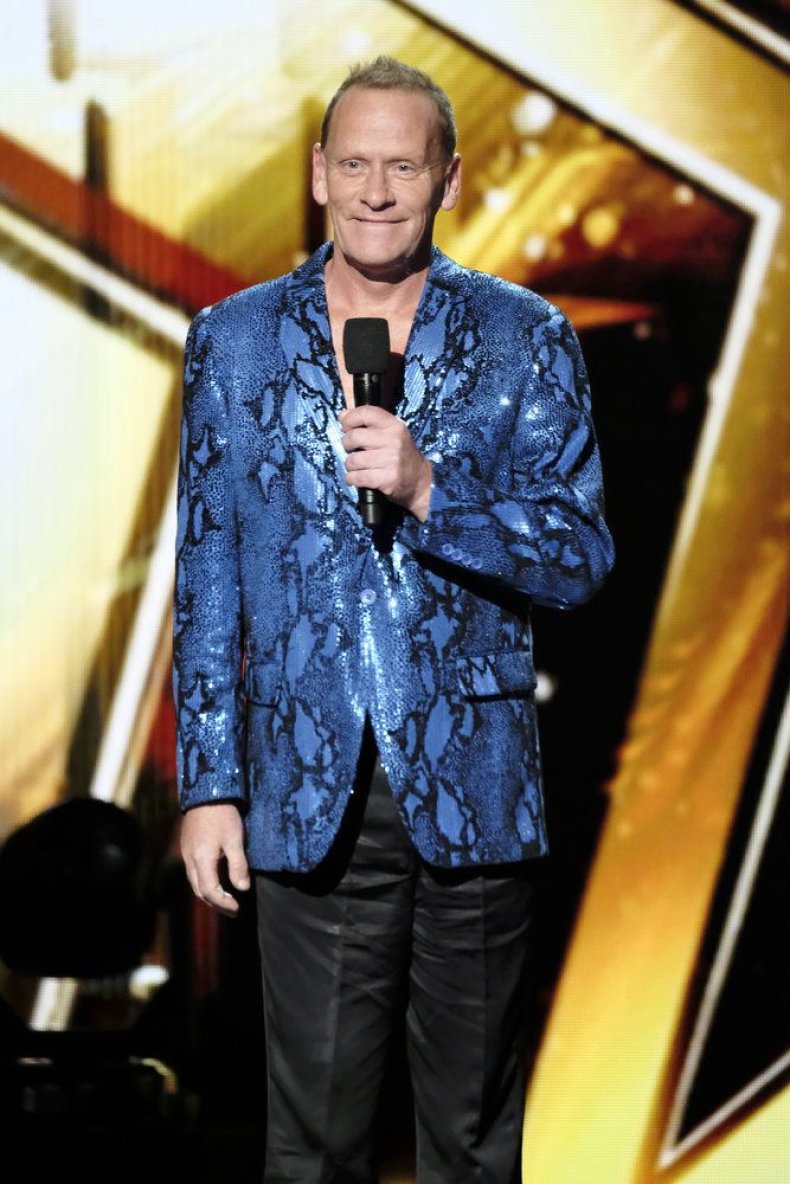 One of the more bizarre acts to hit the AGT stage, Professional Regurgitator Stevie Starr was featured during Season 10 of America's Got Talent. Starr's act, while baffling, was one fans just couldn't look away from, earning him 4th place during the Season Finale.
When Does AGT: The Champions Air Next? Where to Watch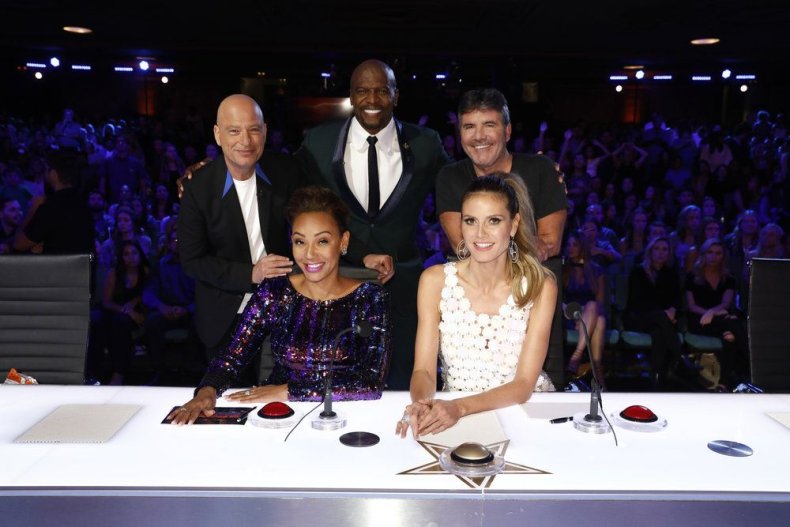 AGT: The Champions airs every Monday night at 8 p.m ET on NBC. Episode 5 will air January 28. Viewers can stream live online at NBC.com or watch the next day via Hulu.