Who Is Junior New System? Dance Crew Impresses 'AGT' Judges With Backflips in Heels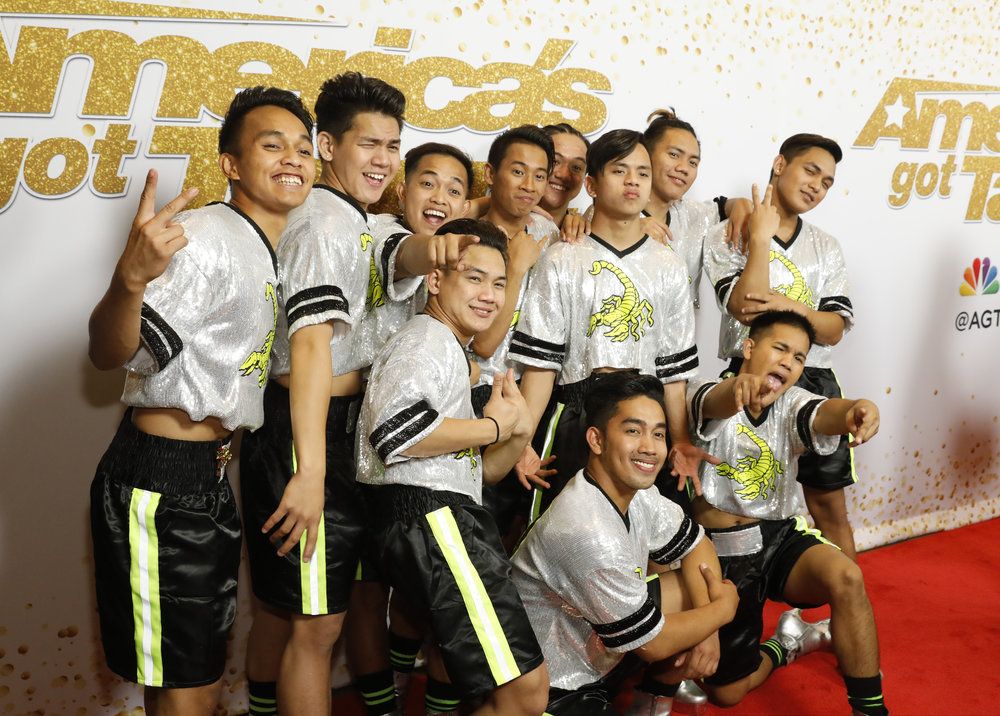 Junior New System continued to amaze the judges by dancing and doing backflips in six-inch heels during Tuesday's live shows on America's Got Talent.
The dance crew consists of 11 men between the ages of 18 and 25 from Manila, Philippines, where they are street children. "Dance means everything to them, and dance is more than a passion—it's their way of life," reads the group's biography on the AGT website. They impressed the judges starting with their audition in May. They surprised everyone with a shoe change halfway through their act, exchanging their sneakers for six-inch gold stilettos. They received a standing ovation and four yeses from the judges.
They changed into heels again and added a few more flips for their Judge Cutsperformance in July. They did the same thing for their quarterfinals act, adding more backflips as they danced to "Can't Hold Us" and "Bo$$."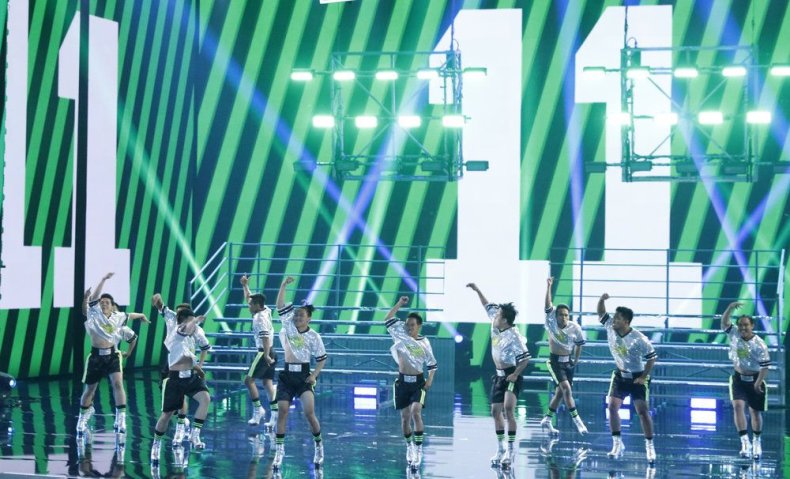 The judges loved it. "[It's] everything about you guys, where you've come from, where you are now," Mel B said after. "You do your own choreography. You all met in the slums and the streets of the Philippines. You are united … and you're showing us some moves."
Howie Mandel thought their performance was "amazing" but offered a piece of criticism. "I love what you do in your heels. That first half without the heels is not as exciting," he told the dance crew. "You guys are known as the guys who dance in heels."
That was similar to Simon Cowell's comments after their audition. "I thought the first half of the act, I've seen it before," he said. "Then the second half, the heels come on, the personality comes through and you just blow this audience away."
Mel B and Heidi Klum defended Junior New System after Howie's remarks. "They can't start off with the heels. They have to introduce the heels halfway through. That's the thing," Mel B argued. "The fact you guys are dancing in heels makes you stand out," Klum added.
"It's not just the heels," Cowell said. "It's the determination, it's the passion, it's the personality, it's wanting to win, that makes watching you every time so exciting. For me, I think this is probably going to be the most talked about act so far, and you deserve it for all the right reasons."
America's Got Talent Season 13 continues with the Live Results Show Wednesday at 8 p.m. ET on NBC. Tune in to see which seven acts America voted through to the semifinals.