Ahead of COP27, Climate Leaders Need to Learn How to Listen | Opinion
As world leaders move from Climate Week in New York to COP27 in Egypt next month, I have one wish: That they could find a way to listen and communicate better to the millions of people whose voices are not represented at elite gatherings. If we are to make the radical changes needed to mitigate the climate crisis, the narrative must shift, and it must happen soon.
I am not a climate change expert. I am a mere citizen who is trying to understand what I can do to be kinder and more respectful to Earth and contribute positively to climate solutions. I also happen to be a woman, a person of color and an immigrant from war-torn Iraq. There is no doubt in my mind that we are in a climate crisis. For many, it's something viewed at a distance on the news. But for me, it's a reality I've seen firsthand in my home country of Iraq.
Where the Tigris and Euphrates rivers once flowed with clean water, the kind I splashed in as a child, there are now cracked, dry beds. Where there was once fresh air, there now are constant dust storms, endless clouds of filthy air that have left thousands dead or hospitalized, only expected to increase to 272 dusty days per year.
This was not the norm when I was growing up in the '70s and '80s in Iraq. It is more recent. More intense. And it's getting worse. Some may argue that such storms, the dryness of the Tigris and Euphrates rivers, the destruction of thousands of orchards, are reflections of the climate crisis. Others argue that it is the result of three decades of war, two of which were led by the United States and its allies. Wars that have destroyed Iraq's infrastructure and decimated its farms and orchards, turning a once food self-sufficient country into one almost completely dependent on exports. The truth lies in between.
Yet, as I try to understand the climate crisis, I find myself inundated in a sea of jargon, expressions that do not speak to my experience, my loss or even my educated mind. Messages that fail to connect with women and other marginalized groups that feel the effects of climate change first. References and attitudes to people in oil producing countries, such as Iraq, that are frankly insulting, alienating, and hurtful.
It may be foolish of me to admit that I didn't understand the connection between fossil fuels and oil. You may lose respect and stop reading this piece altogether at this point. But bear with me, if you can, for I am not the only one. Nor am I the only one who is frustrated at what feels like another expression of neo-colonial attitudes when it comes to the Western world speaking to the developing world.
I find some climate activists who may be liberal in their politics but can be just as arrogant as those with more conservative views. Whether they are willing to admit it or not, they both look down on the developing world. They often lecture instead of listen. They fail to take responsibility for the destruction Western military powers left in their wake and how it affects and continues to affect countries, such as Iraq.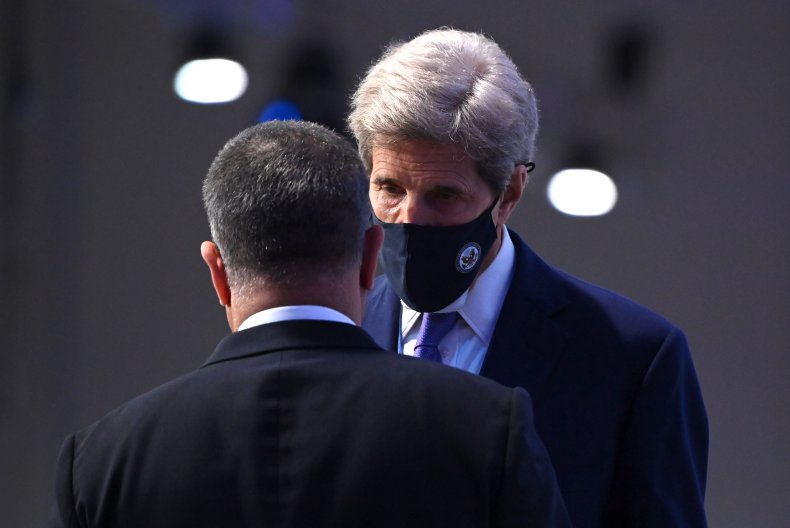 Oil in Iraq is not seen as a mere source of fuel and energy. It is seen as part of our heritage—God's gift to us as heirs to one of the oldest civilizations in the world. This narrative is woven into our psyche from childhood, as mothers like mine shared such stories of pride with their children. Now I don't believe cultures are set in stone. Culture, as an African saying goes, are like rivers. They take different shapes as they pass through time. And while oil may be intertwined in the psyche of Iraqi culture and identity, it does not mean that it must stay like that. But to help us all make the shift from oil-centric cultures to solar or other renewable energy, we must change the narrative.
A huge part of that is learning to listen—especially as we work with people unlike ourselves. It requires a shift as dramatic as the climate solutions themselves. But without it, we cannot solve the climate crisis, which requires a truly global response.
Such listening takes emotional intelligence as much as strong intellect. It requires humility in acknowledging the impact of war and other actions of the West. It requires sensitivity and care, not arrogance or insults, for people as they work to shift their own narratives. Lack of listening is creating more cynics than allies. And it goes far beyond Iraq—from the coal mines of West Virginia to the oil workers of Wyoming.
We must find a way to engage citizens rather than distance them. And support them—financially and in every other way—as they make all the transitions required, whether it be switching to renewables or protecting and preserving the Earth.
To protect the rivers and palm trees of our youth, we must show greater maturity and sensitivity in how we connect with the rest of the world.
Zainab Salbi is co-founder of Daughters for Earth and founder of Women for Women International.
The views expressed in this article are the writer's own.