Trump Slams Kerry Ahead of Iran Nuclear Deal Decision: 'He Had His Chance and Blew It'
President Donald Trump slammed former Secretary of State John Kerry on Twitter for his attempts at salvaging the Iran nuclear deal.
"John Kerry can't get over the fact that he had his chance and blew it! Stay away from negotiations John, you are hurting your country!," Trump tweeted Tuesday.
The president said Monday that he would be announcing a decision about the Iran deal at 2 p.m. Tuesday at the White House. Trump has publicly derided the deal in the past.
Last week, the Boston Globe reported that Kerry met with Iranian Foreign Minister Javad Zarif in an attempt to save the Obama-era deal.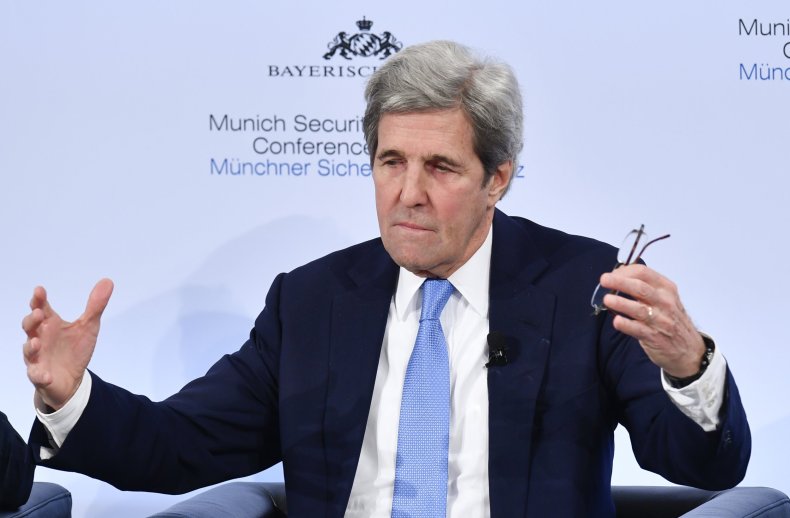 Trump insinuated that Kerry may be committing a crime.
"The United States does not need John Kerry's possibly illegal Shadow Diplomacy on the very badly negotiated Iran Deal. He was the one that created this MESS in the first place!" Trump tweeted Monday.
Kerry's spokesperson, Matthew Summers, put out a statement responding to the Trump comments and the controversy stirred by the meeting in conservative political circles.
"Secretary Kerry stays in touch with his former counterparts around the world just like every previous Secretary of State. Like America's closest allies, he believes it is important that the nuclear agreement, which took the world years to negotiate, remain effective as countries focus on stability in the region," the statement read.
The deal, signed in 2015, set limits on Iran's nuclear program, ensuring that the country would not use its energy program to create nuclear weapons. The deal also set up international monitoring to ensure the country complied with the terms of the deal. In exchange, onerous international economic sanctions were lifted from Iran.
Trump has intimated that the deal does not go far enough and has called it "disastrous." The deal in place is limited in scope and does not moderate other behavior that Trump may be wary of, such as Iran's missile program.
England, France and Germany—three of the deal's European signatories—are pushing to keep it in place while recognizing some of its weaknesses.