Ahead of KKK Rally in Dayton, Ohio, Mayor Urges Rival Protesters to Stay Away: 'That's What This Hate Group Wants'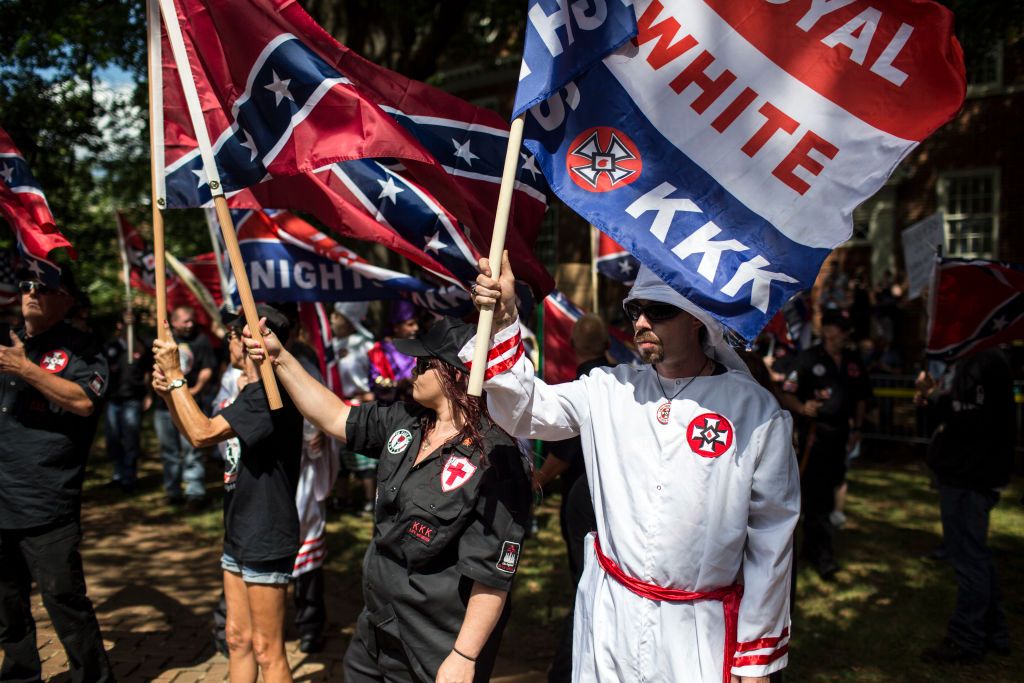 As officials in Dayton, Ohio, count down to a Ku Klux Klan rally on Saturday, the city's mayor has warned rival demonstrators to stay away, explaining that engaging the hate group plays into its hands.
"This hate group that is coming in from outside our community want to incite problems in our community and we want to stop that from happening," Dayton Mayor Nan Whaley told Ohio's Fox45 on Thursday. "We really don't want people to go downtown, because that's what this hate group wants and we don't want to give this hate group what they want," she added.
Dayton's police and local government have been preparing for weeks for a rally of some 20 members of the KKK-affiliated Honorable Sacred Knights of Indiana in downtown Dayton's Courthouse Square.
In a letter to Dayton attorneys, Robert Morgan from the KKK group explained the demonstrators would be carrying legal sidearms. However, during the rally they will not be permitted to carry assault rifles, bats or shields.
At the same time a far greater number of counterprotesters, as many as 1,000 by some estimates, are expected to travel to Dayton for demonstrations. Individuals from the New Black Panther Party for Self-Defense, rejected by the original Black Panther party as a racist hate group, as well as members of the antifa movement and other protestors from the Black Lives Matter Dayton Chapter and the Black Lives Matter Miami Valley Chapter groups, are expected to attend.
While a coalition of some 40 groups including the Dayton chapter of the NAACP will be holding events in Dayton away from Courthouse Square, principally in McIntosh Park just under a mile away, the New Black Panther Party is planning to confront the KKK from across the street.
Donald Domineck, the chair of the Dayton New Black Panthers Party, invoked the legacy of the civil rights movement while calling others to join the confrontational protest. "Adhere to the philosophy of Dr. Martin Luther King Jr. Make your presence known but to make it known nonviolently," he said, according to ABC22. He added that he also expected some designated members to be carrying legal firearms at the counterdemonstration.
A number of key roads around Court Square are scheduled to close in Dayton, beginning Thursday evening, in anticipation of the KKK rally. The city's bus hub is also scheduled to close. The square itself will be barricaded and off-limits to all with the exception of those affiliated to the KKK during the rally, the Dayton Daily News reported.