Ahead of 'Stranger Things' Season 3 Premiere, Caleb McLaughlin Shares College Plans
Ahead of the Stranger Things Season 3 premiere, one of the stars of the Netflix series, actor Caleb McLaughlin, shared that he was adding college student to his resume.
Stranger Things, a science fiction television show set in the 1980s, received critical acclaim during its first season, including more than 30 Emmy Award nominations and four Golden Globe Award nominations. After more than a year of waiting, on Thursday, fans will be able to watch the third season in its entirety on Netflix.
Before being cast in Stranger Things, McLaughlin told People that he was home-schooled. It was a decision he made in the fifth grade when he realized he wanted out of the traditional school system.
McLaughlin explained to People that he wanted to do home-schooling because it enabled him to learn on his own leisure. After years of the individualized learning plans, at 17, McLaughlin recently graduated high school and has plans to continue his education, although not in an on-campus classroom.
"So I'm done, but I'm going to college this fall. Just take some courses, online courses. Going to do the home-schooling thing again," McLaughlin shared.
He added that he was "pretty excited" to start taking courses and to stay educated, although, he did not say where he was enrolled.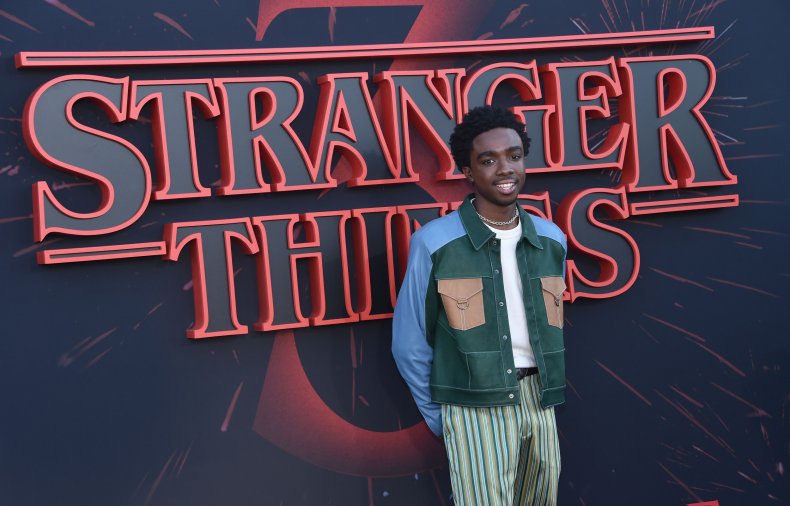 In 2016, the Department of Education reported that there were1,690,000 children in the United States being homeschooled. The most popular age for homeschooling children was during their high school years, identified as grades nine through 12. The next most common age for homeschooling children was when they were in grades six through eight.
Gaining fame at a young age can pose unique challenges to teenagers and McLaughlin told People that being a celebrity has its "twists and turns." Most things, he admitted, are great, but a life in the limelight also comes with pressure. He credited his parents for keeping him grounded and staying by his side when he's stressed.
McLaughlin isn't the only member of the Stranger Things cast to pursue a college education. Joe Keery, who portrays Steve, attended DePaul University in Chicago, where he studied theater, according to Men's Health.
When the first season of the show premiered, Natalia Dyer was both an actor and a student at New York University in New York City. Maya Hawke, who joined the show for its newest season, previously attended the prestigious Julliard School in New York City to study drama. However, Elle reported she dropped out so she could film Little Women, an upcoming PBS miniseries where she portrays the role of Jo March.
Stranger Things Season 3 will be made available at midnight on Thursday and the show picks up a few months after Season 2 left off. Set in the summer of 1985, fans can expect to see cast regulars and a few familiar faces.
Correction: An earlier version of this story incorrectly stated the number of children that were homeschooled.